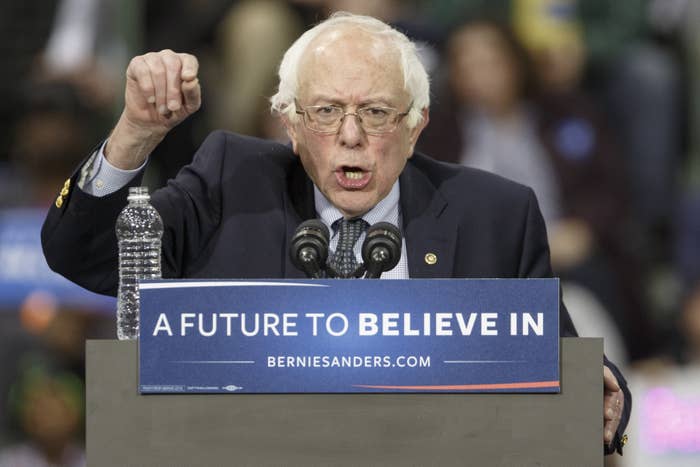 The Bernie Sanders campaign explained the Vermont senator's support for the 1994 crime bill on Thursday with a release saying he voted for the bill in part because it contained a ban on semi-automatic assault weapons.
"The House version of the bill included a ban on semi-automatic assault weapons," the release said. "Sanders had supported the ban since 1988."
The House version of the bill, which passed the House that April and which Sanders has been criticized for voting for when he was a representative from Vermont, did not include an assault weapons ban.
The ban was in the version of the bill that passed the Senate. Sanders ultimately did vote for the bill with the ban in it, and President Bill Clinton signed it into law.
The law added 100,000 officers to the police force and offered federal money to states to build new prisons, on the condition that they agreed to force inmates to serve out their whole sentences. Since the 1990s, attitudes among progressives and libertarians have shifted away from "tough-on-crime" legislation. Hillary Clinton's first speech as Democratic candidate called for an end to the "era of mass incarceration."
In the release, the Sanders campaign sought to distinguish his support for the bill from that of Clinton, who advocated for it as First Lady at the time, and who has herself been criticized for her use of the term "super-predators."
A spokesperson for the campaign did not immediately respond to BuzzFeed News for a request to comment.