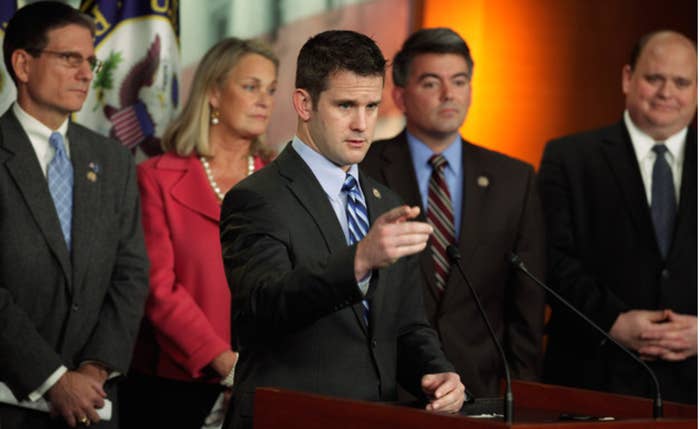 Rep. Adam Kinzinger, a Republican from Illinois, mocked Donald Trump on Wednesday for his notorious fear of germs and said Trump talks a big game but has never thrown a punch.
Asked if Trump has ever thrown or taken a punch, Kinzinger, a former military pilot who served in Iraq and Afghanistan, said, "No, I don't think so. In fact, he's a germophobe and doesn't stay in other hotels because he's afraid he's gonna catch germs. So he doesn't seem like a very tough guy to me. He just speaks very tough and he does that and he overpowers everybody when he talks."
The interview on The Roe Conn Show on Chicago radio, the host also suggested that Kinzinger might, like an American student caught stealing a political banner in North Korea, be sentenced to "15 years of hard labor" for criticizing Trump.
Kinzinger replied, "And he might tweet. He might tweet at me. Oh heavens. That's a tough guy, tweeting."