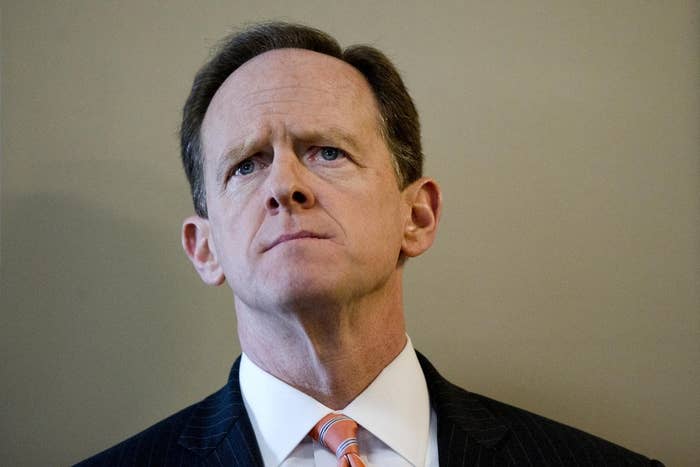 Republican Sen. Pat Toomey of Pennsylvania offered tepid support for Donald Trump on Wednesday, saying that he wanted to stop Hillary Clinton from becoming the president despite disagreements with the presumptive Republican nominee.
"Donald Trump was not my first choice. He wasn't my second choice or third or fourth choice. I have lots have differences with Donald Trump and lots of problems with him but I am absolutely in the 'never Hillary Clinton' camp," Toomey said on the Dom Giordano Program the day after Ted Cruz suspended his presidential campaign.
Toomey, who is expected to face a close race for re-election against Democratic challenger Katie McGinty, went on to say that he accepted the party's choice, though it wasn't the one he had hoped for. (After supporting Marco Rubio, Toomey said during last week's Pennsylvania primary that he voted for Cruz.)
He told Giordano, "And we cannot allow Hillary Clinton to become the president of the United States and continue and maybe even make permanent so much of the terrible damage that Barack Obama has done to our country, to our economy, to our standing around the world. So it is not the choice I had hoped to be presented with, but I guess this is where we are."