One Company That Paid Trump To Speak Says It Won't Invite Him Back
The National Multifamily Housing Council was one of five companies that paid Trump a total of $1,750,000 in speaking fees between May, 2014 and April of this year.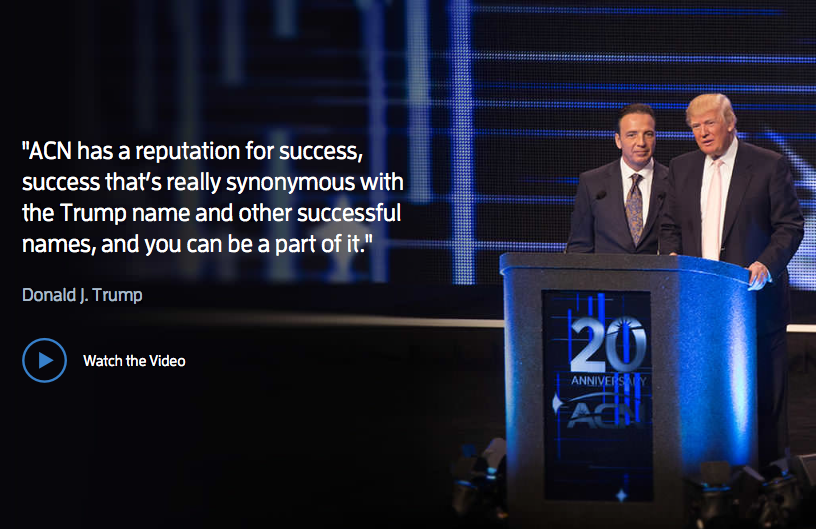 At least one company that has paid Donald Trump for speeches in the past two years will not invite him back to speak after his presidential campaign.
The Federal Election Commission released Trump's financial disclosure report on Wednesday, a 92-page document that revealed previously unknown information about his personal finances, including paid speaking engagements to five companies for a total of $1,750,000 between May, 2014 and April of this year.
A spokesperson for the National Multifamily Housing Council said his company would not extend another speaking offer to Trump, who earned $100,000 for a speech there in April.
Asked whether they would pay him to speak again, an emailed response simply read, "No." (Asked if he would mind elaborating, the spokesperson said, "yes :).")
One firm, the People's Realty Company, which paid Trump $100,000 for a speech in January, stood by the candidate on Thursday, saying he was "a very humble outspoken speaker" whom they "wouldn't be afraid to put on the program again."
"Mr. Trump was a very humble outspoken speaker our audience enjoyed listening to," read a emailed statement from People's Company president Steve Bruere. "We wouldn't be afraid to put him on the program again. His presentation was centered around real estate and not politics. We had a record crowd with Mr. Trump as our keynote."
But Trump received the most money from a multi-level marketing company called ACN, garnering $1,350,000 for three speeches (at $450,000 apiece) between May 2014 and February 2015.
In addition to the speeches, ACN also maintained an array of marketing ties to Trump, ranging from a series of motivational blog posts authored by Trump on their website, to self-produced video ads, to appearances on Trump's reality show, "The Celebrity Apprentice."
Reached on Wednesday, an ACN spokesperson informed BuzzFeed News that a statement would be forthcoming. On Thursday morning, however, approximately 20 hours later, they said they would not comment.
Similarly, a spokesperson for Samsung, which paid Trump $150,000 to deliver a speech in March, said, "No comment," when asked whether the company would ask Trump back.
The fifth company, the International Council of Shopping Centers, paid Trump $50,000 for a speech in December. They told BuzzFeed News in a statement that it was "conceivable" that they would hire him again.
"Our audience is made up of commercial real estate practitioners, and as an expert on commercial real estate Mr. Trump's insights on the business were of interest to our members. So, since he does possess expertise on our members' business practices it is conceivable that we would hire him again in the future to discuss commercial real estate practices (so long as he wasn't running for political office)," a spokesperson wrote in an email.