New Hampshire Senator's Campaign To Hold Menendez PAC Funds Pending Trial Outcome
Democratic Sen. Jeanne Shaheen's campaign received $5,000 from her indicted colleague's PAC.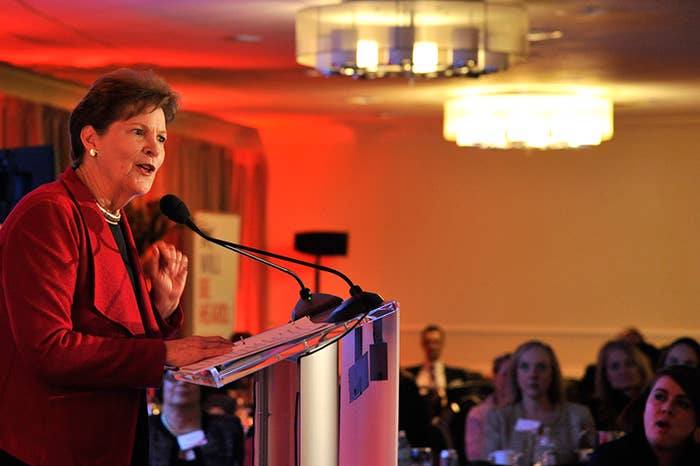 New Hampshire Sen. Jeanne Shaheen's campaign will hold the funds it received from a political action committee associated with Sen. Robert Menendez until his case is decided, her office told BuzzFeed News on Friday.
Menendez, a New Jersey Democrat, was indicted on corruption charges on Wednesday; he pleaded not guilty and will stand trial this summer. Shaheen's campaign received $5,000 from Menendez's New Millennium PAC during the 2014 election cycle, according to OpenSecrets.
Politico reported on Tuesday that Colorado Sen. Michael Bennett will give the $10,000 his campaign received from the PAC to charity. His Senate colleague Amy Klobuchar had previously announced that she would give back her New Millennium money.
On Thursday, BuzzFeed News attempted to contact an array of lawmakers whose campaigns received money from the PAC. Shaheen's is the only one to have replied so far.
Update:
According to an archived 2008 press release and an article in The Hill Sen. Shaheen's campaign called on opponent John Sununu to return money he had received from Alaska Sen. Ted Stevens when he was indicted on corruption charges.
"It says a lot about Sununu's priorities, the fact that he is still holding onto this tainted money," Kate Bedingfield, then the communications director for Shaheen's campaign, said.