Martin O'Malley, Critic Of Sparse Debate Schedule, Was Accused Of Avoiding Debate In Maryland
As a presidential candidate struggling in the polls, O'Malley has called for more primary debates. When running for mayor and governor as the frontrunner, he faced criticism from his primary opponents for avoiding debates and forums.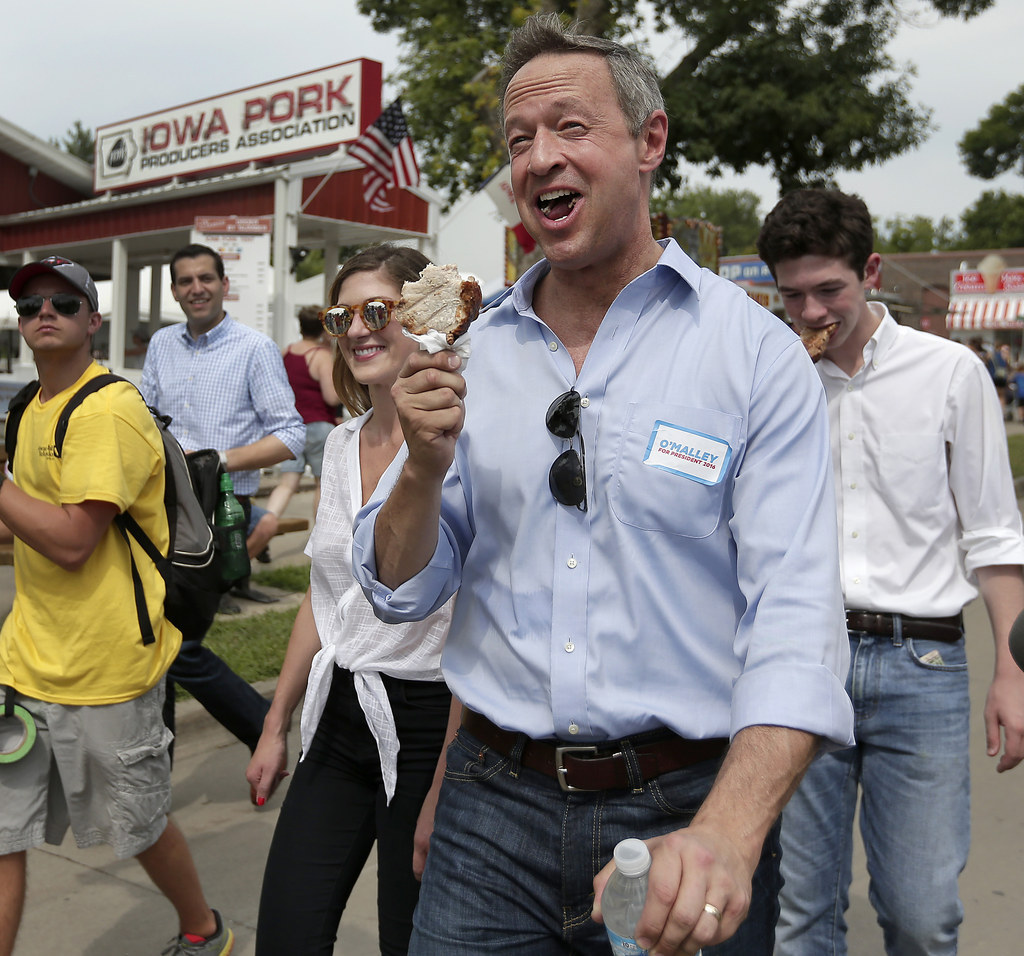 Martin O'Malley has repeatedly criticized the Democratic National Committee for limiting the number of presidential primary debates to six, calling it "un-democratic" and part of the DNC's "coronation" of Hillary Clinton.
But as an incumbent mayor running for reelection in Baltimore and, later, during his campaign to be governor of Maryland, O'Malley was seen by his primary opponents as avoiding direct confrontations while coasting on his frontrunner status.
O'Malley was frequently attacked by Democratic primary opponent Douglas M. Duncan for avoiding direct confrontation during the 2006 race to be governor.
At one forum they both attended, the Baltimore Sun reported that O'Malley rebuffed the attempts of the Associated Press to get him on stage with his adversary. But while he was standing there alone, Duncan challenged him from his seat in the crowd, asking when they would debate each other.
O'Malley said, "Closer to election day," prompting Duncan to fire back, "Why not now? I'm here."
At the event, Duncan also used language reminiscent of O'Malley's current criticisms of the DNC and Clinton, arguing that the Democratic nominee in the previous gubernatorial election had won in a "coronation" and lost the general election as a result.
Duncan's campaign manager further criticized O'Malley for running a "classic front-runner's campaign" and thinking "he can avoid other candidates and issues." Those comments came as O'Malley was leading Duncan 47 % to 33 % in the polls.
As the 2006 gubernatorial campaign wore on, Duncan grew increasingly creative in his efforts to appear on stage with the face of Martin O'Malley. That June, according to the Washington Post, he appeared next to incumbent Republican Gov. Robert L. Ehrlich Jr. and O'Malley -- in the form of cardboard cutouts.
"That's the closest I can come to them," Duncan quipped. Duncan would withdraw from the race later that month before any debates were held, leaving O'Malley unchallenged.
A spokesperson for O'Malley's presidential campaign told BuzzFeed News that O'Malley's calls for more debates is consistent with the number of primary debates he has participated in during previous elections.
"It's a time honored tradition in Iowa and New Hampshire to hear early and often from Presidential candidates in debates, and this year's unquestionably restricted and limited schedule is unprecedented," O'Malley spokesperson Haley Morris told BuzzFeed News.
"Governor O'Malley has called for at least three debates in Iowa before the caucus and three debates in New Hampshire before the primary, which on the whole, is consistent with the number of primary debates he participated in in his previous elections."
According to the Baltimore Sun, in the 2003 mayoral reelection, O'Malley declined to attend an array of mayoral forums with his opponents in the months leading up to the Democratic primary, before finally agreeing to participate in three debates.
That August, after O'Malley agreed to participate in three debates, his primary opponent, Andrey Bundley, said, "The mayor has skipped out on at least four forums so far. He thought he could minimize my campaign by not showing up, but I guess he realized it was hurting him."
An O'Malley spokesperson noted that the number of debates O'Malley ultimately participated in during the Baltimore mayoral primary is consistent with the number of debates that have been held in that election previously and since.
In 2006 Maryland governor's general election race against Ehrlich, O'Malley and his team appeared more eager to engage. In the months leading up to the election, his and Ehrlich's spokespeople traded barbs, each accusing the other of obstructing attempts to schedule a debate.
That October, the two men having yet to meet for a formal debate and the Post reporting that Ehrlich was refusing to schedule one past mid-October, O'Malley's spokesman said, "At this point, we really don't think Bob Ehrlich is interested in debating."
The candidates ultimately debated each other twice, both on October 14, with one debate broadcast on that night and the other on the next.