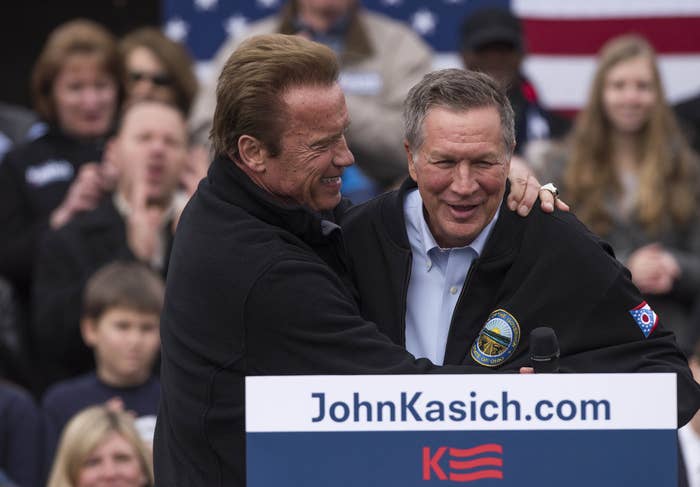 John Kasich joked on Tuesday that those worried about a nominee being chosen by elites in "smoke-filled rooms" at the Republican National Convention in Cleveland this summer should stop worrying because smoking isn't allowed at Cleveland hotels.
"I know there's a lot of people that say, 'Well, this would be smoke-filled rooms.' I don't think it'd be smoke-filled rooms because they don't allow smoking in the hotels in Cleveland. So I don't think that'll be the case," Kasich said. "But in all seriousness, you know, when you go to something like that, the delegates serious, the delegates always get serious about who it is that would be the best president of the United States. And it would be important that we would come out of it with a sense of fairness."
In the interview on The Michael Medved Show, Kasich also reiterated an argument he made over the weekend, saying that he felt a contested convention would be educational for the country's children.
"The convention, people are like, 'Oh my goodness, what would that mean?'" he said. "Well, I mean, I'll tell you what it would mean. I think our kids would start learning about how we pick a president. They might actually learn a little bit about the history of presidents, you know. It'd kinda be a good thing."