Kasich: A Lot Of My Problems Will Be Solved If I Win NH And "Become Very Well Known"
The Ohio governor said he still believes he can be the nominee if he emerges from the New Hampshire primary "a major story." But if he gets "smoked," then it's over.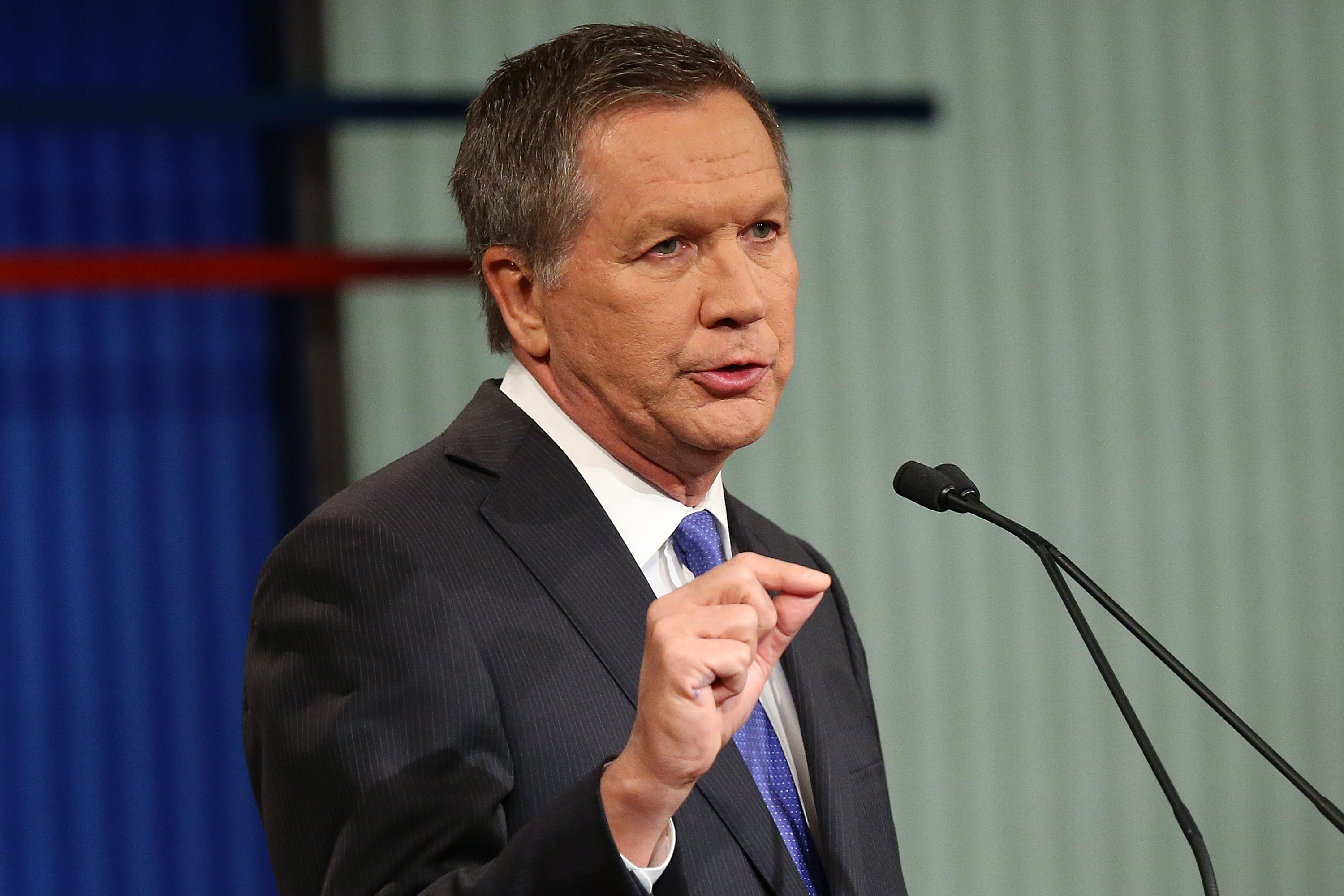 John Kasich said on Friday that if he gets "smoked" in the New Hampshire primary his bid for the Republican presidential nomination will be effectively over.
"But if I get smoked in New Hampshire then, you know, kinda the ballgame's over," the Ohio governor told radio host Rita Cosby. "Because then it becomes very hard to raise money. And I'm not gonna ask people to do things that, uh, that I think are not fair to them."
Kasich said, however, that he does not think that will happen, citing confidence in his campaign's "ground game" in New Hampshire. He said he still believes that if his campaign comes out of the primary as "a major story, I believe I will be the nominee."
"It's gonna depend on the way we interpret it on the 10th of February," Kasich said of his performance in the Feb. 9 primary. "If all of a sudden, I become very well known because we do well here, then you know, it's gonna solve a lot of our problems. And our problems are related to a low name ID because I've been the governor of Ohio, not the governor, you know, of a place where the media got to easy. So I don't have a big name ID. And that hurts you a little bit on fundraising, but you know what, we're doing just fine."
Kasich, who lags near the back of the GOP field in national polls, is currently polling in third place in New Hampshire, according to the Real Clear Politics average.
In the interview, the Ohio governor also answered a question about the controversy swirling around Ted Cruz's criticism that Donald Trump embodies "New York values," saying that "there's no place" like the Big Apple.
"New York is, you know, there's no place like it," he said. "And I was just in — I'm in New York all the time, even now, and it's always exciting to go."