In a news conference in Texas, Christie said he appreciated Trump "as a person, and as a friend," adding that "there is no one who is better prepared to provide America with the strong leadership that it needs both at home and around the world, than Donald Trump."
Trump described Christie as his "friend for many years" and a "spectacular governor."
The two did not always express such kind sentiments about each other when Christie was still in the race for the GOP presidential nomination.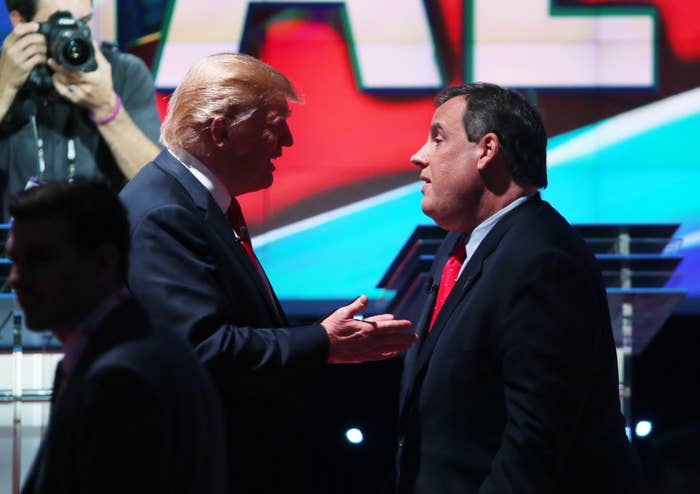 In August, Christie said Trump had the wrong "temperament" to be president:
"Donald's a great guy and a good person. But I just don't think that he's suited to be president of the United States," he said to Greta Van Susteren in August.
"I don't think his temperament is suited for that and I don't think his experience is."
Christie said Trump's plan for Mexico to pay for a border wall "makes no sense."
"This makes no sense. I've met [Mexican] President Nieto a number of times. I don't think if we present him with a bill he's going to pay for it," Christie said in August.
Trump bashed New Jersey's economic performance under Christie, saying "New Jerseyans not happy!"
"It's a disaster," Trump said of New Jersey's economy in December.
"No. 2, nine downgrades of the state. Nine downgrades. It's a disaster. I have property over there, the taxes are through. I'll use an expression: coming out of my ears, OK? Tremendous taxes over there," Trump said .
"He was like a little boy," Trump said in December of Christie's embrace of President Obama following Hurricane Sandy.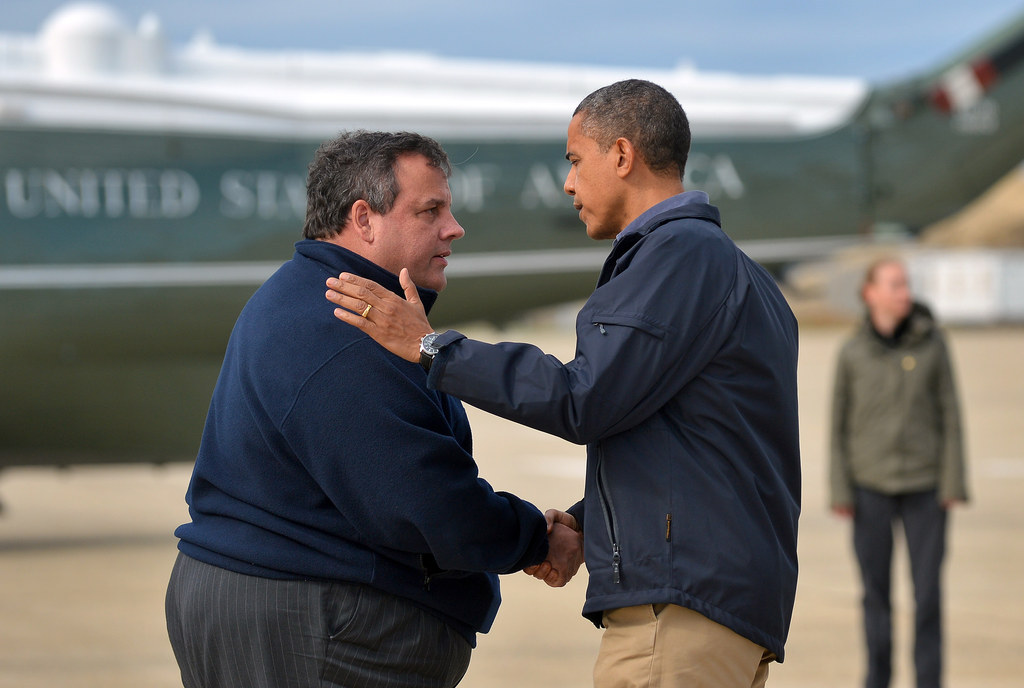 On Dec. 28, Trump ripped Christie for embracing President Obama when they met following Hurricane Sandy prior to the 2012 election.
"When I saw it, I said I think he's going to vote for Obama. Honestly, it was terrible," Trump said of embrace.
The real estate mogul continued, "He was like a little child, Christie."
"I don't call it a hug - I call it a hug mentally," he said. "It was unbelievable. He was like a little boy: 'oh, I'm with the president.' Remember, he flew in the helicopter and he was all excited to be the helicopter. I said, I would have put you in my helicopter - it's much nicer."
Trump also repeatedly ripped Christie for knowing about the closure of some lanes on the George Washington Bridge, saying "he knew about it":
"Look, here's the story: The George Washington Bridge, he knew about it. Hey, how do you have breakfast with people every day of your lives. They're closing up the largest bridge in the world," Trump said in December at a campaign rally in South Carolina. "They never said, 'Hey boss, we're closing up the George Washington Bridge tonight.' No, they never said that. They're talking about the weather, right? So he knew about it. Totally knew about it."
Christie, meanwhile, criticized Trump in December for mocking a reporter with a disability.
"He shouldn't be making fun of people with disabilities. It's just not worthy of someone running for the president of the United States," Christie said on Nov. 30.
Christie attacked Trump for calling for a ban on all Muslims entering the country.
"There are folks in this race who don't care about what the law says because they're used to being able to just fire people indiscriminately on television. So, they don't have to worry about laws say or not say," Christie said on the radio in December.
Christie also said that Trump's allegation that Muslims were cheering the falling of the World Trade Center on 9/11 "didn't happen":
"It didn't happen and the fact is, people can say anything, but the facts are the facts, and that didn't happen in New Jersey that day and hasn't happened since," he said in November.
Trump responded to that attack by saying Christie had initially been "weak" in his response to Trump's allegation and warned the New Jersey Gov. to be "careful":
Christie, endorsing Trump today, said, "I absolutely appreciate him as a person, and as a friend."