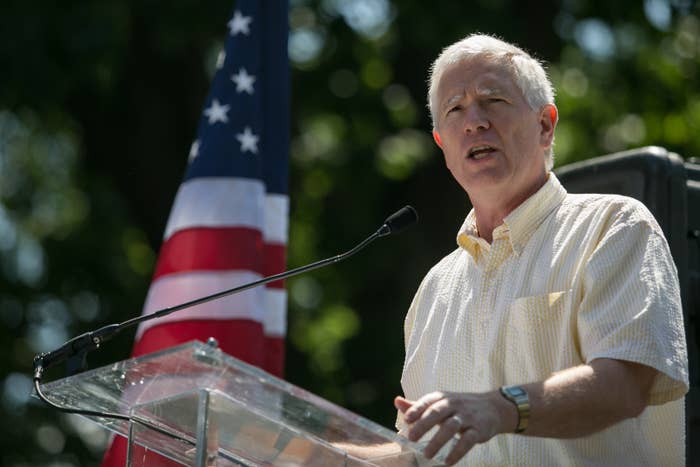 Alabama Rep. Mo Brooks said on Thursday that Barack Obama is the most "racially divisive" president since the days when American presidents supported slavery.
"There probably has not been a more racially divisive, economic divisive president in the White House since we had presidents who supported slavery," said Brooks, who is the chairman of presidential candidate Ted Cruz's Alabama leadership team.
Speaking on The Dale Jackson Show on Alabama radio, Brooks said that while President Obama is not more racially divisive than the presidents who supported slavery, he's "probably the worst one since the Civil War."
"He's clearly the most racially divisive president we've had since I've been alive," the congressman said. "But again, we did have presidents in the first 80 to 100 years of our country that supported slavery. And you cannot say that Barack Obama was worse than them. But he's probably the worst one since the Civil War and the passages of the 13th, 14th and 15th Amendments."
He argued that Obama had "honed" the Democratic Party's campaign strategy of dividing Americans based race and sex "to a level of perfection not heretofore seen."
Brooks also offered support for Ted Cruz's comment that Donald Trump embodies "New York Values."
"He's also a creature of the entertainment society on the left coast," Brooks said of Trump. "He's also from New York City with the kinds of values that people in New York City have that are often quite different from the kinds of values over the rest of the country that they belittle by calling 'flyover country' as they go from East Coast to West Coast and back. The heart of America. So I would focus on those kinds of distinctions."