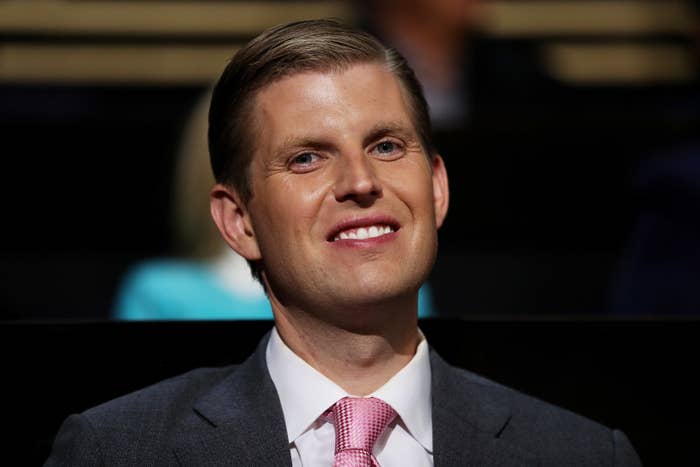 Eric Trump said on Wednesday that he was "a little scared" by a video of Hillary Clinton coughing during a speech on Monday in Cleveland.
Donald Trump's son was asked in a radio interview about Clinton's health, which has been the subject of numerous conspiracy theories this election cycle. Trump agreed with host Dom Giordano on 1210 WPHT Philadelphia radio that her health was a legitimate campaign issue.

"I'm a civilian in this whole thing," he said. "I'm not a politician and I'm not really, you know, the person who opines on people's health but, you know, I saw that video too and I was a little, I was a little scared by it. I mean, it was pretty interesting to say the least."

"And I can tell you if the same thing happened to my father, the whole world would've jumped on top of him. I mean, they absolutely would have jumped on top of him. Um, you know, so it's interesting. Again, I'm not qualified to talk about it but it is, you know..." Trump added, before being cut off.
The video of Clinton coughing has been seized on by conspiracy theorists who claim Clinton is suffering from some undisclosed illness. Clinton joked that she was coughing because "Every time I think about Trump I get allergic."