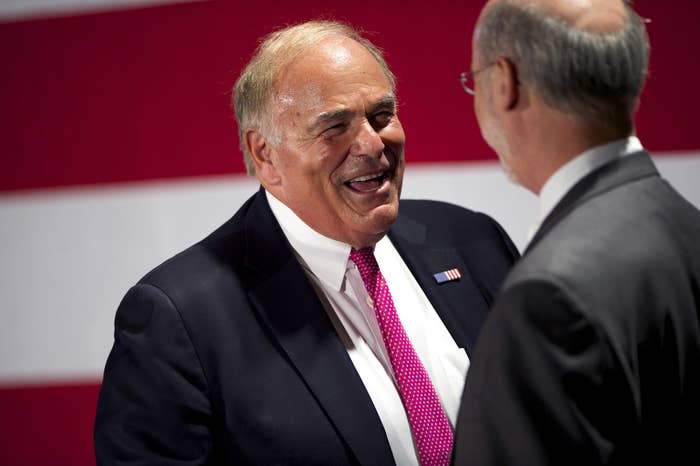 Former Pennsylvania Gov. Ed Rendell praised Hillary Clinton on Friday for her speech accepting the Democratic presidential nomination, but said that it "wasn't outstanding" as a piece of poetic rhetoric.
"Although the secretary isn't the type of orator that the president is or the vice president, I think after the smoke cleared last night, nobody was thinking about Joe, as good a guy as he is, or anybody else," said Rendell, the chairman of the Philadelphia Host Committee for the Democratic National Convention, referring to Joe Biden.
"I think the thought was we have the right person," he continued. "Although from a standpoint of poetic rhetoric, Secretary Clinton's speech wasn't outstanding in that regard, I thought she looked and sounded as presidential, as determined, as forceful, and as stable as anybody ever could. I thought you had no trouble closing your eyes and thinking that Hillary Clinton was president of the United States."
Rendell made the comments on the Chris Stigall Show on 1210 WPHT Philadelphia radio after the host asked if Vice President Biden's speech on Wednesday night caused Democrats to regret nominating Clinton instead of him.
"Well, I think that may have occurred to a couple of people," Rendell initially replied. "But look, campaigns don't always reflect how a candidate's gonna do in office."

He continued, "But the Clinton folks, and I didn't have anything to do with this part of it, we just did the logistics of the infrastructure and all that. But what happened at the podium for 4 days was as well-planned and as well executed as any convention I can remember and I've been to 8 and I've seen at least 20 in my lifetime. And I never saw anything better done and better organized than that."