Dennis Hastert Pleads Not Guilty To Lying To FBI, Evading IRS
The former speaker of the House is accused of violating banking laws and lying to the FBI as part of a scheme to pay off someone he allegedly sexually abused as a high school wrestling coach. BuzzFeed News reporter Christopher Massie is reporting from Chicago.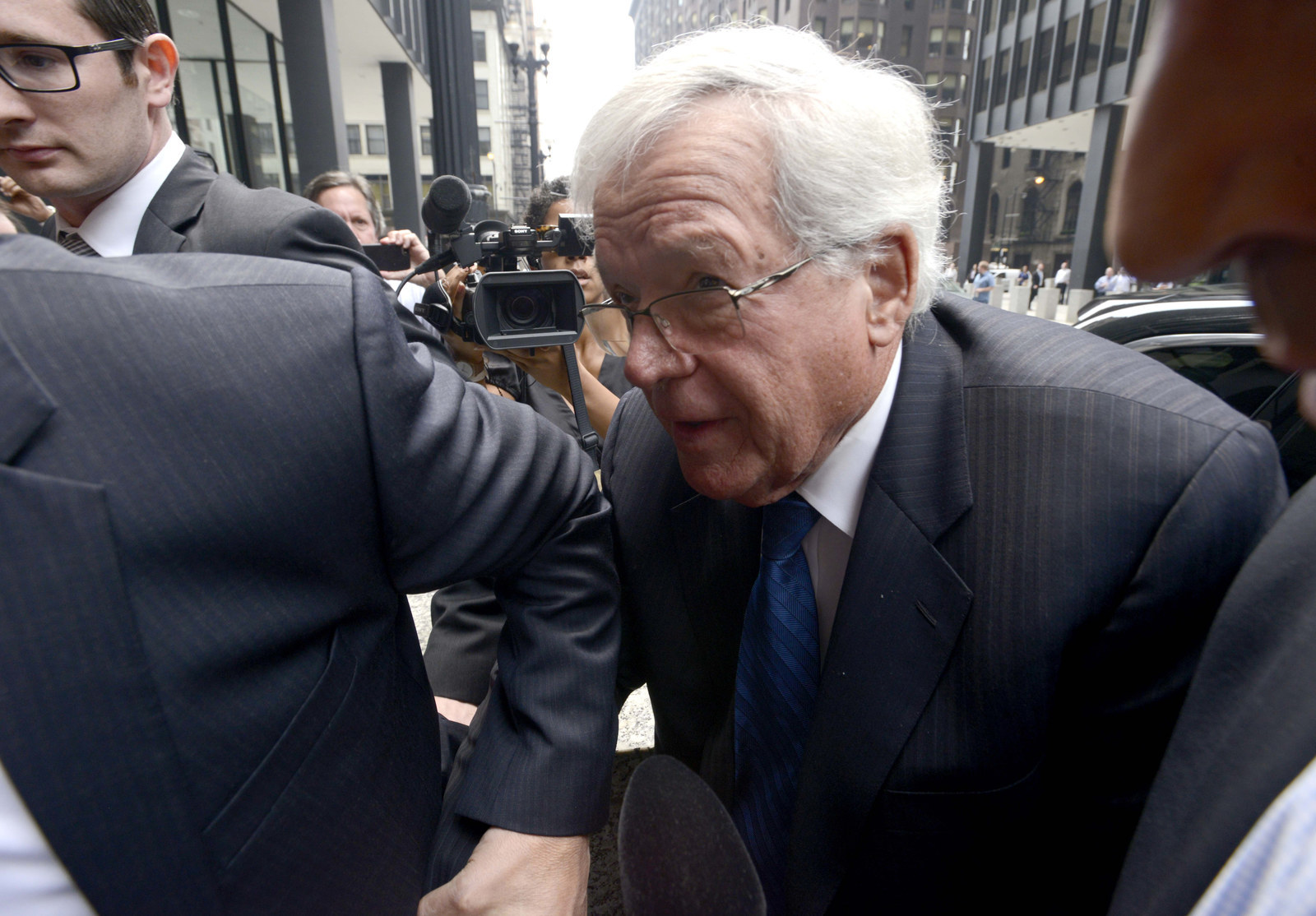 CHICAGO — Former House Speaker Dennis Hastert on Tuesday pleaded not guilty in a packed federal courtroom to charges that he lied to the FBI and knowingly avoided financial reporting requirements.
In his first public appearance since his indictment in May, Hastert mostly looked down, his hand resting against his chin or covering his mouth, as he waited for the judge to arrive.
Asked whether he understood the charges against him, and if the signature on the document outlining the conditions of his release was his, Hastert quietly repeated, "Yes, sir."
Hastert, 73, was indicted in May on charges that he illegally transferred funds in an effort to avoid detection by the IRS. Prosecutors allege that Hastert illegally made cash withdrawals under $10,000 to evade bank reporting requirements after agreeing to pay one individual $3.5 million to conceal "past misconduct." They also allege that when the FBI inquired about the transactions, he lied.
Hastert's attorney entered not guilty pleas for both counts before the court signed off on his release, which will require the former House speaker to submit DNA samples and surrender his passport.
The judge, Thomas Durkin, also disqualified himself from the case after disclosing his connections to Hastert and his family, which he acknowledged could raise concerns about possible bias.
Though Durkin said he did not recall meeting Hastert in person prior to the court hearing Tuesday, he disclosed having made donations to his congressional campaign while working for a private law firm, as has been widely reported.
Durkin also noted that he had worked and traveled with Hastert's son, Ethan, but added: "I do not consider him a personal friend."
On the whole, the judge said, "I have no doubt I can be impartial."
Prosecutors and the defense team — led by Thomas Green, who has represented officials implicated in the Watergate, Whitewater, and Iran-Contra investigations — now have until Thursday to decide to either waive or uphold Durkin's disqualification. If either party refuses to waive it, another judge will be randomly assigned to the case.
As Hastert emerged from the courtroom, a horde of reporters — including one who was stopped by security and taken into custody — descended, but he was quickly whisked away.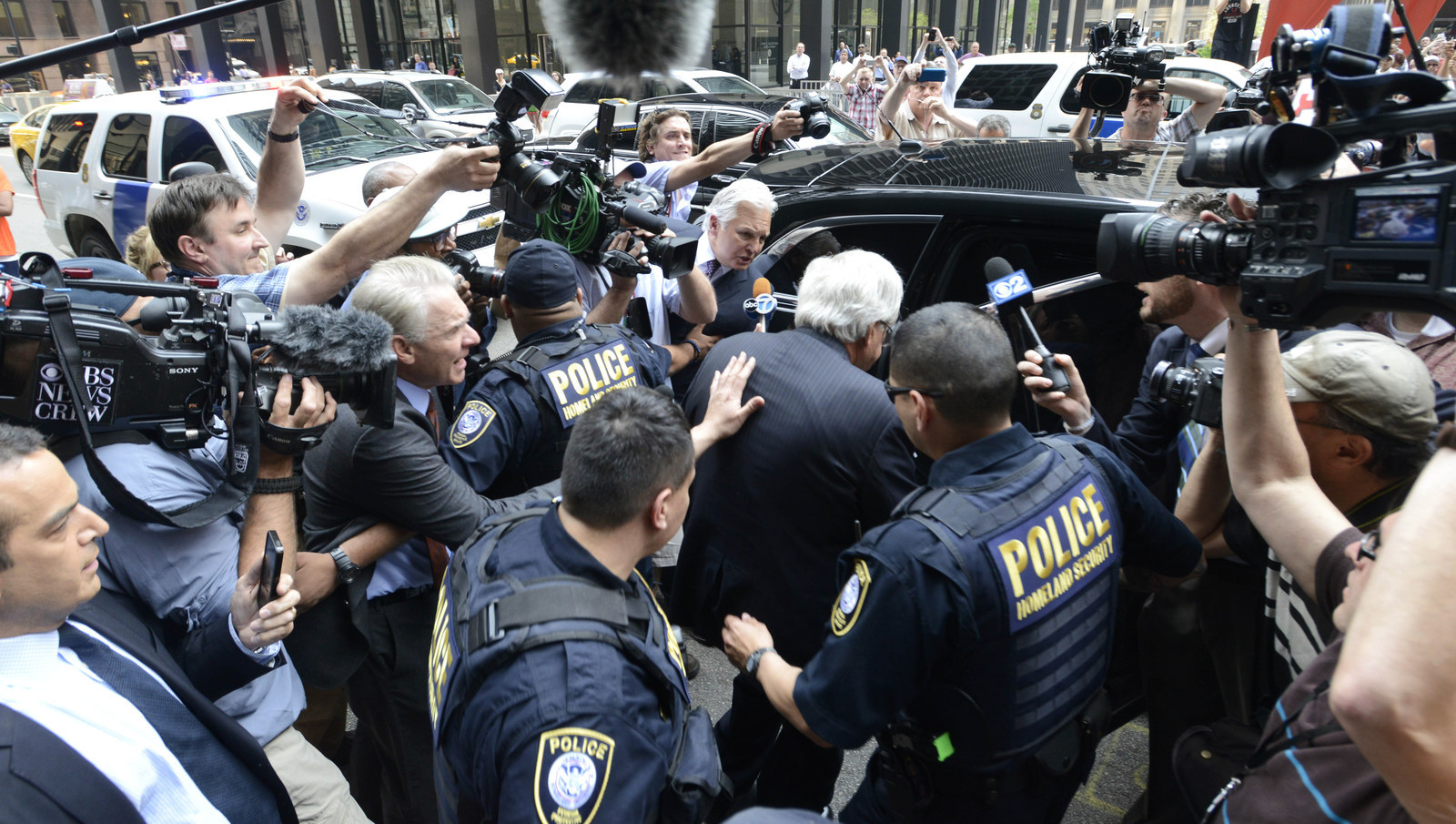 Interest in the case intensified as accusations surfaced that the "past misconduct" alluded to in the indictment involved underage sex abuse during his time coaching wrestlers at Yorkville High School from 1965 to 1981.
Last week, the sister of one of the former wrestlers told ABC News that the Republican had sexually abused her brother when he was on Hastert's team. That alleged victim, Steve Reinboldt, died in 1995 and is not the person mentioned in the federal indictment, the sister said.
No new details about the person referred to in the indictment were revealed on Tuesday and it is unclear whether they will come out during the trial, for which no date has been set.
The indictment:
Download PDF