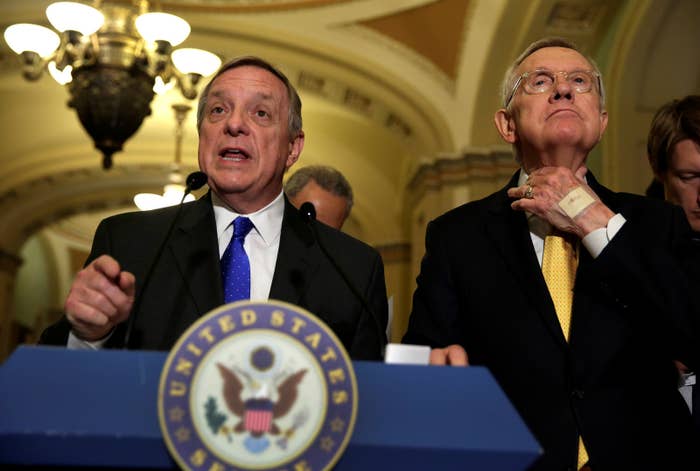 Democratic Sen. Dick Durbin of Illinois said on Monday that Democratic National Committee emails leaked last week suggest that Bernie Sanders was right that the DNC wasn't neutral in the Democratic primary.
"It is clear that there were some differences between her and the Sanders campaign," Durbin said of ousted DNC chair Debbie Wasserman Schultz. "Bernie said for a long time, he didn't think the DNC was staying neutral. Well, the emails came out, wherever they came from, and suggest that he was right. And so Hillary Clinton said, 'We're moving quickly, Debbie Wasserman Schultz, thank you for your service, we're gonna have Donna Brazile take over the Democratic National Committee until the election.'"
In the interview on WGN radio's Steve Cochran Show, Durbin also addressed speculation that he may be the next DNC chair, saying he wasn't seeking the position.