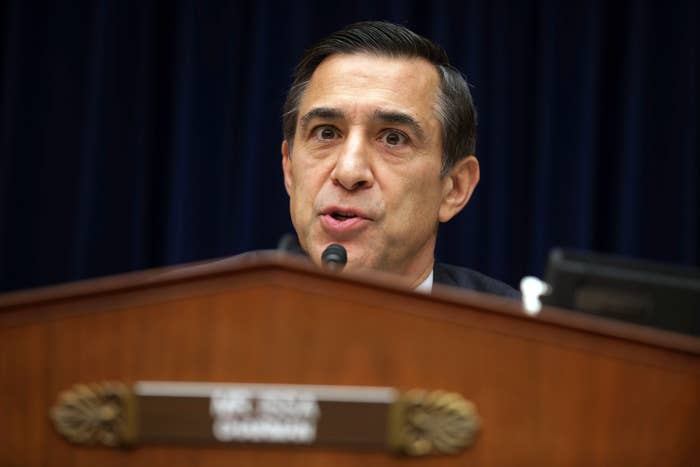 Republican California Rep. Darrell Issa, a Marco Rubio supporter, said on Wednesday that voters should remove Ben Carson and John Kasich from the ballot in their minds, saying they are "no longer campaigning and they have no pathway" to the Republican presidential nomination.
"But the question for voters is: can you take a good man like Dr. Carson, a good governor like John Kasich and just take them off the ballot in your own mind?" Issa said. "And the answer is you should. You should because they're no longer campaigning and they have no pathway."
Speaking on The Chad Hasty Show on Texas radio, Issa did not call for Ted Cruz to drop out immediately, but predicted Rubio would beat the Texas senator on Super Tuesday.
"I'm not saying that they all have to drop out tomorrow," Issa said. "I do believe that Sen. Cruz and Sen. Rubio need to be looked at for who is the better presidential candidate, who can unite America, who can bring them back together. I believe that their actual policies—I know their policies would be extremely similar."
"There's gonna need to be a deciding difference on Super Tuesday, if and maybe with the exception of Texas, which could still go to your favorite son," Issa continued. "But I believe in every other state Marco's going to out-distance Cruz by a larger amount, and then and only then do I think that Senator Cruz needs to look at what's good for the party."
Meanwhile, Carson and Kasich, Issa said, need to "realize it's over."
"But the other candidates, and I know them, and I respect, but they've gotta realize it's over and even in a 3-way race it can't go on forever. But this five-way race has to end before the next election."