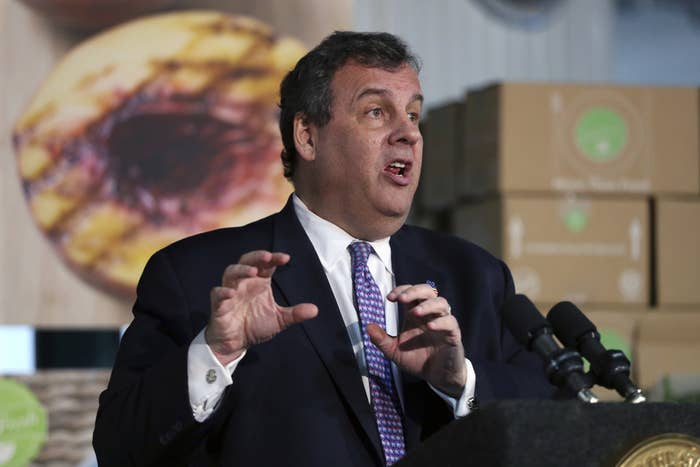 Chris Christie says he can't take his eyes off the video showing NFL draftee Laremy Tunsil smoking marijuana out of a gas mask.
Christie, a notorious Cowboys fan, spent much of Friday morning filling in for Boomer Esiason on the Boomer & Carton show on WFAN radio and analyzing Thursday night's first round of the NFL draft. The video of Tunsil, a top prospect ultimately drafted by the Miami Dolphins, showed him smoking from a bong connected to a gas mask.
"It's unbelievable," Christie said. "Because the bong hits aren't enough. Give me the gas mask too. It's incredible. I can't take my eyes off it. It's unbelievable."
Earlier in the interview, Christie, who opposes marijuana legalization, said, "When I was a prosecutor, I would've gone in and cuffed this guy," adding, "I would've been all over it."
Christie also expressed sympathy towards Tunsil, saying, "Poor kid in that respect. I mean, he did it. But who's the guy that hates him enough that they had access to the video and put it on. I mean, wow."
In the interview, Christie and regular host Craig Carton also joked about Knicks head coach Kurt Rambis, who in February, was caught having liked pornographic photos on Twitter.
"Live and let live," Christie said, before the two men joked about what it would be like if they viewed similar pictures on Carton's phone.
"Oh, what is she doing there?" said Carton. "Oh, what is that upside down?"
"I didn't know a human being could do that," Christie quipped.
"That's flexibility," Carton replied.