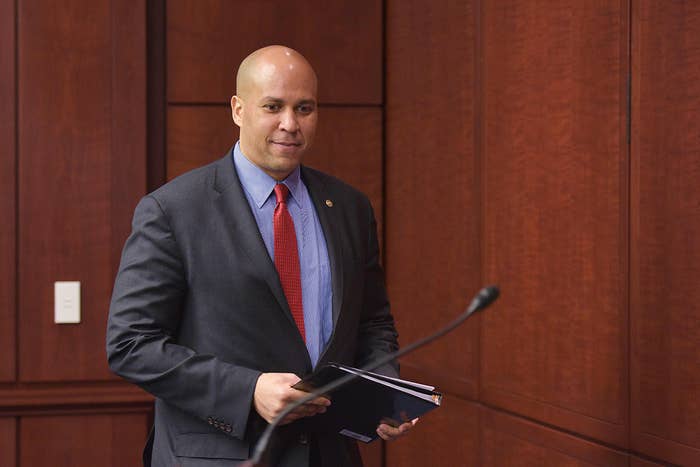 Sen. Cory Booker's campaign does not intend to return funds received from a political action committee associated with indicted Sen. Robert Menendez, an aide to Booker told BuzzFeed News.
Booker, a New Jersey Democrat like Menendez, received $5,000 for his campaign from Menendez's New Millennium PAC during the 2014 election cycle, according to FEC records.
"The campaign has no plans to return the contributions," a spokesperson from Booker's campaign told BuzzFeed News.
In the aftermath of the indictment, Booker released a statement about Menendez, calling him "an invaluable resource and a mentor to me since I arrived in the Senate." Menendez has received strong support from Democratic politicians across New Jersey.
Meanwhile, Sens. Michael Bennet of Colorado and Amy Klobuchar of Minnesota have both pledged to return the money their campaigns received from Menendez's PAC. On Friday, BuzzFeed News reported that New Hampshire Sen. Jeanne Shaheen's campaign would wait for the end of his trial to decide what to do with its Menendez money.
In 2008, Shaheen called on her opponent John Sununu to return money his campaign received from indicted Alaska Senator Ted Stevens, before Stevens' trial.
Menendez, who was indicted on corruption-related charges stemming from his relationship with a major campaign donor, will stand trial this summer.