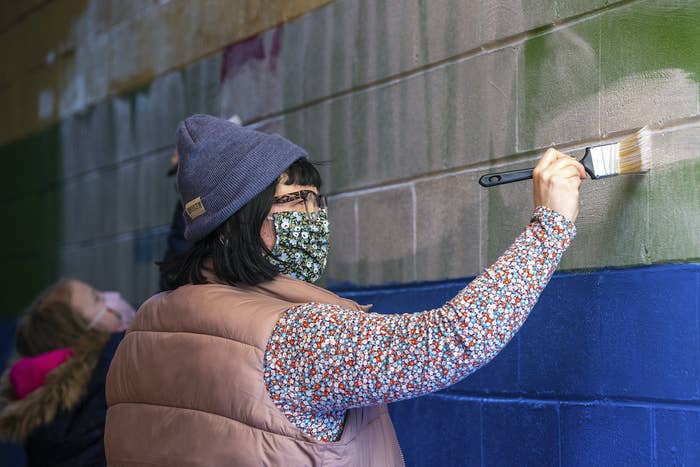 As Americans struggled through the pandemic in 2020, white supremacists were busier than ever, tacking racist stickers to street signs, dropping anti-immigrant banners from freeway overpasses, leaving antisemitic fliers at Jewish community centers, and spray-painting messages of hate on walls across the country.
The Anti-Defamation League reported Wednesday that it recorded 5,125 incidents — more than 14 per day — of white supremacist propaganda last year, up from 2,724 in 2019. "This is the highest number of white supremacist propaganda incidents ADL has ever recorded," the nonprofit group said in a statement.
At the same time, the number of propaganda incidents on college campuses dropped by more than half, perhaps due to COVID restrictions, the ADL said. There were 303 reports of propaganda on college campuses in 2020, down from 630 in 2019.
"Hate propaganda is a tried-and-true tactic for white supremacists, and this on the ground activity is now higher than we've ever previously recorded," Jonathan Greenblatt, CEO of the ADL, said in a statement. "White supremacists appear to be more emboldened than ever, and the election year, the pandemic and other factors may have provided these extremists with additional encouragement."
The ADL report comes as federal authorities investigate and prosecute hundreds of supporters of former president Donald Trump who stormed the US Capitol in January, including many who have been tied to far-right extremist groups and some who appear on social media to be white supremacists or even neo-Nazis.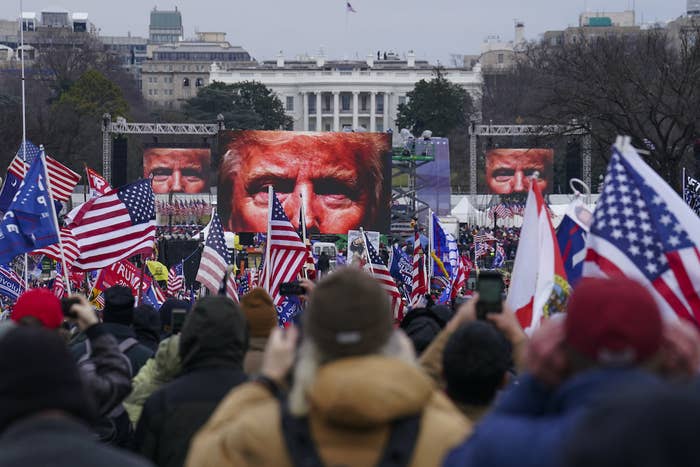 President Joe Biden has called domestic terrorism the "greatest threat" in the US and white supremacists the "most dangerous people." He has also ordered a review of the threat of domestic violent extremism in the US.
Echoing those words on Wednesday, Homeland Security Secretary Alejandro Mayorkas told the House Homeland Security Committee that "domestic violent extremism is one of our most urgent threats to the homeland."
At least 30 white supremacist groups disseminated propaganda across the US in 2020, according to the ADL report. The highest levels of extremist propaganda activity were found in Texas, Washington, California, New Jersey, New York, Massachusetts, Virginia, and Pennsylvania, according to the organization's data. Propaganda was found in every state except Hawaii.
Three of the groups — Patriot Front, New Jersey European Heritage Association, and the Nationalist Social Club — were responsible for 92% of the activity, the ADL said. Each group was founded in the wake of the deadly "Unite the Right" rally in Charlottesville, Virginia, in August 2017. Then-president Trump's hesitancy to condemn white supremacists is believed to have fueled their rise.
When a white supremacist rammed his car into a crowd in Charlottesville, killing 32-year-old Heather Heyer and injuring dozens of others, Trump refused to rebuke the far-right extremists involved and said there were "very fine people" among them. During a presidential debate with Biden, Trump told the violent right-wing group Proud Boys to "stand back and stand by" for him.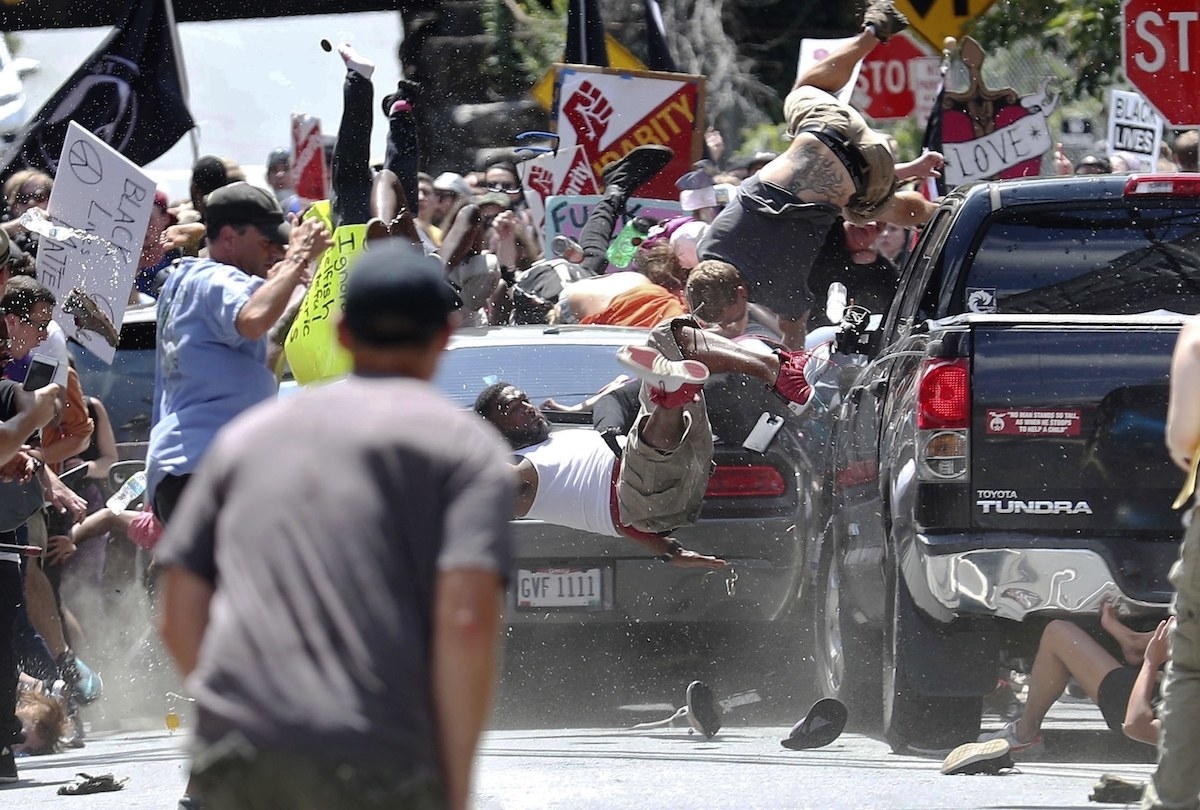 "As we try to understand and put in perspective the past four years, we will always have these bookends of Charlottesville and Capitol Hill," Greenblatt told the Associated Press. "The reality is there's a lot of things that happened in between those moments that set the stage."
Patriot Front, a Texas-based white supremacist group whose members, ADL says, maintain that their ancestors conquered the US and bequeathed it solely to them, was responsible for 4,105 incidents of propaganda last year, or roughly 80%. The group split from the white supremacist organization Vanguard America in the aftermath of the Charlottesville attack.
Patriot Front's propaganda avoids traditional white supremacist symbols and language and instead uses its own iteration of "patriotism" to promote what the ADL described as a neofascist ideology.
"In 2020, the group continued to build its 'brand' by using red, white, and blue colors in its propaganda and adding stenciled graffiti as a mechanism for spreading its ideology," the ADL report states.
The propaganda included messages like "America First," "United we stand," "Two Parties. One Tyranny," "Reclaim America," and "Not Stolen. Conquered," according to the report.
Other physical propaganda was spread by neo-Nazi outfits like the Hammer, Folks Front, and Revolt Through Tradition. Their messages focused on promoting "white pride" and attacking multiculturalism.
As Telegram and other social networking platforms grow increasingly popular among extremists, physical forms of their propaganda, such as stickers, banners, and fliers, are easily dismissed as ineffective. But they remain cheap and effective methods for extremists to try to incite fear and anxiety in communities and to attract new recruits, according to the ADL.