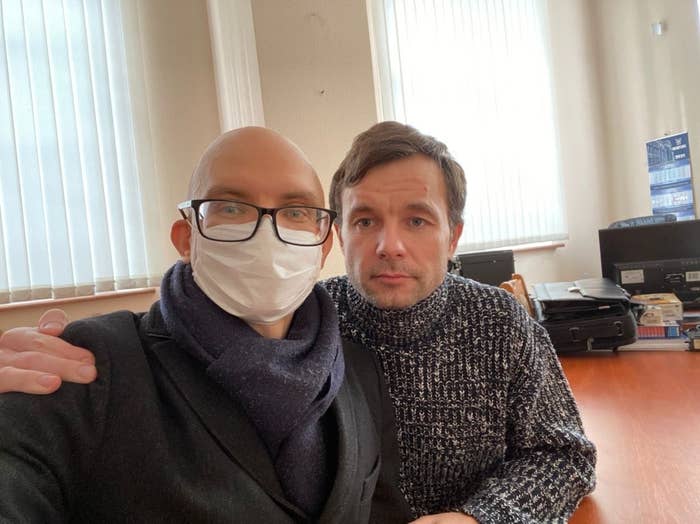 Vitali Shkliarov, a dual American-Belarusian citizen and political strategist for US presidential candidates who was jailed by Belarusian authorities in July, has left Belarus, his lawyer told BuzzFeed News.
The lawyer, Anton Gashinsky, said Shkliarov is flying to Washington, where he'll undergo a full medical examination. His departure on Tuesday was due in large part to Secretary of State Mike Pompeo's call with Alexander Lukashenko, the longtime president of Belarus, on Saturday, Gashinsky said.
"The fact that the petition for permission to leave was granted is certainly a consequence of Pompeo's call," Gashinsky told BuzzFeed News. "It was Vitali's release that was the main purpose and reason for the call."
Shkliarov, who worked on both Sen. Bernie Sanders' and Barack Obama's presidential campaigns, was arrested and jailed in late July for allegedly organizing an illegal political rally for an opponent of Lukashenko in Belarus. The country's authoritarian leader, known as "Europe's last dictator," has served as president for 26 years and claimed victory in August's contested election. Shkliarov denies the charges.

Shkliarov was abused in jail and refused treatment or a coronavirus test when he began exhibiting symptoms of the disease, including a fever, his wife, Heather Shkliarov, a US diplomat based in Kyiv, told BuzzFeed News last month in a statement sent through his lawyer. She said he had endured horrific conditions in jail. In one case, he said he was crammed into an overcrowded cell inside a damp basement with mold and cockroaches.
Shkliarov was released from jail this month and ordered to remain under house arrest pending results of the investigation and a possible trial. He faces up to three years behind bars.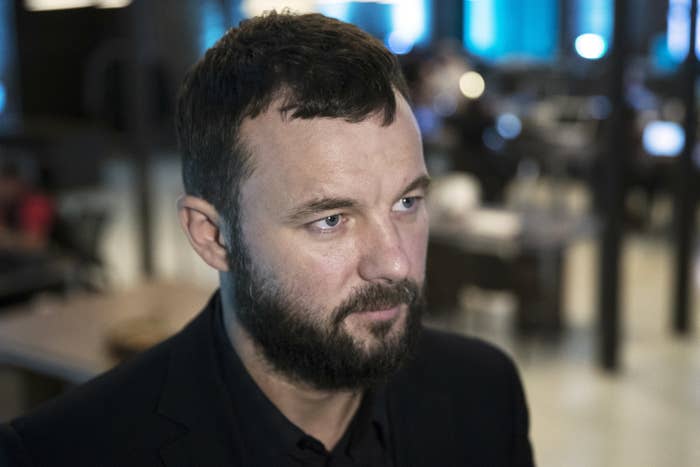 Heather Shkliarov had pleaded with Lukashenko to release her husband last month in a statement provided to BuzzFeed News through her lawyer. She said she was growing concerned about the physical health and psychological well-being of her husband, who later tested positive for the coronavirus.
While Gashinsky welcomed Belarus's decision to allow Shkliarov to leave the country, he said his client's troubles are far from over.
"In fact, nothing has changed," he said.
"The investigation is not finished, the criminal case is not finished. We filed a petition for permission to leave, which was satisfied, so Vitali left now to see his family and to improve his health after suffering from coronavirus," Gashinsky said.
Belarus has been in a state of political turmoil since Aug. 9, following a hotly contested presidential election that the country's pro-democratic opposition, as well as the US and EU, said was rigged.
Lukashenko, who has ruled Belarus with an iron fist since 1994, claimed to win more than 80% of the vote while his main opponent, the political novice Svetlana Tikhanovskaya, won just over 10%.
Tikhanovskaya, who was forced into exile in Lithuania during the protests that erupted after the election, later told BuzzFeed News she was the true winner and the president of Belarus.
Tikhanovskaya's supporters have since led the biggest street protests in the former Soviet state's independent history. Hundreds of thousands of demonstrators have spilled into streets and squares across the country since election night. On several occasions, police have cracked down on them using brutal violence and some protesters have claimed torture was used against them while in custody to dissuade them from going out to the streets again.
Earlier this month, the US announced sanctions against 25 Belarusians it said were "involved in the 2020 election falsification and human rights violations."
UPDATE
This story was updated with the news that Shkliarov is flying to Washington from Belarus for a medical evaluation.