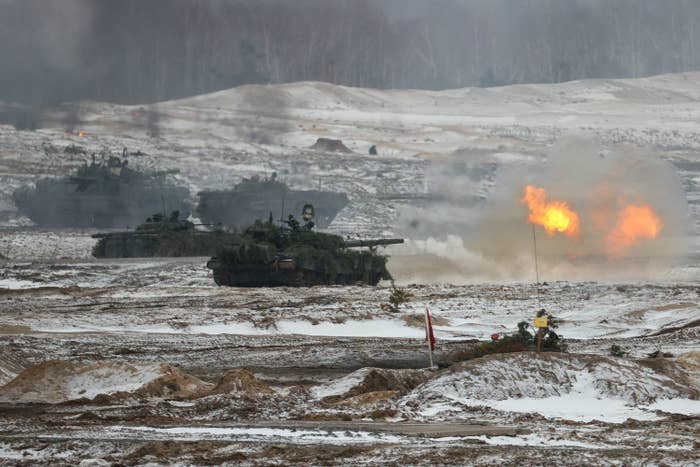 KYIV — The Russian and Belarusian militaries began 10 days of major joint exercises Thursday, putting into motion the tens of thousands of troops that President Vladimir Putin ordered toward Ukraine and raising concerns that they could roll across the border at any moment.
In response, Ukraine ordered its own 10-day military drills to begin the same day. Defense Minister Oleksiy Reznikov said his forces would be training with Bayraktar attack drones purchased from Turkey, as well as Javelin anti-tank missile systems provided by the US and "bunker busters" given to Kyiv by the UK.
The parallel exercises put each side's armies on full-combat readiness after a monthslong standoff that has seen Russia mass some 130,000 troops and weaponry from across the country to within mere miles of the Ukrainian border. They include nearly 100 battle tactical groups, sophisticated missile systems, fighter jets, and tanks.
US Gen. Mark Milley, chair of the Joint Chiefs of Staff, said of Russia's military buildup earlier this month, "I think you'd have to go back quite a while to the Cold War days to see something of this magnitude."
The drills come amid dire warnings from the Biden administration and European allies that Russia may invade Ukraine again, possibly to overthrow the government and impose one that it can control. In recent days, Western leaders and diplomats have scrambled to try to avert new fighting that could be some of the bloodiest in Europe since World War II. French President Emmanuel Macron met Putin in Moscow on Monday and President Volodymyr Zelensky on Tuesday. A steady stream of European leaders to Kyiv and Moscow has followed.
Meanwhile, in Berlin, Russian and Ukrainian negotiators were set to meet Thursday to discuss potential ways to bring the standoff and simmering war in eastern Ukraine to an end. Conducted in the four-way Normandy Format with French and German representatives, the talks are focused on using the so-called Minsk agreements as a road map to peace. The accords were agreed to in February 2015, after Russian forces dealt a heavy blow to Ukrainian troops in the town of Debaltseve. Kyiv views the deal as favorable to Moscow in its current form, and many sticking points have failed to see it implemented. The Biden administration has supported the Minsk agreements as a path toward lasting peace.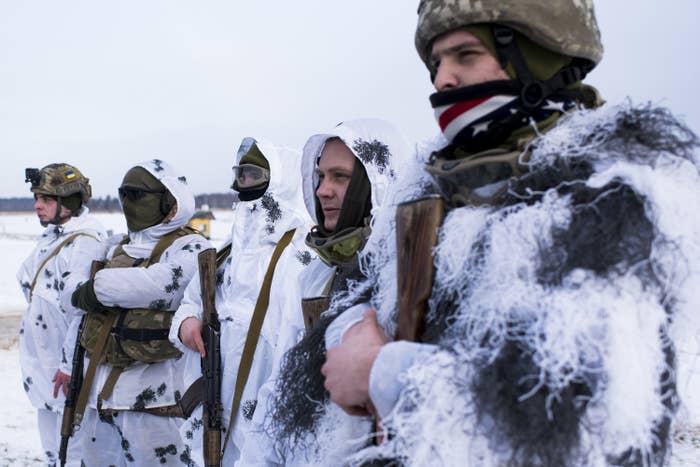 The renewed Russia–Ukraine crisis is one of the thorniest foreign policy challenges of Joe Biden's presidency. As vice president and Obama administration point person for Ukraine back in 2014, Biden was criticized for failing to catch Russia's military plans in advance and moving slowly to react to its forced annexation of Crimea and stealth invasion of eastern Ukraine. This time around, his administration has devised an aggressive strategy of calling out the Kremlin's potential moves — and threatening crippling sanctions — in an attempt to try to ward off another attack.
The White House said last week that as many as 50,000 casualties would be expected if Russian troops stream into Kyiv, Ukraine's densely populated capital with nearly 4 million people. This is considered a worst-case scenario.
US officials reportedly fear the drills could be cover for an attack, although what that might look like is debatable. Analysts have gamed out several possible scenarios, from a multipronged, full-scale invasion to a more limited strike involving incursions in the north and east from Russia, or the south from Moscow-controlled Crimea and the Sea of Azov. Strikes with fighter jets and missiles are another possibility. All of it could happen in conjunction with cyberattacks against Ukraine.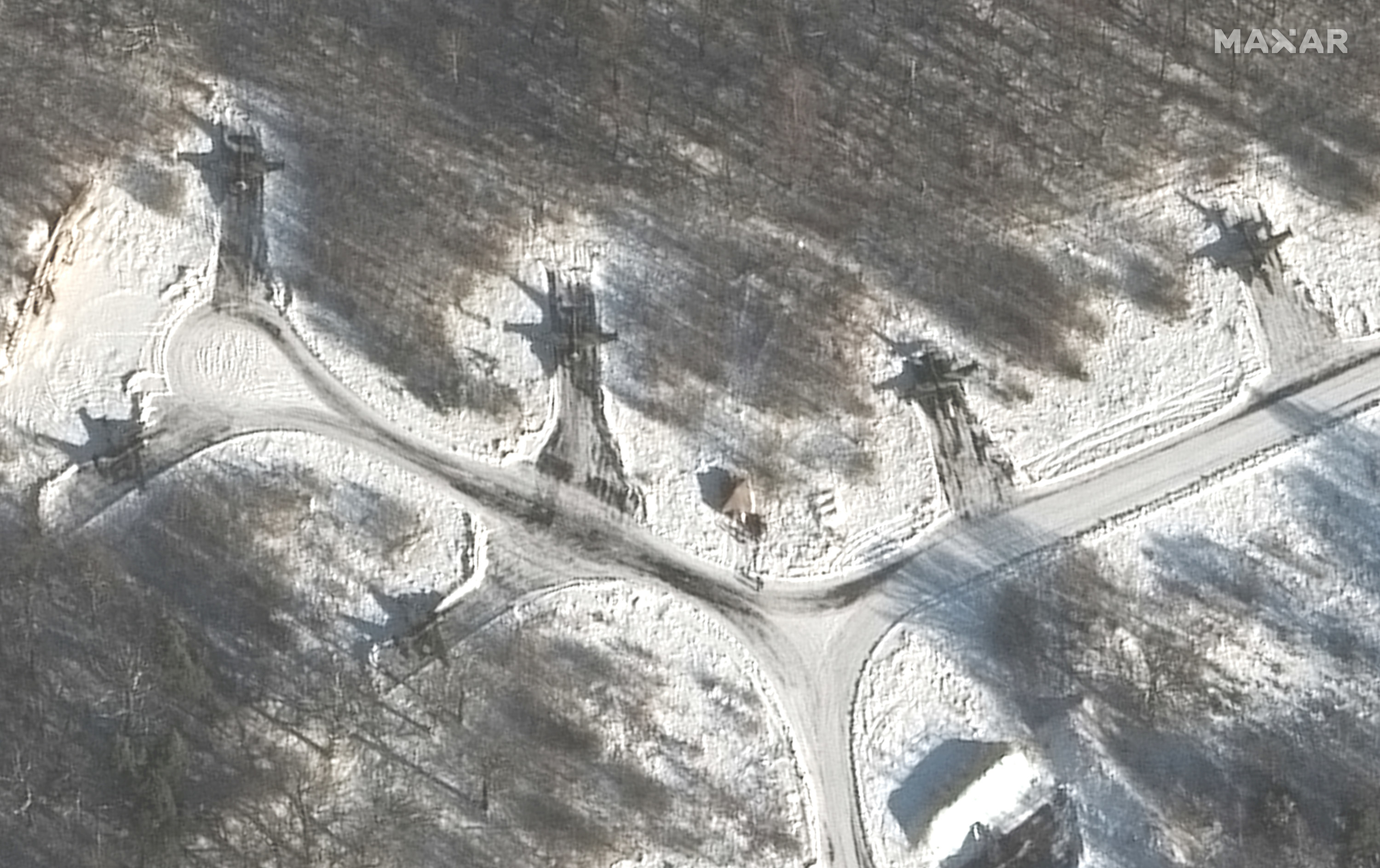 Russia has denied planning any new attack. But the Kremlin dispatched its top military generals, including Valery Gerasimov, head of the Russian general staff, to Belarus on Wednesday to oversee the exercises. Having Russia's top military brass in such close proximity to Ukraine lends credence to Western claims that Moscow is preparing for renewed war.
"It appears they are deploying troops to man equipment prepositioned near the border, and they are moving equipment from the big assembly areas to staging points closer to the border," tweeted Rob Lee, an analyst with King's College London's Department of War Studies. "The Russian military, as of this week/weekend, has the military capabilities to actually conduct a large-scale invasion. So an invasion could occur on days or hours notice."
Andriy Zagorodnyuk, the former defense minister of Ukraine, told BuzzFeed News that he doubted Russia would launch a full-scale invasion. His words echoed those of Zelensky and other Ukrainian officials, and illustrated the gap between messages in Kyiv and Washington that in the past two weeks has been the cause of some strain between the two.
"Aiming to occupy the country or half of the country, is currently, totally unrealistic," he said. "They don't have enough forces close to what they need for that." But Russia does have what it needs to conduct targeted military operations in Ukraine, he conceded.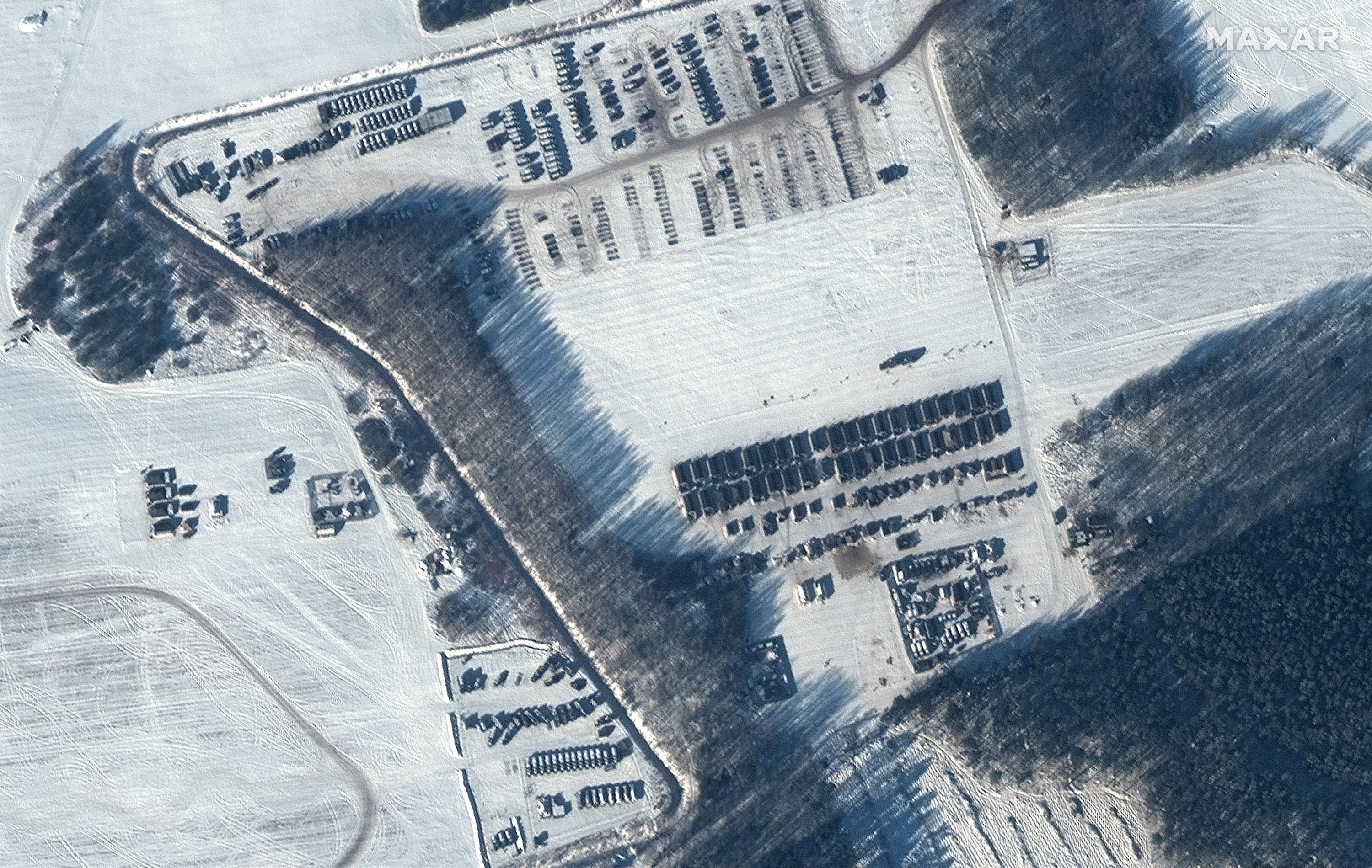 Satellite imagery from Maxar, a space technology company, shows how Russia has built up its forces around three sides of Ukraine over the course of several months. The latest images, which were shared with BuzzFeed News, show material has been moved to staging grounds close to the Ukrainian border, including in locations where Russian forces could potentially get to Kyiv within a couple of hours. The images show new troop and equipment deployments, training activity, and the arrival of Su-25 ground attack aircraft. Some of it is also positioned in Belarus.
Putin told Macron during his visit to Moscow this week that Russian troops would leave Belarus when the drills ended on Feb. 20, according to reports. But the Ukrainians are skeptical.
"They need to go home or stay in Belarus or go somewhere else," Zagorodnyuk said. "And [Putin] said they aren't going to stay where they are."
"There is no chance that Putin will just walk away," he said. "He created all this mess just to say 'I'm going home, it didn't work out'? No. He will try to do something. But what?"
"At the end of the exercises," he predicted, "is when [Russian forces] will be ready for some kind of attack."