These Nuns Waiting For The Pope Had A Tailgate Party
Priorities: Pray. Party. Pope.
There's nothing quite like that cherished American pastime of getting together with your buds for an epic tailgating sesh -- especially if you're a group of nuns waiting for the pope.
This group of ~sisters~ were among several nuns to visit the Basilica of the National Shrine of the Immaculate Conception in Washington, D.C., on Wednesday for a special mass by Pope Francis.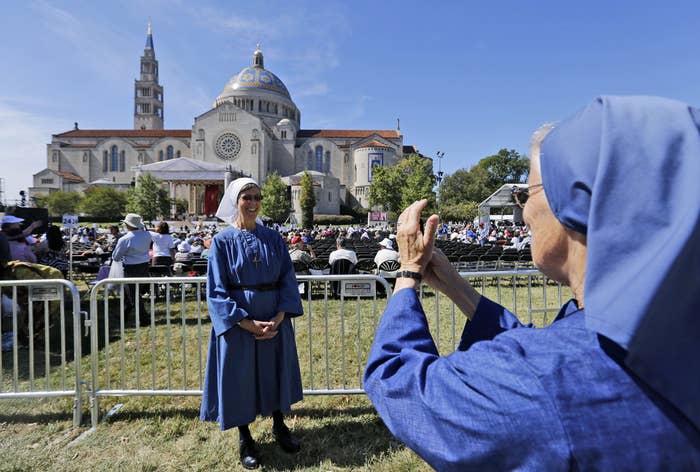 And what a squad they made.
Earlier on Wednesday, the pope was greeted like a rockstar by thousands of fans as he drove through the D.C. streets.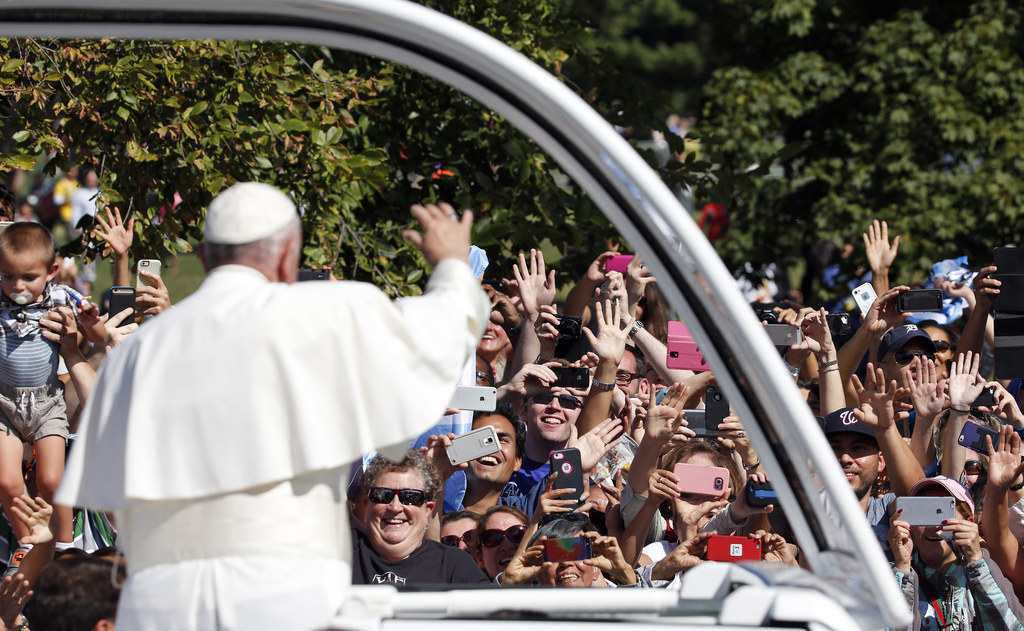 And he loved every minute of it.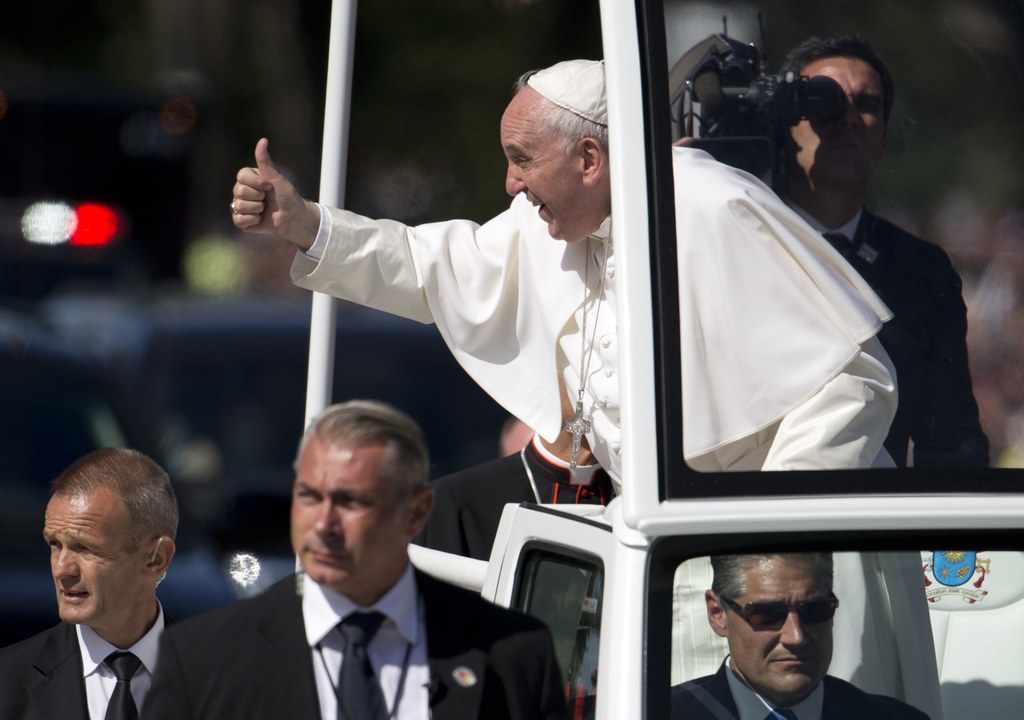 Meanwhile, at the basilica eager crowds had to be kept back with fencing normally reserved for MAJOR EVENTS.
As a committed fan, it's important you show up wearing the team colors.
Enjoy the big day, ladies!