And for Saturday's opening skit, Fey took full advantage alongside former SNL Trump impersonator Darrell Hammond.
"We've seen our own children targeted by police for no reason other than they committed some crimes," Fey says. The joke was likely referring to the recent arrest of Palin's son for alleged domestic abuse, which the Republican later linked to PTSD.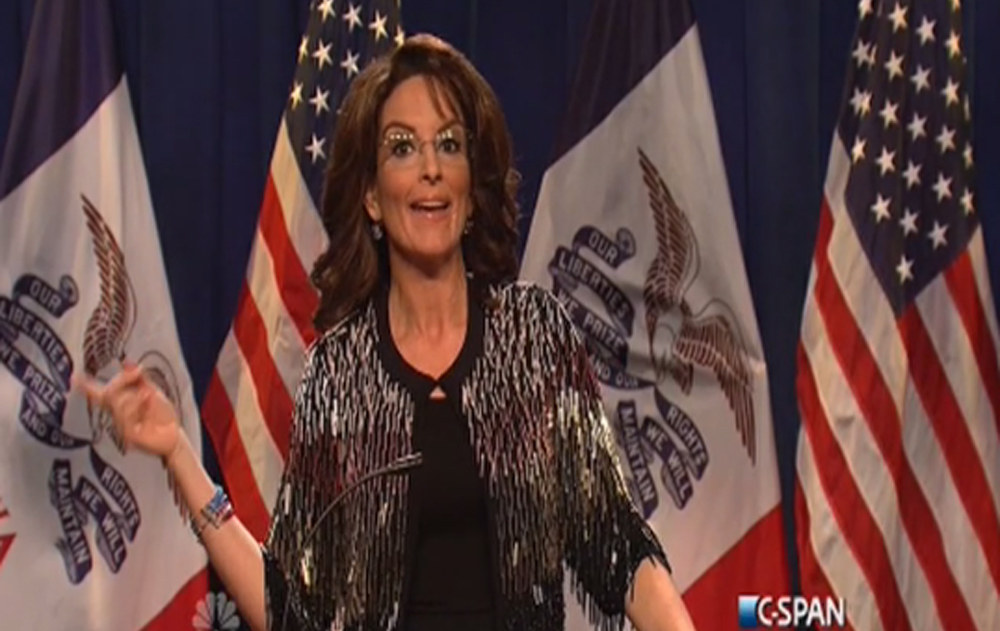 Hammond mimicked Trump's infamous facial expressions, adding commentary along the way.
"She's fun, she says whatever she wants," he says. "It's like her mouth starts driving before her brain gets in the car."