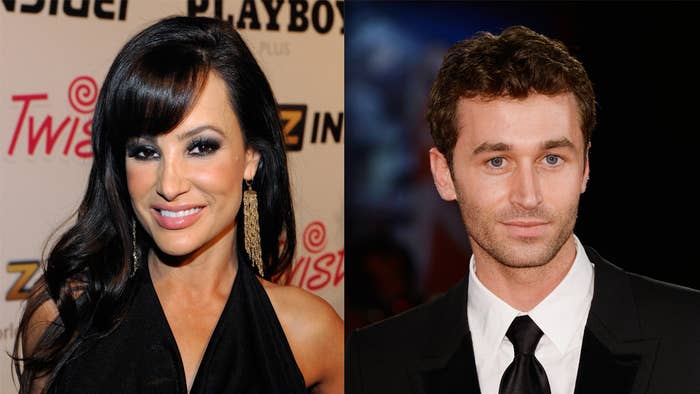 Retired porn actor and now–radio show host Lisa Ann came to porn and film actor James Deen's defense on Wednesday, saying the actor is "beside himself" in the wake of several sexual assault allegations made against him.
Deen, 29, was first accused of rape by ex-girlfriend Stoya on Nov. 28 on Twitter. Since her initial set of tweets, at least six other women have publicly accused Deen of sexual assault and sexual abuse.
Lisa Ann, who said she has known Deen for 10 years and worked with him for five, told BuzzFeed News the accusations against him are "bullying and public shaming" until they are proven to be true.
"I can't speak for these girls, I can't take that right, I'm not going to say whether I think this did or didn't happen," Lisa Ann said. "I don't think these statements were professionally made; I don't think posting something on Twitter is the right answer. Defaming someone isn't the right answer but it's what we do now."
The two met when Lisa Ann was in her thirties, Deen just 19. She said he's devastated, reading a text message to BuzzFeed News she said was from Deen telling her he was "horrified."
"He says he is freaking out, he's horrified, he's sad, and the tabloids are harassing his family," Lisa Ann said, adding that Deen has "never had anybody say anything bad about him in the business."
"He's devastated, are you kidding me? He's so beside himself. I mean, he has a great relationship with his family, which is always a gift to anybody in the business," she said. "It's so heartbreaking."
Lisa Ann, who quit porn in December 2014 and now hosts a sports radio show on SiriusXM, said she believes the accusers should have filed police reports and gone to producers with the claims before posting on social media or talking to news outlets. She described the situation as the result of "some bitter breakups."
"James doesn't want to lose his whole career over a girl, so if we all just take a step back and try and put some common sense into play, this seems like some bitter girls lashing out publicly instead of doing it the right way. If you're a real activist, a feminist, a believer, you would go to the appropriate groups."
"I can't stand by them publicly shaming," she added. "This is bullying. This is public shaming until it's actually proven."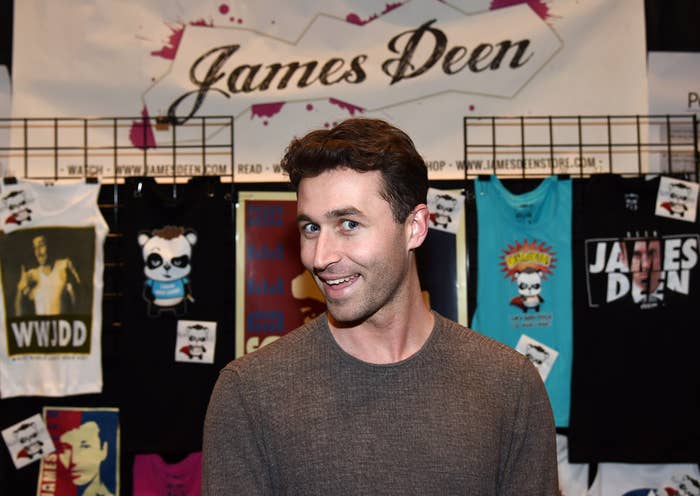 During the time Lisa Ann worked with Deen, she said the porn climate became more aggressive and she was asked to do things she wasn't comfortable with.
"I'm a strong girl; it was just my choice," she said "Younger girls don't know how to express their choice."
When she decided to stop working with Deen, Lisa Ann said he never pushed her to stay.
"It got to the point after working four to five years and scenes and directors being more aggressive, I decided we shouldn't work together anymore. Your fans can see it when you're not comfortable," Lisa Ann said. "It was fine with him. He didn't force me, he didn't ask me again, he said, 'I totally understand,' and we remained cool after that."
She went on to say that she doesn't believe Deen "would ever do anything like this."
"I can't understand why a guy that has sex 25 times a month on set would rape anybody ever," Lisa Ann said. "He doesn't need that much sex, but he did work for companies that pushed him to do more aggressive scenes. Your whole sexual nature changes when you start doing those scenes, which is why I didn't do them."
Lisa Ann also called the decision by Stoya to tweet such allegations against Deen "shameful."
"If this happened while they were dating, why didn't she tell anybody? Why did she stay with him? Why, over Thanksgiving weekend, did she decide to drop a tweet? It's just shameful," Lisa Ann said. "I don't think he saw this coming at all."
Lisa Ann described the handful of women who came forward since Stoya's tweet as a "bandwagon" effect and compared to a time earlier this year when Lisa Ann herself was the victim of social media threats.
"One girl hated me in the business, next thing you know it's 2,000 girls. I still get death threats every week," Lisa Ann said, adding that she doesn't believe the world should assume anything until more steps are taken to prove the claims are true.
"I don't want to speak for these girls," Lisa Ann said. "I think it's unjustified that the world is shaming James Deen publicly over tweets. If it's real, [the accusers] should come forward and go to the police department, and be professional and keep it private until it's proven to be fact."
Lisa Ann also took to Facebook on Wednesday to post a message about her relationship with Deen and her thoughts on the allegations, saying she hopes internet attacks don't become "the new norm." (Note: Facebook users must be logged in to see the post.)
"If you don't have compassion, ok have some common sense. Defamation of character is a punishable act. So everyone out there running with this story should be a little fearful out the out come for them," the post read.
"This is now just another concern with trust, friendships go wrong and twitter wars start, relationships end and accusations are posted online. Is this a risk we all want to take? Without facts to back up these statements, we can't just assume. Is this the next level break up? The new norm? Not if we don't let it, but it is up to every individual."
Deen himself has responded so far only via Twitter to Stoya's allegations, calling them "false and defamatory."
He also said in a tweet, "I respect women and I know and respect limits both professionally and privately." Deen has not responded to accusations by other women.