Frank Ocean finally put an end to the misery on Saturday and dropped his ~highly anticipated~ second album.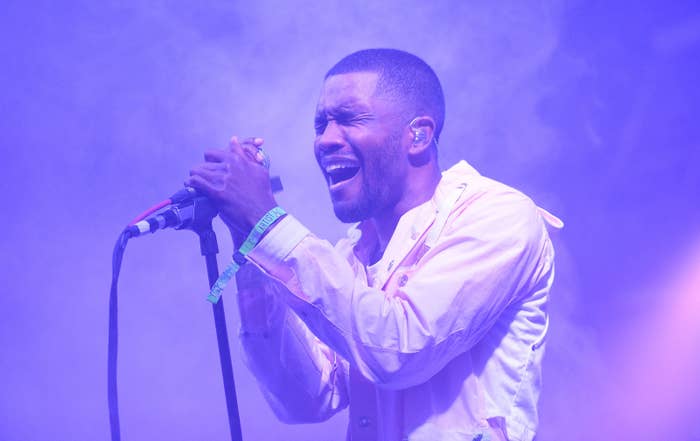 Ocean has been driving fans out of their damn minds with frustration and anticipation, hinting at release date after release date with nothing to show for it.
Then he had not one but TWO unannounced live streams on his website, the second one turning out to be a 45-minute visual album titled Endless, during which he builds...something?
During the initial stream of Endless, the website had the message, "I got two versions. I got twoooo versions." Perhaps this alluded to two albums: Endless and Blonde, or the fact that his second album was expected to be called Boys Don't Cry, but at some point was changed.
Then, Saturday afternoon, hours before the album dropped, Ocean released a music video for one of his new songs, "Nikes."
And finally, the ACTUAL ALBUM we all waited for revealed itself, finally ending The Truly Painful Frank Ocean Waiting Game. While Apple displays the album name as "Blonde," the cover art says "Blond." MORE QUESTIONS FRANK ISN'T ANSWERING TBH.
On his official Tumblr, though, he did leave fans a message on Saturday: "I had the time of my life making all of this. Thank you all. Especially those of you who never left me forget I had to finish. Which is basically every one of ya'll. Haha. Love you."