Grindr had an outage on Saturday, and users were pretty upset to say the least.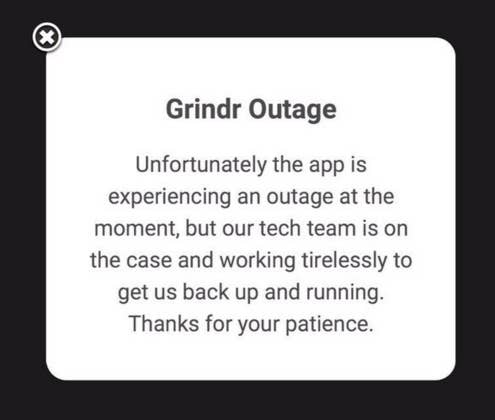 The app appeared to be down for several hours, forcing many to take to social media to vent their frustrations.




Grindr's Facebook page was filled with comments questioning the outage.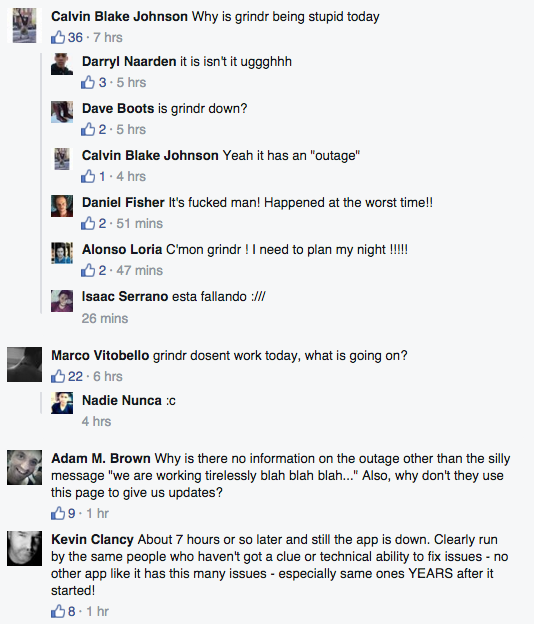 Some were forced to consider old-school methods of communication.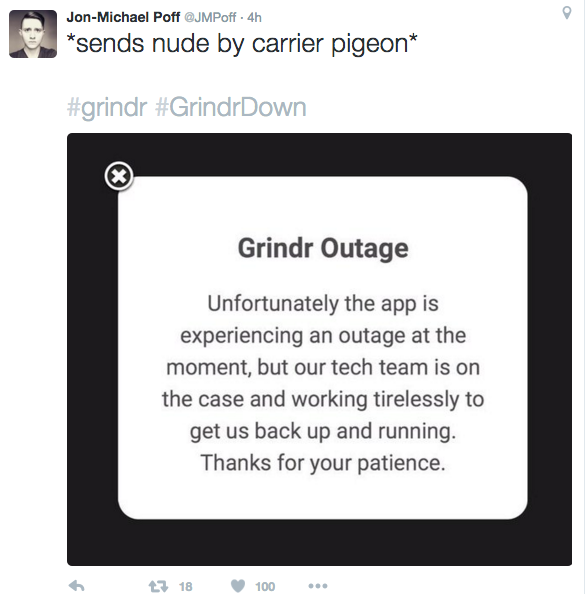 And then came the innuendos.



It was not clear what caused the outage or when the app would be up and running again. BuzzFeed News has reached out to Grindr for comment.