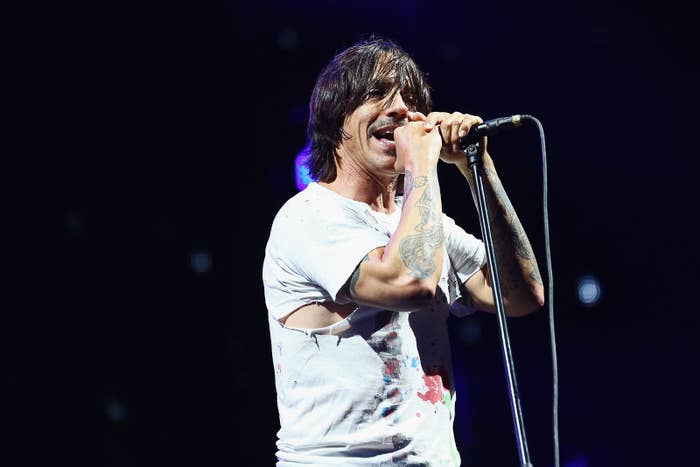 Singer Anthony Kiedis said he's "on the mend" and feeling "good" about a week after the Red Hot Chili Peppers canceled a concert in California due to the frontman's hospitalization.
"I think I had to get sick to take a look at myself and get to the causes and conditions of my overall health," Kiedis told ET Canada in a filmed interview. "So it turned out to be a good thing, albeit painful."
Kiedis, 53, was rushed to the hospital May 14 before the band was scheduled to go on stage at KROQ's Weenie Roast event in Irvine, California.
Bassist Flea told the crowd they were "devastated" to have to cancel their set, and that Kiedis had a "medical thing." The band postponed another concert scheduled for days later, and said on their website that Kiedis was fighting complications from intestinal flu.

"[It was] very sad to have to cancel a show, we don't really do that. I'd rather play deathly ill than not play at all," Kiedis told ET Canada. "But in this particular instance I was starting to go down — as in, to the ground — so I got rushed to the hospital, I got some help and now I get to figure things out."
Kiedis said he had inflammation in his gut after getting a stomach virus and having operations for hernias.
"I sing loud and dance, and sometimes you rip your stomach open," he said, adding that his illness became an "incredibly painful situation where you get a fever and pass out."
The singer said he's now on the mend, feeling "good, not great, but good."
Kiedis has fronted the Red Hot Chili Peppers since the band started in 1983. They're set to release a new album on June 17.