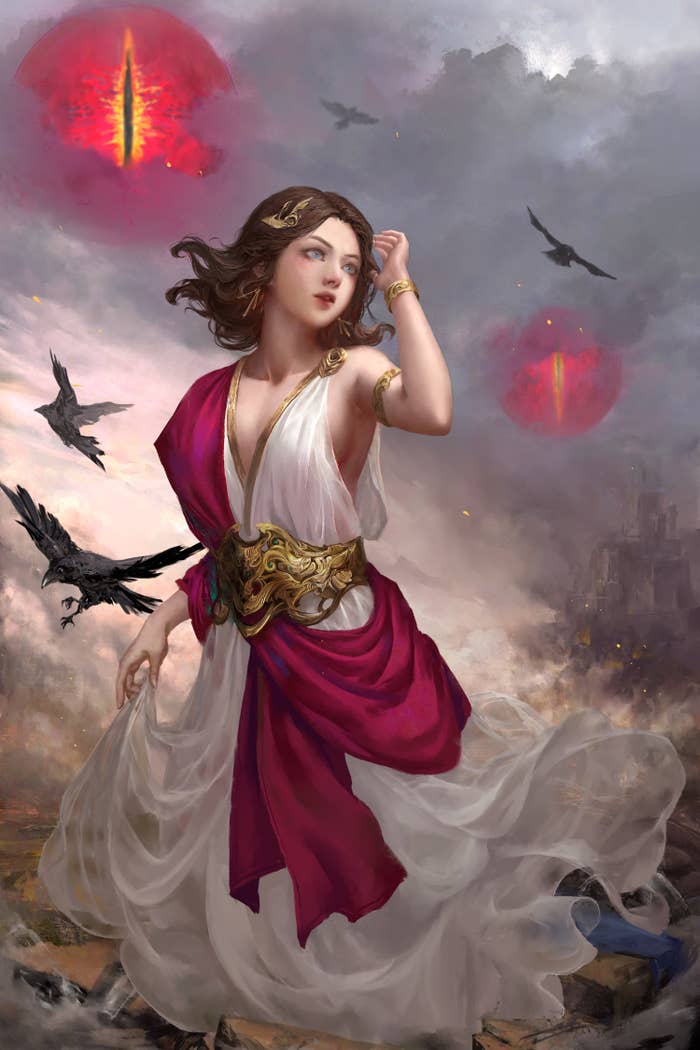 Minh Anh Nguyen Hoang, 30, is the lead artist at the three-year-old Kart Studio, which is based in Vietnam. Hoang, who creates art using the name Ben Moran, learned to draw properly in 2019, after finishing a degree in economics.
"Drawing was just my hobby when I was a child," Moran said in conversation conducted via email because they felt less confident in their spoken English. "I started getting serious about painting when I realized I could be good at it. The artists that mainly inspire me are Ruan Jia, Huang Guangjian, and Piotr Jabłoński" — all contemporary fantasy illustrators.
Moran is now at the center of a Reddit controversy, thanks to a piece they were commissioned to produce for $500 for the cover of one of fantasy fiction author Selkie Myth's books. (Myth plans to use it for his forthcoming eleventh title, which he said is likely to be called Mandate of Heaven.) "I've ordered a lot of artwork with [Moran], because they are very, very good at what they do," said Myth, who is 31 and lives in Nebraska. "They are an absolute steal for that quality and commercial use."
In late July, Myth contacted Moran via email asking them to produce the work that would prove so contentious. The final piece, chosen from four options, was produced by Sept. 7 and modified by Moran to Myth's specifications; the cover design was done by mid-October. "It takes me a month to fix and complete it," said Moran.

In late December, Moran, an infrequent Reddit user, decided they wanted to do some self-promotion. So they posted the close-to-final design of the piece, titled A muse in Warzone, to r/Art, a subreddit with 22 million members. They were quickly banned by the subreddit moderators on suspicion of using AI-generated art, which is against r/Art's rules.

When Moran contacted the moderators to explain that they had not used AI, sending them a link to their portfolio, they were blown off. "I don't believe you," a mod wrote in a message Moran posted to Twitter. They went on to say that even if Moran had painted it, it's "so obviously an AI-prompted design that it doesn't matter." The moderator signed off the message with, "Sorry, it's the way of the world." They then muted Moran, preventing them from making their case further.
The moderators of r/Art did not respond to a message from BuzzFeed News seeking comment on why Moran was banned and why they didn't give Moran the chance to prove their work was not AI-generated.

Myth, who runs his own mid-sized subreddit focused on Magic: The Gathering, believes that the mod was being a "jerk," but also operating in a difficult environment, where AI-generated art is swamping public spaces and drowning out human-made work.

"I don't think the art is too good to be true so much as [Moran] draws in a popular style," said Myth. Moran's piece is one that AI could generate passably — but it didn't. And Moran has receipts, including layered PhotoShop files, which AI couldn't create, and iterative designs.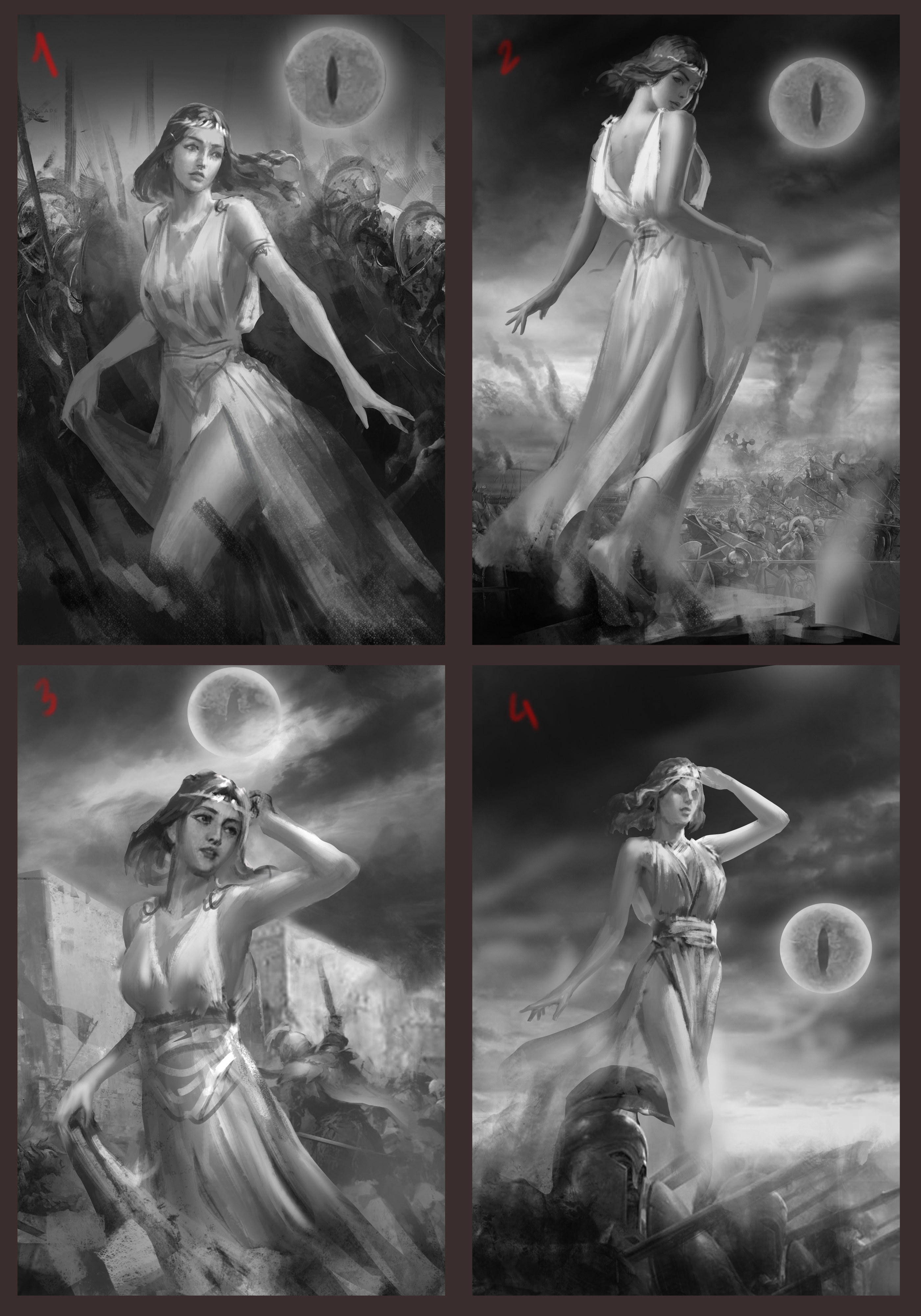 Moran said their interaction with the mods caused mixed emotions. On the one hand, they said, "I was happy because, honestly, the AI is so powerful, those artworks are incredible. Like me, AI art is learning from the best, but better and faster. Being compared with AI art means my work is kinda good."

On the other hand, Moran also felt a sting: After all, they had spent more than 100 hours working on the piece with Myth. "I want to show my hard work to the community," they said. "And [it] being accused of being an AI artwork is just like telling me that I'm a random guy and all of my job is just typing some words to have a painting in one or two hours."
A number of other subreddits covered the controversy, and users rallied around Moran. "The level of mod abuse is absolutely shocking," one redditor wrote. "It's not just that the artist was wrongly banned. It's that when they appealed, the mod doubled down, called them a liar and insulted their art." For a short time the mods of r/Art made the subreddit private, claiming they were being "brigaded," or attacked by other subreddits.

Moran remains suspended from r/Art for now, and the controversy continues to roil. There is a "really simple" solution, Myth said. "Unbanning him, saying what [they] did was wrong, and maybe even making a post saying, 'Oops, we made a mistake' would fix things so fast and get people saying, 'OK, you know, they made a reasonable mistake.'"

Why the mods aren't doing that is beyond Myth's comprehension — not least because it's making things worse. "What's getting a lot of people riled up is the sheer stubbornness and asshattery going on," he said.
As for what Moran wants to happen, it is, by their own admission, "not much." "I just want to have permission to post my art like all of the people in that subreddit," they said. "I don't need any apology from them. I just want to protect my right to be a human artist. That's all."