NYPD Arrests 100+ At "Occupy Wall Street" Protests
On Sunday, hundreds of NYPD officers swarmed on Union Square, arresting protesters. Reports of police using tear gas have spread through Twitter. While the NYPD maintains that they neither own nor use tear gas, some have stepped forward to confirm that they were pepper-sprayed. In at least one video, a man is violently tackled for simply talking to an officer.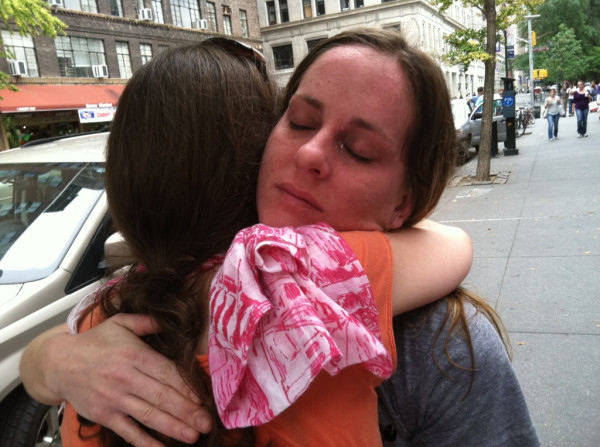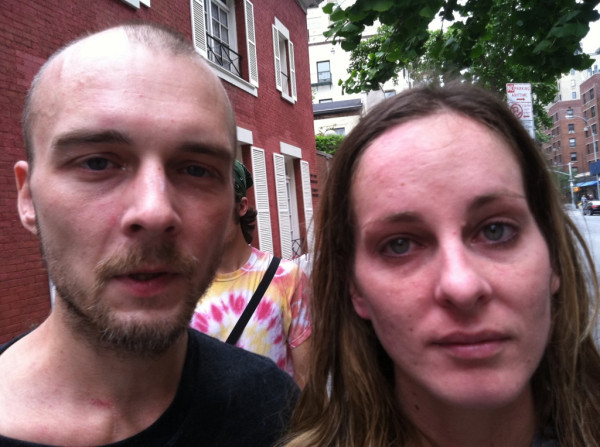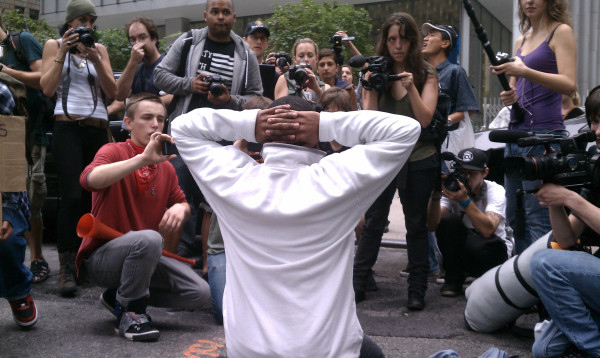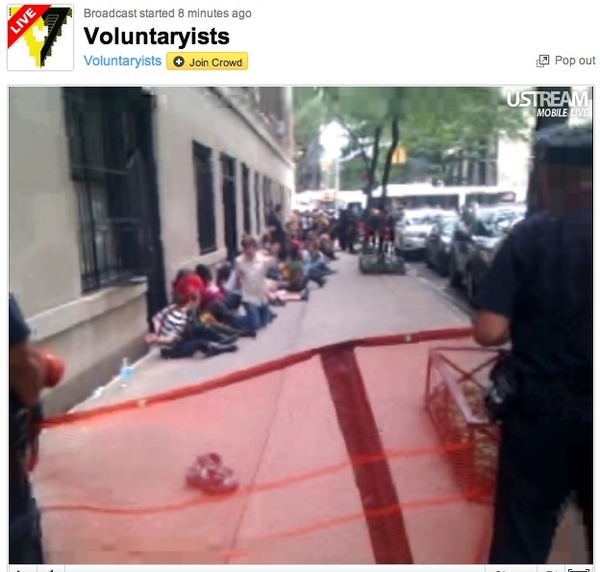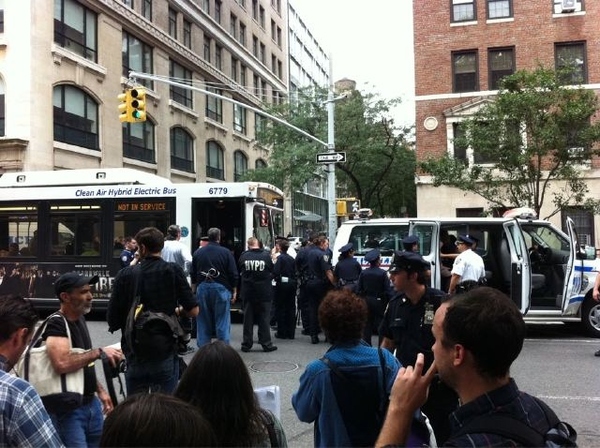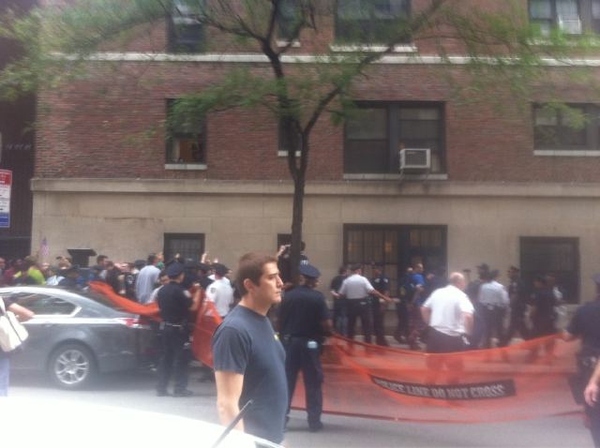 View The Live Video Feed Now!
Update: Following the arrest at Union Square, protesters returned to Zuccotti Park / Liberty Square. The Livestream is reporting that more police are arriving on the scene with the same crowd control nets used in the last mass arrest.