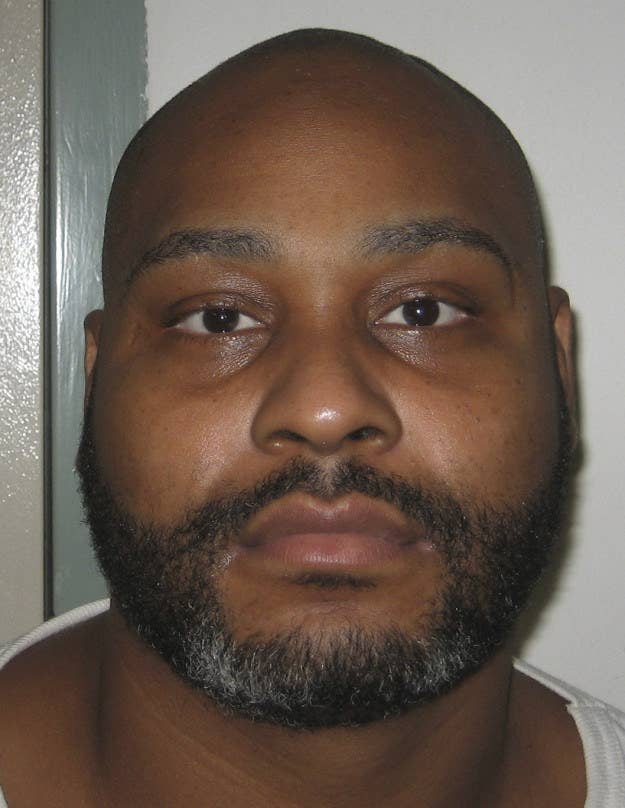 After another abnormally long execution using the controversial sedative midazolam — this one taking place in Virginia — the deceased inmate's attorneys are calling for an independent inquiry.
Late Wednesday, Virginia executed Ricky Gray for the 2006 murders of Bryan and Kathryn Harvey and their two daughters, 9-year-old Stella and 4-year-old Ruby.
Executioners took more than 30 minutes behind closed curtains to set IV lines in Gray.
"This is far longer than typical, and VDOC has been able to provide no plausible explanation for failure to insert the IV for such a delayed period of time," attorneys Rob Lee and Elizabeth Peiffer said in a statement. They added that Gray had no history of intravenous drug use.
Problems with IV access are not uncommon in executions. In 2014, Oklahoma officials misplaced an IV, resulting in a badly botched execution that lasted for 45 minutes with the inmate writhing on the gurney. Last year, BuzzFeed News examined Georgia's internal lethal injection timelines and found that executioners struggled to set IV lines — struggling for nearly an hour before one execution.
Once they were able to set the IV line, executioners started the lethal injection. After the inmate is injected with the sedative, the department of corrections pinches him to see if he responds to pain. If the inmate is awake or capable of feeling pain, the next two drugs, a paralytic and a drug that stops the heart, would be incredibly painful.
"Mr. Gray was observed turning his head from side to side a minute or more after the VDOC's 'pinch test,'" the attorneys said.

They said it could indicate he was reacting to suffocating, or it could show "that he was roused to consciousness by the introduction of a 'noxious stimuli.'"
"If Mr. Gray were conscious during the administration of either of the second two drugs, he would have suffered excruciating pain," they noted.
In a statement, Virginia Department of Corrections spokesperson Lisa Kinney said that the execution "was carried out in accordance with" the protocol, and that the "time needed to find a vein for IV insertion varies from person to person."
"Contrary to statements made to media by Mr. Gray's attorneys, Mr. Gray did not respond to the noxious stimuli test," Kinney said.

The ACLU weighed in to back the questions raised by Gray's attorneys, with a Virginia ACLU official saying on Thursday that the known facts "certainly suggest that something unusual happened" with Gray's execution.
"The ACLU of Virginia opposes the death penalty and seeks an end to its practice in Virginia," ACLU of Virginia Executive Director Claire Guthrie Gastañaga said in a statement. "Until that happens, however, the Commonwealth must, at a minimum, be fully accountable for the manner in which executions are done. The culture of secrecy must end."
Virginia is the first state known to have used a compounded version of midazolam. Unlike manufactured drugs, compounded drugs are regulated largely by the states and have a significantly higher failure rate.
Other states have relied on a manufactured version of the drug and have met with similar complications. Last month, Alabama's execution of Ronald Smith took more than 30 minutes with him heaving and coughing for about 13 minutes, according to two press witnesses. An Associated Press witness noted Smith "clenched his fists and raised his head during the early part of the procedure."
In Alabama's previous attempt using midazolam, one of the inmate's eyes were open during the procedure.
In recent months, two death penalty states — Arizona and Florida — removed midazolam from their execution protocols. Arizona has also agreed to never use the drug again.