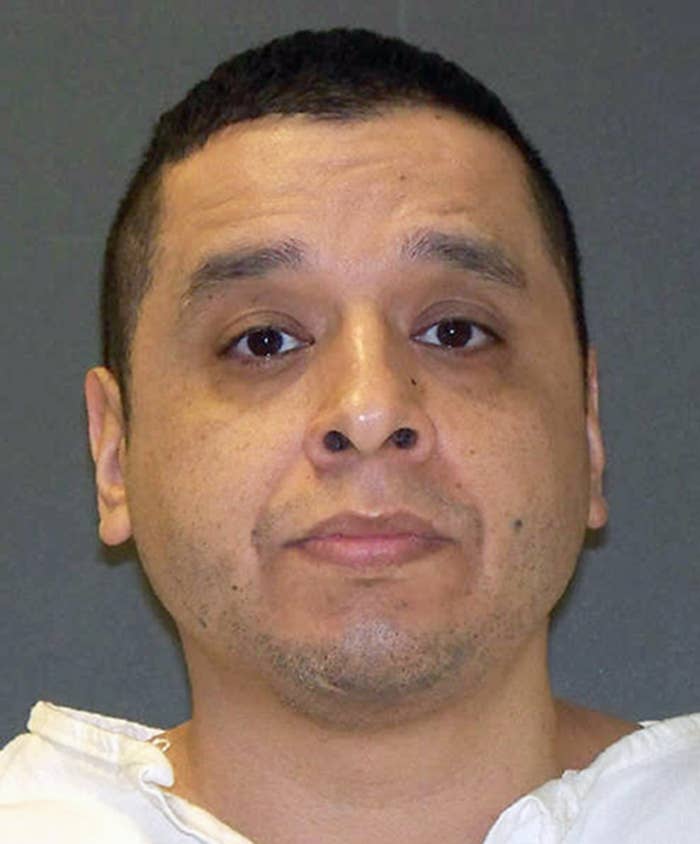 The US Supreme Court declined Tuesday to halt the execution of Texas inmate Joseph Garcia, who had argued that new information about the drugs used in the state's lethal injections made it likely his death would be extremely painful.
BuzzFeed News revealed last week that Greenpark Compounding Pharmacy, in Houston, has been one of the suppliers of Texas's execution drugs, and has repeatedly been cited by federal and state regulators. The pharmacy's license was on probation for two years after it accidentally compounded the wrong drug for three children, sending one to the hospital. In late October, the Food and Drug Administration (FDA) wrote to Greenpark, warning it that "serious deficiencies" in its practices "put patients at risk."
Garcia sued the Texas Department of Criminal Justice on Friday evening, but lower courts denied his request to halt the execution, ruling that the pain Garcia could feel was a "hypothetical risk" — and that he was not entitled to a pain-free execution. Under Supreme Court precedent, inmates not only have to argue that a method of execution would put them through extreme pain, they must also suggest a better way to be killed.

In their last minutes of life, 5 of the 11 people Texas put to death in 2018 indicated that they felt burning as the execution drug entered their bloodstream.
Garcia "does not challenge the method of execution," his attorneys wrote to the Supreme Court. He just wanted to prevent the state "from using a drug sourced from Greenpark because of its documented poor safety record."
Texas responded with a variety of legal arguments: that Garcia did not raise the issue early enough, that relying on the BuzzFeed News investigation amounted to "hearsay" and "speculation," and that some risk of pain is inherent in executions.
"Assuming that statements made by a group of highly antisocial murderers were reliable, and accepting a highly speculative causal link between the compounding process and these complaints, Garcia does not prove that this temporary discomfort is constitutionally intolerable," Texas Attorney General Ken Paxton's office wrote. "Indeed, executions need not be pain free."
Lower courts sided with the government, and on Tuesday night, the Supreme Court declined to step in, allowing Garcia's execution to move forward.
Read Garcia's cert petition:
Read the state's response: