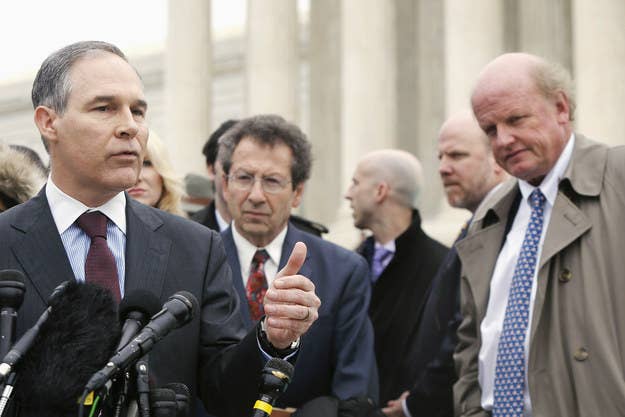 Oklahoma Attorney General Scott Pruitt's office admits that it had provided inaccurate information to the Supreme Court in a death penalty case before the justices.
The admission comes 13 days after BuzzFeed News first asked Pruitt's office for comment on the issue.
In a statement, spokesperson Aaron Cooper says it was an "inadvertent" error.

Cooper told BuzzFeed News in a follow-up email that the correct citation should be the district court's ruling, in which the judge found testimony from a former Corrections employee convincing that the previous supplier dropped out "because of pressure in the litigation."
But an attorney representing death row inmates in the suit says the error is much more than a clerical one.
"This is not a citation error," Dale Baich said in a statement to BuzzFeed News. "Oklahoma represented in its brief that its supplier came under pressure and sent a letter to Oklahoma Department of Corrections declining to provide more of the drug. If there is a letter which shows that, the state should now provide that letter."
"We pointed this out in papers we filed in the district court last year and in the Supreme Court last month," he said. "If it was a clerical error, the state should have fixed it when we pointed it out."
As of late Wednesday, the U.S. Supreme Court docket showed no additional filings that would correct the error. Additionally, Baich said he has received no notice that Oklahoma has attempted to do so.
A key part of Oklahoma's argument is that the state had to resort to using the controversial drug midazolam after anti-death penalty advocates forced their hands.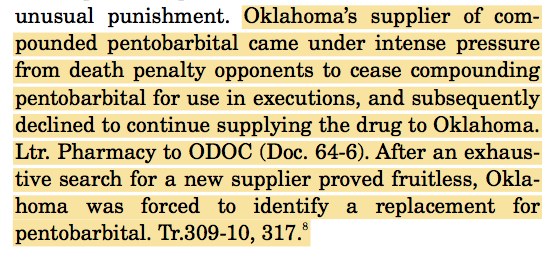 As proof, Oklahoma showed the court a heavily redacted letter that they claimed was sent to them from a pharmacy that had supplied them with pentobarbital.
But that letter was actually sent to Texas, BuzzFeed News determined, after speaking with the pharmacy and comparing the redacted document to an un-redacted version.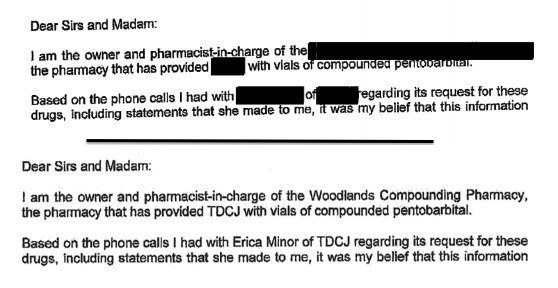 When asked why Oklahoma would redact even Texas' name in the letter, Cooper said it was because "the AG's Office is always cognizant of the dangers of disclosure."
Cooper added that it took 13 days for a response because they receive "dozens of requests each week."
Update at 6:15 p.m. May 13: The Oklahoma Attorney General's Office filed a letter with the Supreme Court on Wednesday, correcting its "inadvertent citation error."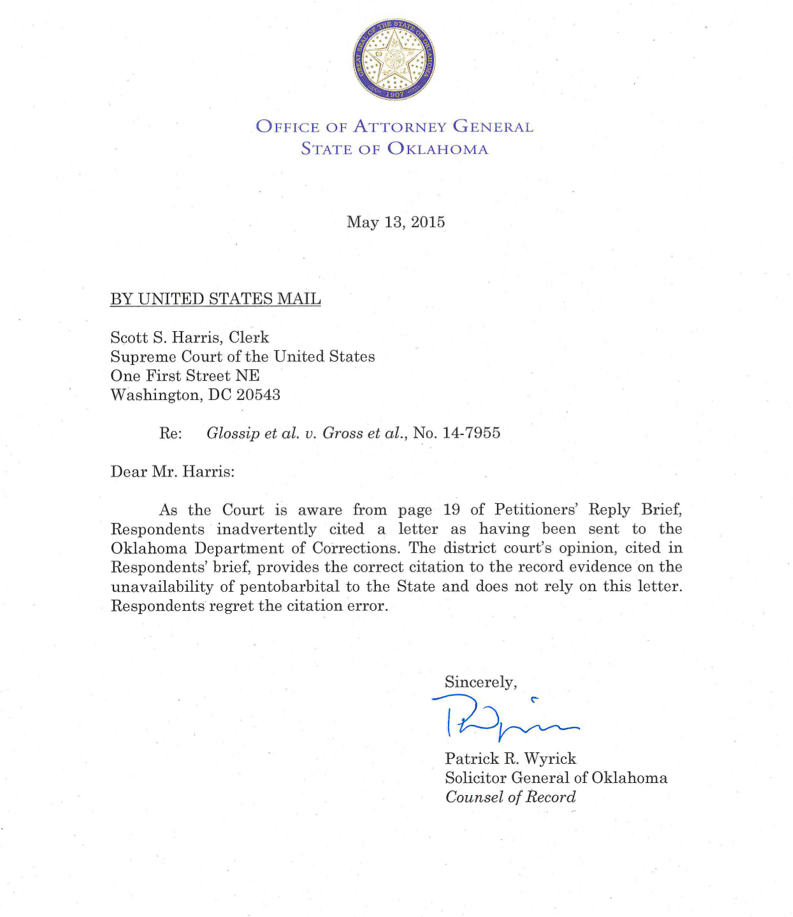 This story has been updated with comment from an attorney representing Oklahoma inmates, as well as further comment from the attorney general's office.