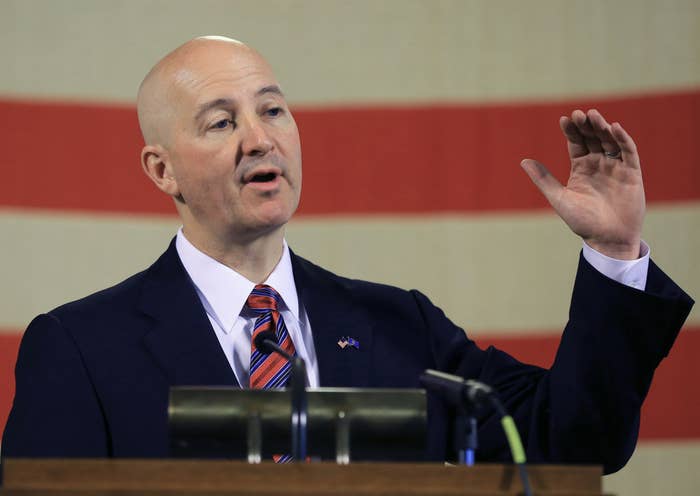 The seller behind Nebraska's illegal execution drug shipment says Nebraska isn't the only state to have bought drugs from him.
Nebraska announced in May that it had purchased drugs from HarrisPharma, a small distributor in India run by a man named Chris Harris, although Nebraska admitted that the drugs are not approved by the Food and Drug Administration (FDA).
Harris has sold execution drugs in the past, but each time the drugs have gone unused after questions were raised over the legality of the drug deal.
This time, an FDA spokesperson indicated in a statement to BuzzFeed News that the agency will seize Nebraska's shipment.
But as part of his sales pitch to Nebraska, Harris tells employees several times that other states are also buying from him, according to 140 pages of emails and invoices obtained by BuzzFeed News.

A day later, Harris approached another Corrections employee.

From then on Nebraska was hooked. Department of Correctional Services Director Scott Frakes told Harris that the the sooner they could connect, the better. A few weeks later, the two had worked up a purchase order.
Their correspondence shows Nebraska officials made little to no effort to verify that the deal complied with the law.
When he sent the invoice, Harris described the shipment as "harmless medicine," probably not the most accurate way to describe drugs intended for an execution.

At this point, it's unknown which other states purchased drugs illegally from Harris, or if it was a lie as part of his sales pitch.
When asked if the FDA would also be seizing Harris' shipments to other states, the department told BuzzFeed News that they "would stop it if it does." The Drug Enforcement Agency has said that they won't confirm or deny investigations until they are complete.
Harris turned down a request to speak to BuzzFeed News, and he would not respond when asked which other states he sold to.

The emails also show Nebraska paid Harris much more than the drug is worth. Harris charged $25 per vial of sodium thiopental — about seven times more than what the drug typically costs. In total, the state paid Harris $54,400.
Nebraska also purchased more of the drug than they could ever use, even though they wanted only a "minimum order."
Harris' minimum order was 1,000 vials — enough for Nebraska to carry out more than 300 executions. The state only has 10 inmates on death row.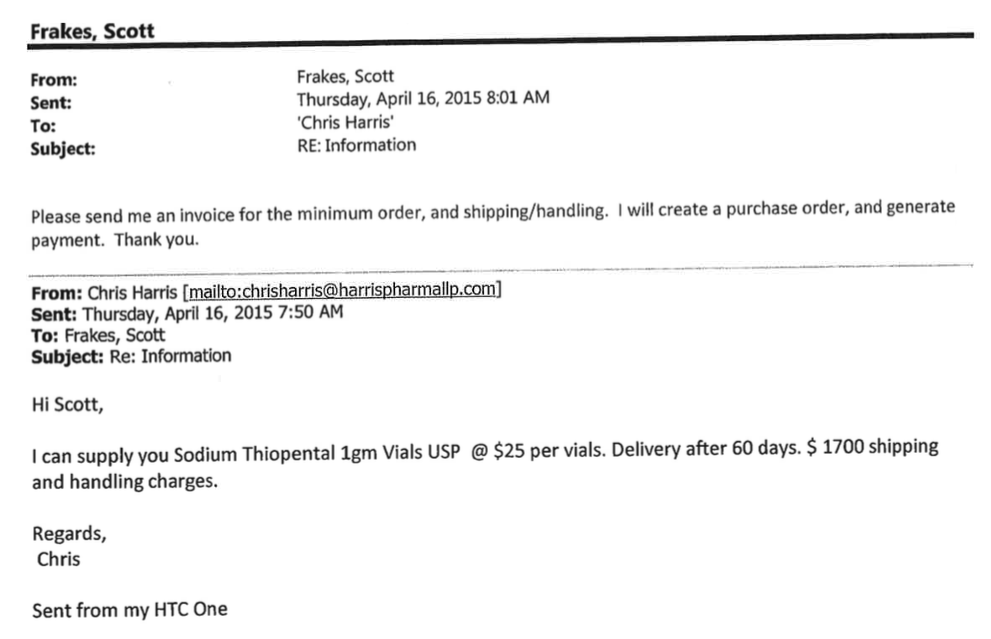 Nebraska Governor Pete Ricketts says his office is now in communication with the FDA. Despite the state repealing the death penalty, Ricketts believes he will still be able to execute the men currently on death row.