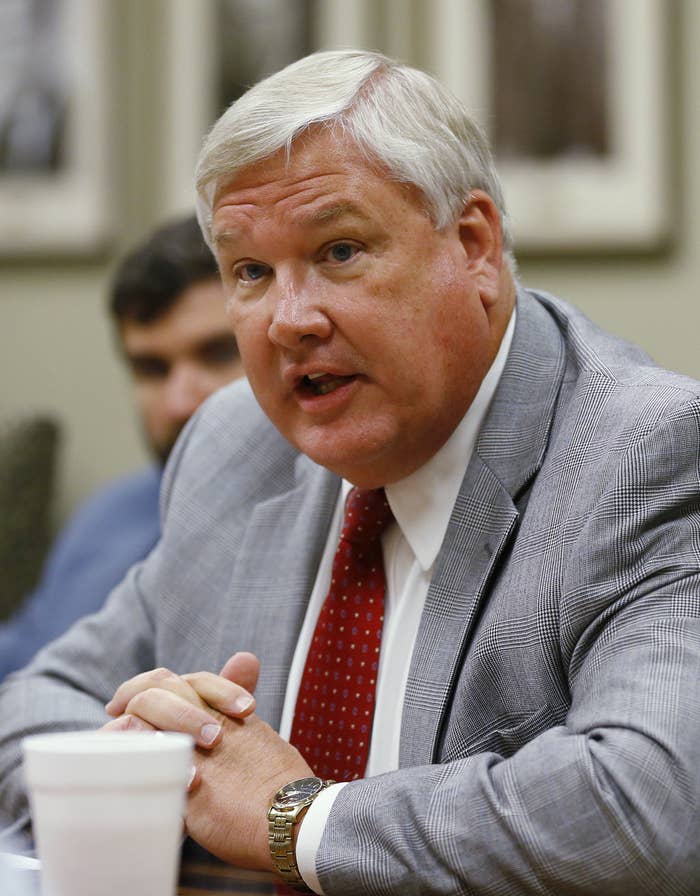 Oklahoma Gov. Mary Fallin's general counsel stepped down Thursday — the third resignation since a grand jury began investigating the state's execution practices. The announcement comes a week before the grand jury is expected to release its findings.

Steve Mullins testified before a state grand jury in October after it was revealed the state had used the wrong drug in an execution, and had obtained the wrong drug in a second scheduled execution.
"I appreciate Steve's advice, loyalty and professionalism during the time he has served as my general counsel. He has served the state and my office well. I wish him the best in his future endeavors," Fallin said.
When asked if the resignation had anything to do with the grand jury, spokesperson Michael McNutt said "Not to my knowledge."
Warden Anita Trammell announced her retirement in late October — a week after testifying before the grand jury, and one month after inmate Richard Glossip's execution was called off when corrections employees realized they had the wrong drug. Documents obtained by BuzzFeed News show the last day the warden was in the office was the day Glossip was scheduled to be executed.
Corrections Director Robert Patton announced his resignation in December, weeks after a BuzzFeed News story detailed how mistakes made under his watch in Oklahoma mirrored mistakes made during his tenure in Arizona.