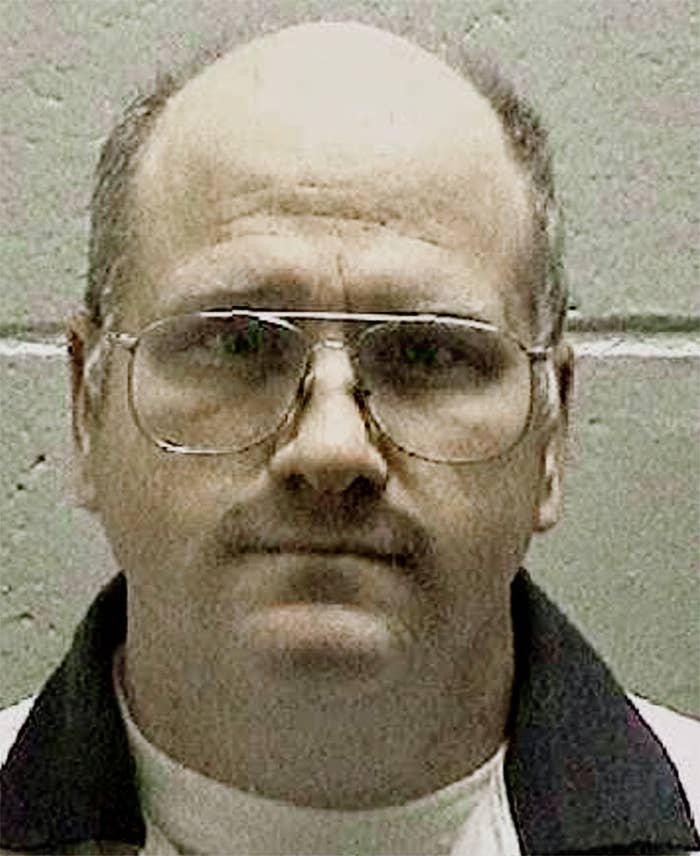 Georgia executed Travis Hittson Wednesday evening for the 1992 murder a fellow Navy sailor.
The U.S. Supreme Court denied Hittson's request for a stay of execution at a little past 7 p.m. Wednesday.
Hittson, 45, was stationed with Edward Vollmer and Conway Utterbeck in Pensacola, Florida in 1992. According to court filings, Hittson and the two other men went to Warner Robbins, Georgia while Vollmer's parents were out of town.
Vollmer and Hittson went out to several bars one night, leaving Utterbeck at the house. While they returned, Vollmer, Hittson's supervisor, told Hittson that Utterbeck planned to kill them both and they needed to "get" him first. Vollmer gave Hittson an aluminum bat, and they found Utterbeck sleeping in a recliner.
Hittson beat him with a baseball bat, and then shot him in the head.
The two cut up Utterbeck's body and buried some of his remains in Georgia and the rest in Florida. Hittson received the death penalty, and Vollmer received a life sentence. According to the Associated Press, Vollmer was denied parole in 1999 and again last year.
Hittson's attorneys argued that he was manipulated by his supervisor, and that a state psychologist should not have been allowed to testify. But Tuesday, the Georgia Board of Pardons and Paroles denied Hittson's request for clemency.
On Wednesday, the Georgia Supreme Court denied a request to stay his execution. Hittson had asked the U.S. Supreme Court to intervene, which it declined to do.
Hittson's execution was the second this year for Georgia. The stay of execution request was the first to reach the U.S. Supreme Court since the death of Justice Antonin Scalia.
The state's past two executions have been marked by struggles with inserting the IV. The last two executions took roughly an hour each. In an execution two weeks ago, executioners resorted to setting a femoral line — near the inmate's groin — to get access. The protocol says that is to be done if the IVs cannot be set in the arms.