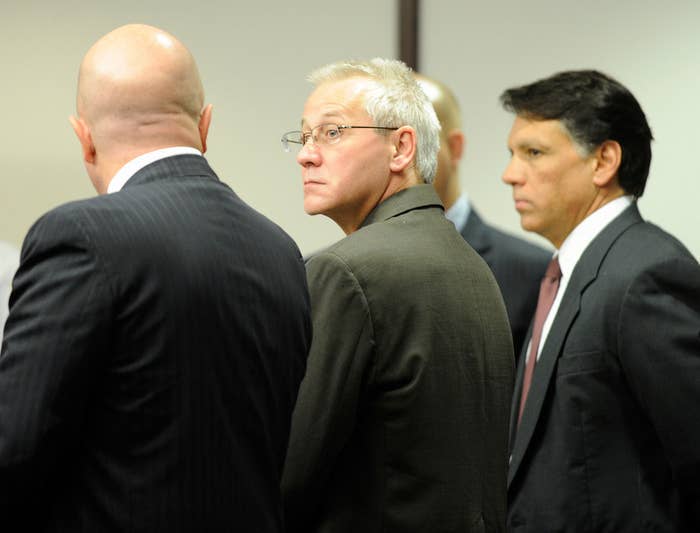 Oscar Ray Bolin, who was convicted of stabbing three young women to death in the 1980s, was executed Thursday night in Florida, marking the first U.S. execution of 2016.
Bolin was convicted in the fatal beating and stabbing of Teri Lynn Matthews in 1986 as well as the killing of two other young women in Florida: Stephanie Collins and Natalie Holley.

Hours after Bolin's execution was scheduled to begin, the U.S. Supreme Court denied his final requests for a stay. He was pronounced dead by lethal injection at 10:16 p.m.
Matthews was taken from a post office north of Tampa, according to court documents. Police later found her body on the side of the road, wrapped in a sheet imprinted with a hospital's logo. Bolin's half-brother testified that he helped Bolin move the body in to his truck after he was woken up in the middle of the night. Bolin's ex-wife was a diabetic and said the sheet matched the ones she would take home from the hospital.
Earlier in the year, Holley was taken after leaving work at a fast-food restaurant and Collins disappeared from a shopping center. All of the victims were stabbed to death.
Bolin claims he is innocent in last-minute legal challenges to his execution. He says that another inmate, who has since committed suicide, confessed to the Matthews murder and that the FBI hair analysis technique used was later discredited. But so far, the state Supreme Court and the federal district and appeals courts have denied his requests for a stay. He has also been denied clemency.
Bolin is also known for marrying a paralegal on his defense team. Bolin met Rosalie Martinez during his trial and then got married – on live TV — in 1996.
"It made kind of a mockery of the whole thing," Kathleen Reeves, Matthews' mother, told the Tampa Bay Times. "You have to put it out of your mind sometimes."
The mothers of the three victims attended many of the trials together, according to the Associated Press. Reeves says it doesn't matter that Bolin isn't facing the death penalty for all three cases since, she said, "He only dies once. He dies for all of our girls."