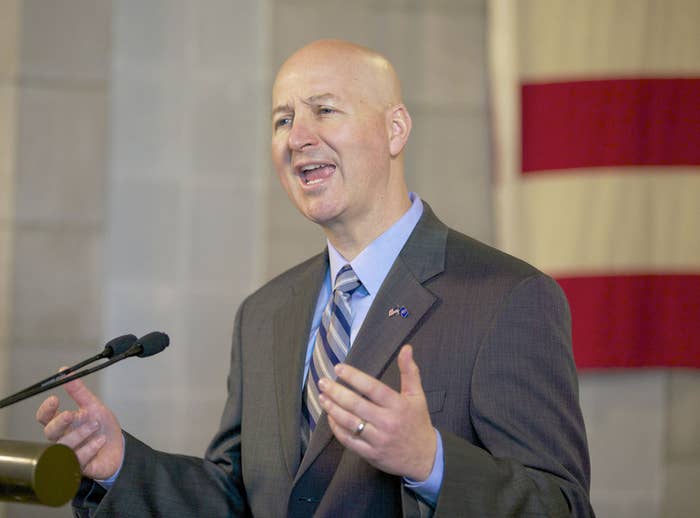 At least one other state has purchased execution drugs from a source in India attempting to sell them illegally, emails obtained by BuzzFeed News show.
The state of Nebraska purchased a massive amount of an execution drug — sodium thiopental — from HarrisPharma, a small distributor run by a man named Chris Harris. In emails with Nebraska Corrections officials, Harris claimed that the state wouldn't be the only one buying the drugs — he had "a few other states who have already ordered sodium thiopental."
The drugs Harris is selling are not approved by the Food and Drug Administration, and they would be illegal to import into the United States.
At the time, it was unclear if Harris was being honest, or exaggerating to enhance his sales pitch. But emails from the Drug Enforcement Agency to Nebraska Department of Correctional Services Director Scott Frakes make clear that there is at least one other state that purchased the overseas drugs as well.
DEA Regulator Cathy Gallagher writes she has been talking with "another state on the same issue," and adds, "You are using the same manufacturer in India."
Gallagher's emails reiterate that the drugs would be illegal to import, and that the federal government plans to detain the shipment if the sale proceeds.

It's unclear which state is being referenced in the email. The DEA did not return a request for comment. Harris has declined to speak with BuzzFeed News, saying he doesn't speak to "reporters, as they always say what is not true."
Additionally, many states that perform executions also have secrecy laws that prohibit or otherwise bar disclosure of information about the source of execution drugs.
Nebraska officials turned to Harris because they were facing the same problem that many other states are facing: The drugs are hard to obtain through reputable means. Drug manufacturers have enacted stringent safeguards to keep their drugs out of the hands of departments of corrections that would use it for lethal injections.
Nebraska also paid an exorbitant price and purchased far more drugs than it could ever use. The state legislature repealed the death penalty, but Gov. Pete Ricketts believes the state will be able to execute the 10 men currently on death row.
The state paid Harris more than $54,000 for more than 300 executions' worth of drugs. Harris said that was a "minimum order."