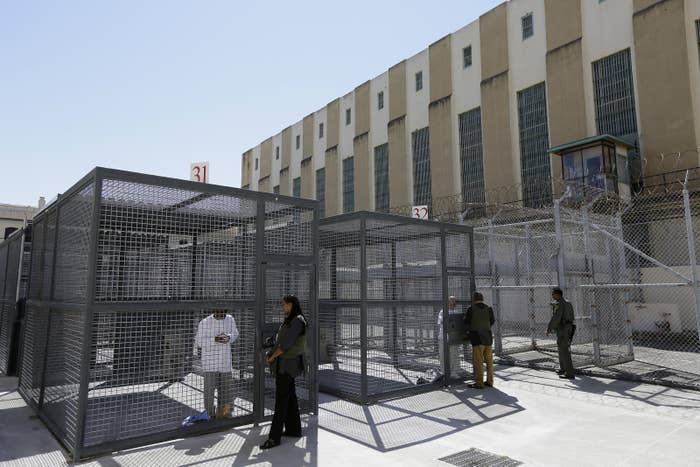 Voters in California elected to keep the state's death penalty, meaning the nation's largest death row is here to stay. More than that, though, the state voted to speed up its death penalty.
There were two death penalty propositions on the ballot in the state. One would have repealed the death penalty and replaced it with life without the possibility of parole. That proposal lost by nearly eight points.
This wasn't California's first attempt at abolishing the death penalty. Just four years ago, voters rejected a repeal by a very narrow margin. This year, the repeal effort lost by a much larger margin.
The United States had roughly 2,900 inmates on death row, and a quarter of them are in California. Although California prosecutors send inmates to death row at a high pace, the state hasn't carried out any executions in a decade.
The state has executed only 13 people since it brought back the death penalty in the '70s.
But California will now attempt to speed that process up. The proposal that passed will reduce the appeals available to death row inmates and will remove some oversight from the process of selecting execution procedures.
The effort to speed up the process ended up winning by less than two percentage points.
"Human rights, by their definition, are inalienable and cannot be voted away," Sister Helen Prejean, an advocate against the death penalty, said in a statement. "They cannot and should not be subject to the whim of the majority. And so it is perhaps fitting and inevitable that we turn to the courts, in particular the United States Supreme Court, to do the right thing."
Just this past week, the California Department of Corrections and Rehabilitation published a new lethal injection protocol allowing for one of four drugs to be used. Two of the drugs have never before been used in an execution, and one drug has no legal source in the United States. The fourth is increasingly hard for death penalty states to obtain.