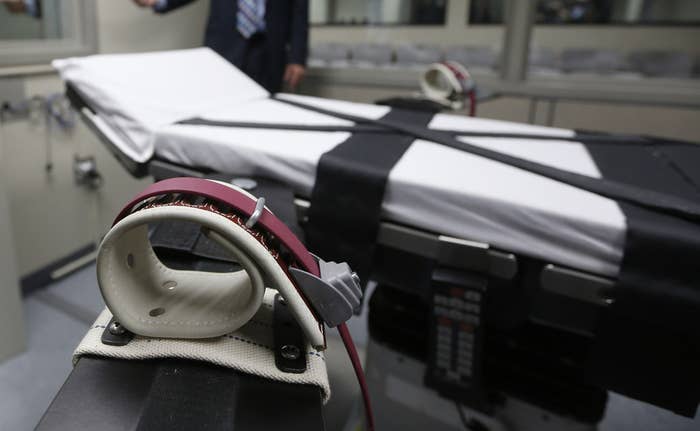 Arizona death row inmates and a coalition of First Amendment organizations are challenging the state's new execution methods, arguing they have a constitutional right to see what is actually happening when a man is put to death.
Arizona, like several other death penalty states, plans to use a three-drug protocol. The first drug intends to sedate the inmate, the second intends to paralyze the inmate, and the third drug kills. The third drug could cause extreme pain if the inmate were not properly sedated.
The inmates and the press coalition argue that the second drug — the paralytic — has no legitimate purpose, and only serves to obstruct the ability to notice any pain the inmate may be feeling.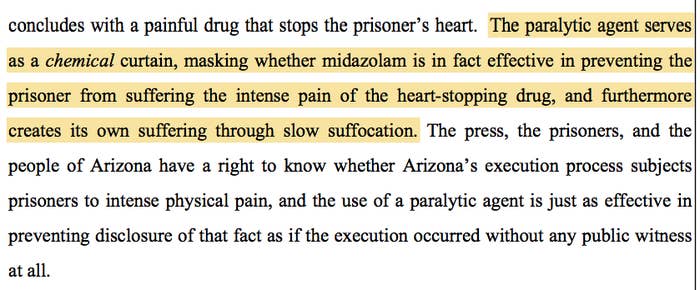 But last week, Arizona Attorney General Mark Brnovich's office responded that the inmates have no First Amendment right "to die in what they speculate will be pain and distress, as long as people can watch."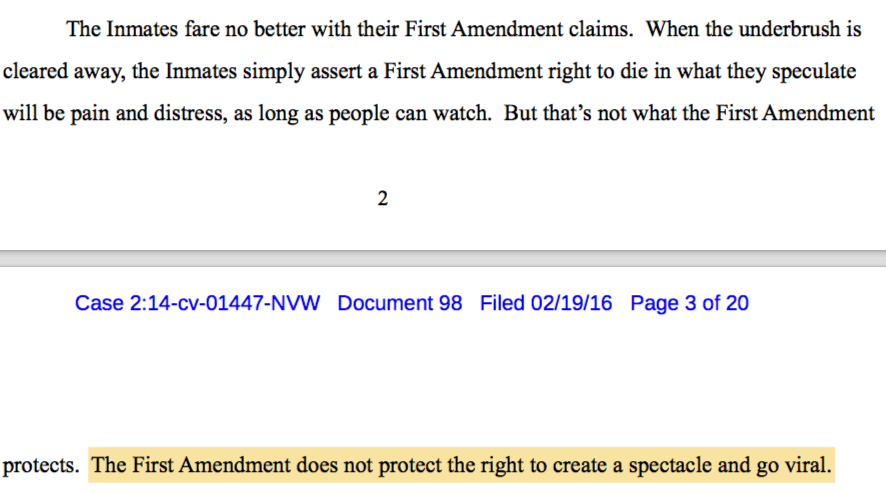 The state accused the inmates of trying to turn an execution into "a spectacle with the objective of swaying public opinion and ultimately abolishing the death penalty."

Arizona also argues the inmates don't meet the requirements for an Eighth Amendment challenge from two prior U.S. Supreme Court cases. Those two challenges involved protocols that also used a paralytic.
Attorney David Weinzweig, who wrote the response for the state, blamed opponents of the death penalty for changes to its drug protocols.


But that's not an accurate description for how the state landed on its current, three-drug protocol. Arizona was forced to abandon its previous two-drug protocol after the state took nearly two hours to kill an inmate in 2014. Press witnesses reported that he was "gulp[ing] like a fish on land."
That execution took so long that U.S. District Judge Neil Wake had enough time to have an emergency conference call with the state and the inmate's attorney, discussing whether or not the execution should be called off. It was the longest lethal injection in history.
In spite of this, Weinzweig insists the execution was not botched.