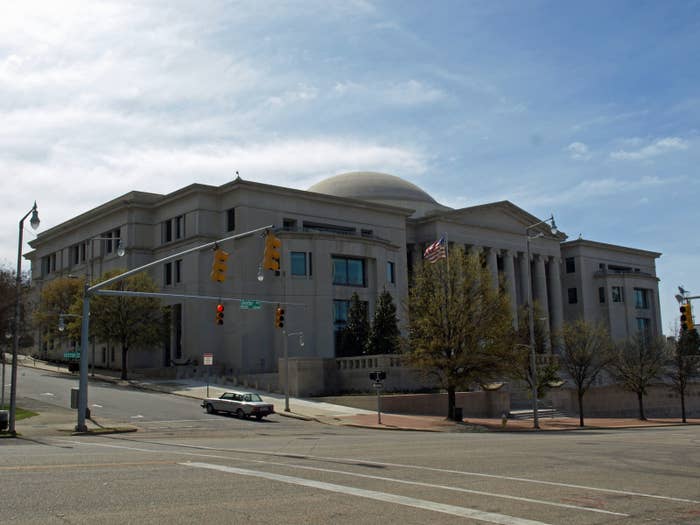 Alabama's Supreme Court unanimously upheld the state's death penalty sentencing scheme on Friday, nine months after the U.S. Supreme Court struck down a similar system in Florida.
In January, the high court ruled in Hurst v. Florida that the state's sentencing law was unconstitutional because it relied on "a judge's factfinding" and not "a jury's verdict" to sentence a person to death.
On Friday, the eight sitting judges of the Alabama Supreme Court said its law was sufficiently different, that it remains constitutional — addressing the issue in a challenge brought by Jerry Bohannon, convicted of murder in 2011.
"[B]ecause in Alabama a jury, not the judge, determines by a unanimous verdict the critical finding that an aggravating circumstance exists beyond a reasonable doubt to make a defendant death-eligible, Alabama's capital-sentencing scheme does not violate the Sixth Amendment," Justice Lyn Stuart wrote for the court wrote.
"Moreover, Hurst does not address the process of weighing the aggravating and mitigating circumstances or suggest that the jury must conduct the weighing process to satisfy the Sixth Amendment."

Six of the remaining seven justices on the court (Chief Justice Roy Moore has been suspended from office) joined Stuart's ruling. The final justice, Justice Glenn Murdock, agreed with the result of the case — affirming Bohannon's death sentence — but did not join in Stuart's opinion.
Last month, the Delaware Supreme Court ruled that its death penalty law was unconstitutional, citing Hurst.
This is a developing news story. Please check back at BuzzFeed News for more.