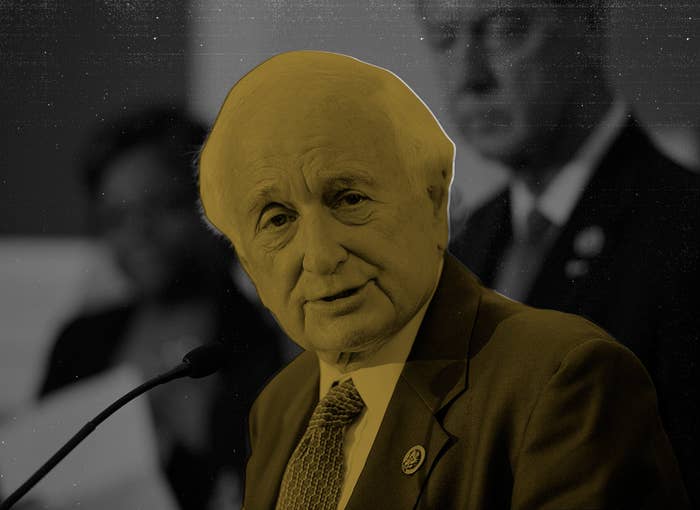 A leading House Democrat called for a complete review of US trade policy, as well as a freeze on any new trade deals, denouncing the private legal system created by those deals as "filled with abuse."
The system, a sort of global super court known as investor-state dispute settlement, or ISDS, was recently the subject of a major BuzzFeed News investigation. Overseen by private arbitrators, ISDS empowers businesses to sue countries for hundreds of millions or even billions of dollars. Enshrined in a network of treaties spanning the globe, it is one of the most controversial parts of the Trans-Pacific Partnership, the sprawling international trade pact that has become a prominent issue in the US presidential campaign.
Rep. Sander Levin, ranking member of the powerful Ways and Means Committee, which oversees trade, told BuzzFeed News it is clear that businesses and executives have abused their special access to this legal system at the expense of the countries where they operate. Referring to the recent investigation, he said: "I think your series describes a use way beyond the original contemplation. It showed how the train got off the tracks dramatically."
Levin pointed to two findings of the BuzzFeed News investigation he found particularly troubling: that companies have used ISDS threats to gut public-interest laws and that executives convicted of crimes have used ISDS to avoid punishment. BuzzFeed News uncovered cases in which mining companies had used ISDS to get out of having to follow an Indonesian environmental law and an executive convicted of corruption in Egypt used ISDS to get his prison sentence erased.
"Your articles really highlight the need for a structure of trade where there's a real look at fairness and the real impact on the lives of people," Levin said. He vowed not to vote for any agreement containing ISDS as it currently exists and said he was unsure whether any reforms could fix it.
Others in Congress have similar concerns. Twelve senators—including Sherrod Brown, Bernie Sanders, and Elizabeth Warren—recently urged President Obama to remove ISDS from the Pacific trade deal, citing the BuzzFeed News investigation.
Supporters of ISDS say it merely ensures basic standards of fair treatment for businesses operating abroad. The system originally was conceived in the late 1950s as a neutral forum where companies could seek justice if a foreign government seized their property or blatantly discriminated against them. But in the past two decades, it has greatly expanded. Many cases now involve businesses attacking democratic governments for enacting policies that affect profits.
The Office of the US Trade Representative, the chief negotiator of trade deals, has said the Trans-Pacific Partnership contains safeguards designed to prevent corporate abuses. But Levin called the changes "very, very inadequate."
Obama has made ratification of the agreement by Congress a top priority for his final days in office. But before the deal gets a vote in the full House, it would have to go through the Ways and Means Committee, and Levin said he will fight to stop the agreement there. "I'm opposed," Levin said of the trade deal, "and I'll do everything I can to prevent it."
Numerous other treaties containing ISDS are already in place, and the government is negotiating more, including an even larger trade deal with European Union nations and an agreement with China.
That's why the government needs to stop concluding new deals and the next president should undertake a "comprehensive fresh look" at US trade policy, Levin said. That should include a review of the agreements the US already has signed and changes to the framework the government uses as a basis for negotiating treaties, a State Department initiative known as the Model Bilateral Investment Treaty program.
The US also has been a key booster around the world of treaties containing ISDS, so it must lead the way in the broader efforts to address the system's harmful effects, Levin said.
Until now, he said, the US has simply assumed that globalization is progress without fully assessing its downsides. "ISDS is a supreme example," he said.