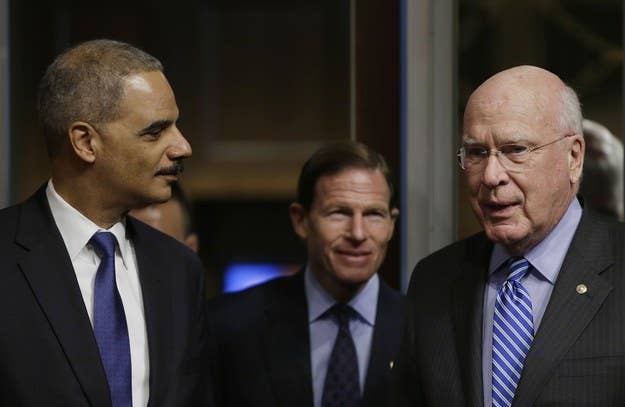 In a blistering letter sent Tuesday, Senate Judiciary Committee Chairman Patrick Leahy called on Attorney General Eric Holder to condemn federal law enforcement agents' impersonation of real people on Facebook.
Leahy cited a case, disclosed by BuzzFeed News two weeks ago, in which a Drug Enforcement Administration agent posed as an upstate New York woman without her knowledge. He created a fake Facebook page using her real name, posted racy photos of her and an image of her young son that he found on her seized cell phone, and used the Facebook page to communicate with suspected criminals.
Calling the agent's actions "appalling," "unethical," and "potentially dangerous," Leahy wrote: "This extraordinary tactic placed this woman and her family at risk, and I expect the Justice Department to reconsider the use of such techniques."
Leahy's rebuke comes just days after Facebook sent a similarly critical letter to the head of the DEA, demanding that the agency stop using bogus profiles. "We regard the DEA's conduct to be a knowing and serious breach of Facebook's terms and policies," the social media site's chief security officer, Joe Sullivan, wrote.
After BuzzFeed News revealed that the Facebook profile actually was created by the DEA agent, Facebook removed the profile, and the Justice Department began its own review. A spokesman for the department did not immediately respond to a request for comment Tuesday, but said in a previous statement, "That review is ongoing, but to our knowledge, this is not a widespread practice among our federal law enforcement agencies."
The creation of the fake online profile by DEA agent Timothy Sinnigen came to light because the woman he impersonated, Sondra Arquiett, is suing him and the government in federal district court in New York, saying the bogus account violated her privacy and placed her in danger.
Law enforcement officers had arrested Arquiett in 2010, accusing her of being part of a drug ring. But evidence emerged that she was a bit player. She accepted responsibility and pled guilty, and a judge sentenced her to probation, which she has completed.
But while she was awaiting trial, Sinnigen created a Facebook page using her real name, which was then Sondra Prince. He posted photos from her phone, including one of her posing, legs spread, on the hood of a BMW and another of her with her son and niece, who were young children.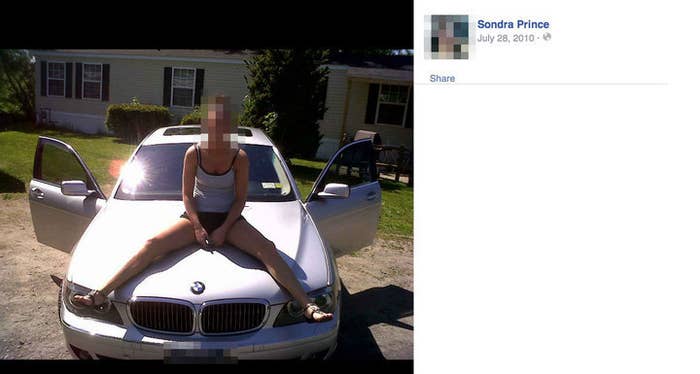 Justice Department lawyers defended the practice in a court filing: "Defendants admit that Plaintiff did not give express permission for the use of photographs contained on her phone on an undercover Facebook page, but state the Plaintiff implicitly consented by granting access to the information stored in her cell phone and by consenting to the use of that information to aid in an ongoing criminal investigations [sic]."
Leahy panned this argument, writing: "This level of consent should in no way be viewed as permission for Federal agents to use the contents of her cell phone to publicly interact with suspected criminals under her name. This exploitation put her and the minor children in her photographs at risk without their knowledge."
Leahy concluded, "I hope the Justice Department will agree that creating an online profile using an unsuspecting person's identity to communicate with criminals is unethical, potentially dangerous, and should not be condoned by our nation's law enforcement agencies."