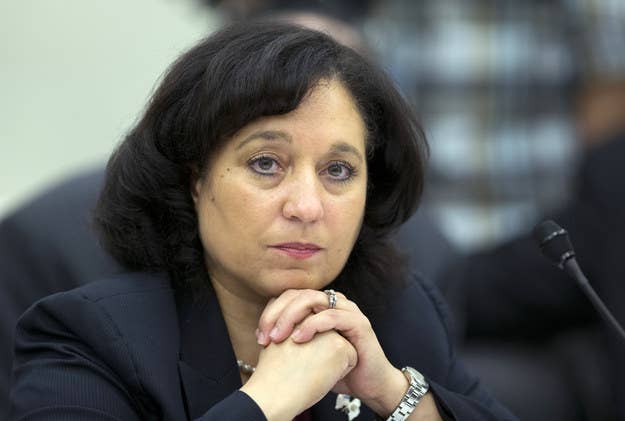 Facebook has bluntly told the U.S. Drug Enforcement Administration to stop using phony accounts and posing as real people in its investigations.
The company's rebuke, delivered Friday in a sharply critical letter to the law enforcement agency, comes after BuzzFeed News disclosed that a DEA agent had created a bogus Facebook account, impersonated an upstate New York woman, and posted racy photos of her and an image of her young son from her seized cell phone — all without her knowledge. The agent used the account to contact suspected criminals.
Lawyers from the U.S. Department of Justice have defended the agent's actions in court filings. But Facebook strongly disagreed.
"We regard the DEA's conduct to be a knowing and serious breach of Facebook's terms and policies," the social media site's chief security officer, Joe Sullivan, wrote in the letter to DEA Administrator Michele Leonhart. He also said the company is "deeply troubled" by the agency's legal position.
Facebook removed the fake profile after BuzzFeed News revealed that it had been created by the agent, and a Justice Department spokesman responded to the story by saying, "The incident at issue in this case is under review by Justice Department officials."
In a statement about Facebook's letter, the spokesman said, "That review is ongoing, but to our knowledge, this is not a widespread practice among our federal law enforcement agencies." The Associated Press first reported on the letter.
The actions by the DEA agent, Timothy Sinnigen, came to light because the woman he impersonated, Sondra Arquiett, is suing him and the government in federal court, saying the bogus profile violated her privacy and placed her in danger.
Law enforcement officers had arrested Arquiett in 2010, accusing her of being part of a drug ring. But evidence emerged that she was a bit player. She accepted responsibility and pled guilty, and a judge sentenced her to probation, which she has completed.
But while she was awaiting trial, Sinnigen created a Facebook page using her real name, which was then Sondra Prince. He posted photos from her phone, including one of her posing, legs spread, on the hood of a BMW and another of her with her son and niece, who were young children.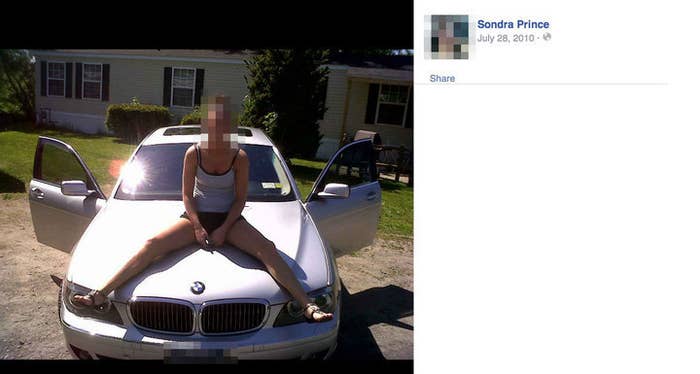 When BuzzFeed News disclosed the profile's existence, it was still viewable by anyone with a Facebook account.
In a court filing, a U.S. Attorney stated that Sinnigen sent a friend request to a fugitive, accepted other friend requests, and used the account "for a legitimate law enforcement purpose."
The government offered a defense of Sinnigen's actions in a court document: "Defendants admit that Plaintiff did not give express permission for the use of photographs contained on her phone on an undercover Facebook page, but state the Plaintiff implicitly consented by granting access to the information stored in her cell phone and by consenting to the use of that information to aid in an ongoing criminal investigations [sic]."
Facebook's letter addresses this claim, saying, "Facebook is deeply troubled by the DEA's claims and legal position." Facebook's Sullivan wrote that "our terms and Community Standards — which the DEA agent had to acknowledge and agree to when registering for a Facebook account — expressly prohibit the creation and use of fake accounts." He added, "Facebook has long made clear that law enforcement authorities are subject to these policies."