With Miami-Dade Ruling, Marriage Equality Comes To Florida
The rest of the state gets marriage equality on Jan. 6, but, following a state judge's ruling on Monday, same-sex couples are marrying in Miami-Dade County.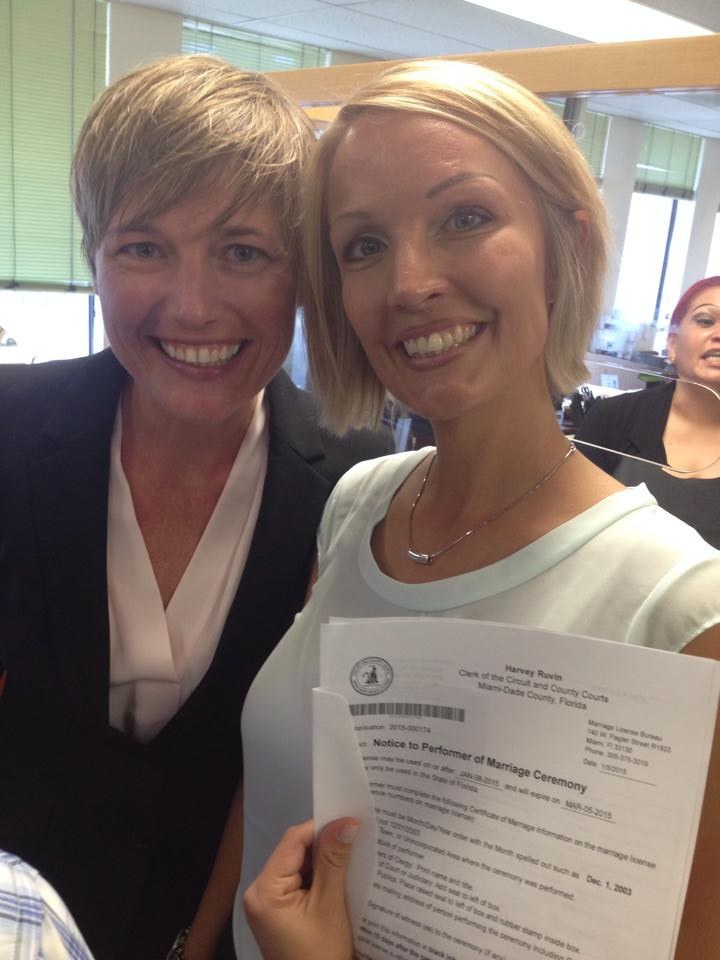 WASHINGTON — Following a hearing on Monday morning, same-sex couples were allowed to begin marrying in Florida's Miami-Dade County — a little more than 12 hours before marriage equality begins in the rest of the state.
Although a federal court injunction goes into effect on Tuesday, which will lead to clerks throughout the state allowing same-sex couples to marry in Florida, Miami-Dade Circuit Judge Sarah Zabel ended the stay in a state court marriage case that only addresses marriage licenses in the county.
"OK, I'm lifting the stay," Zabel said at the conclusion of arguments on the issue this morning. The judge went on to perform the first marriage of a same-sex couple to take place in Florida, as she performed the ceremony for two of the plaintiffs in the case, Cathy Pareto and Karla Arguello.
As the Miami Herald reported, "Clerk of Courts Harvey Ruvin said same-sex marriages would begin at 2 p.m. Same-sex marriages performed out of state will also be recognized in Miami-Dade, effective immediately."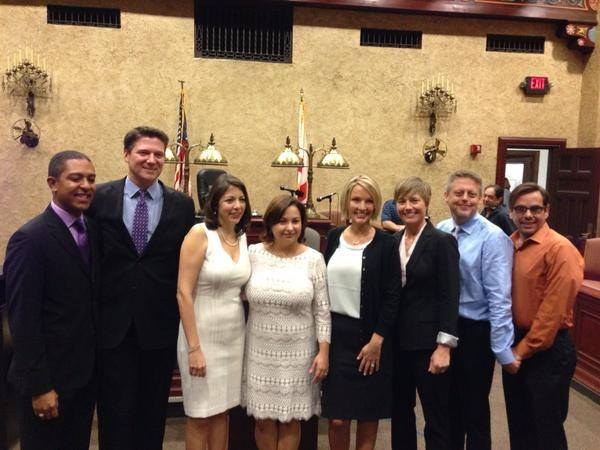 Cathy Pareto and Karla Arguello, the first same-sex couple to be legally married in Florida: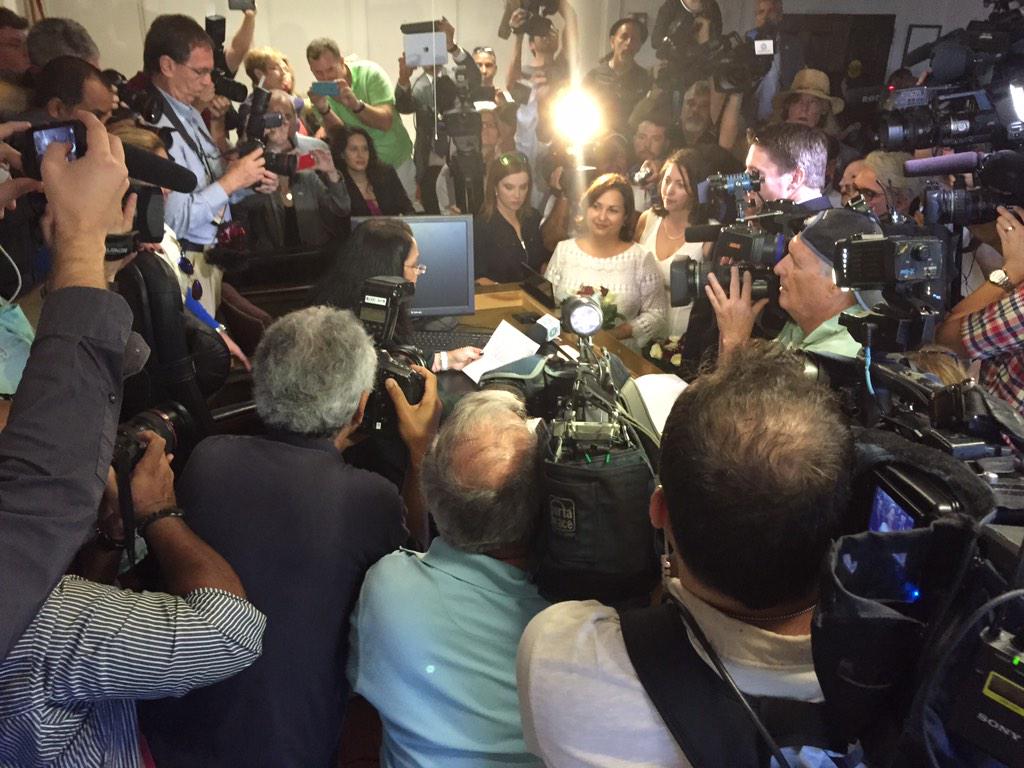 Here's the order that allowed the Miami-Dade marriages to start on Monday: