On Friday, the 4th Circuit Court of Appeals held that North Carolina violated the Voting Rights Act and the Fourteenth Amendment when it passed several voting restrictions in 2013.
For decades, most voting changes in North Carolina had to be submitted to the Justice Department before going into effect under a Voting Rights Act-required process called "preclearance."
In 2013, however, the Supreme Court effectively ended that process in a case called Shelby County v. Holder by striking down the formula used to decide which changes were subject to preclearance.
That's when North Carolina decided to pass these changes:
In a remarkable section of the 4th Circuit's decision, Judge Diana Motz lays out the five provisions at issue and how race was used to make the decision to pass the provision.
1. The photo ID requirement: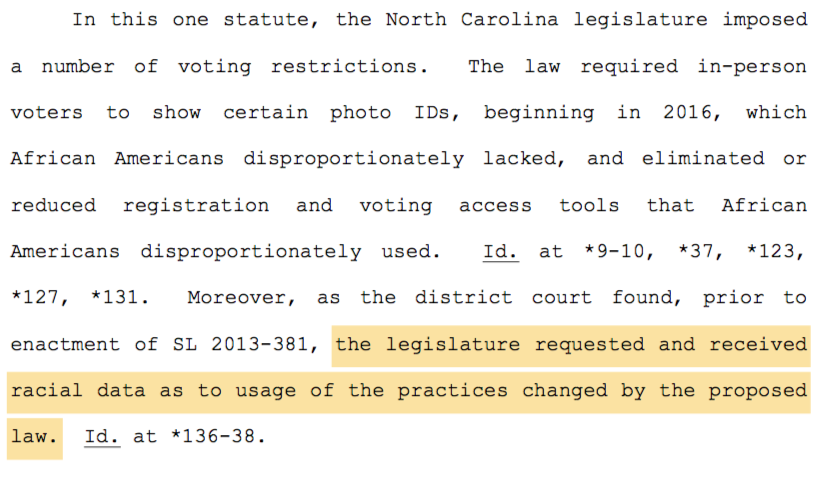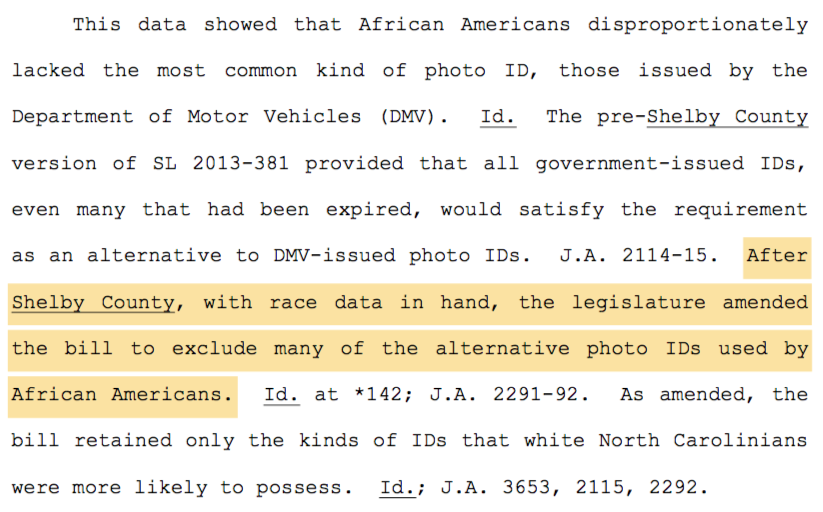 2. The reduction in early voting: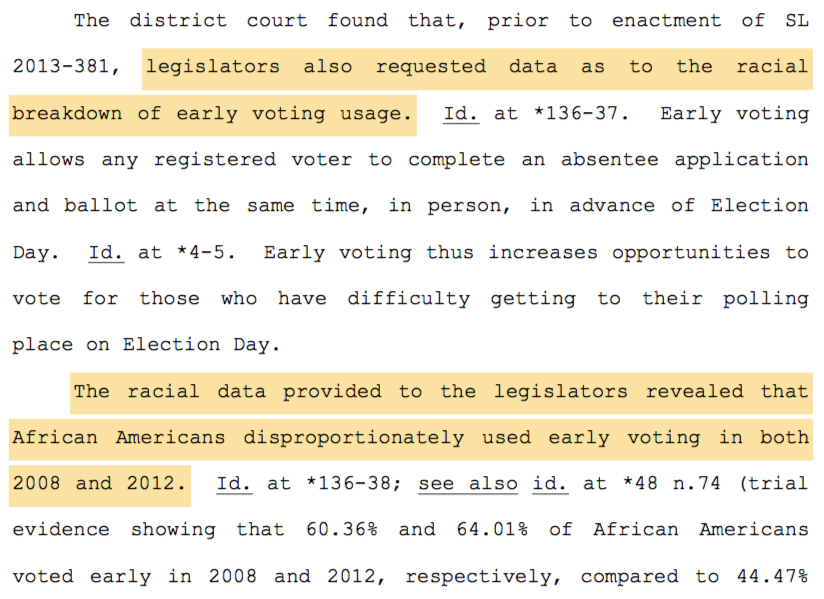 3. The elimination of same-day registration: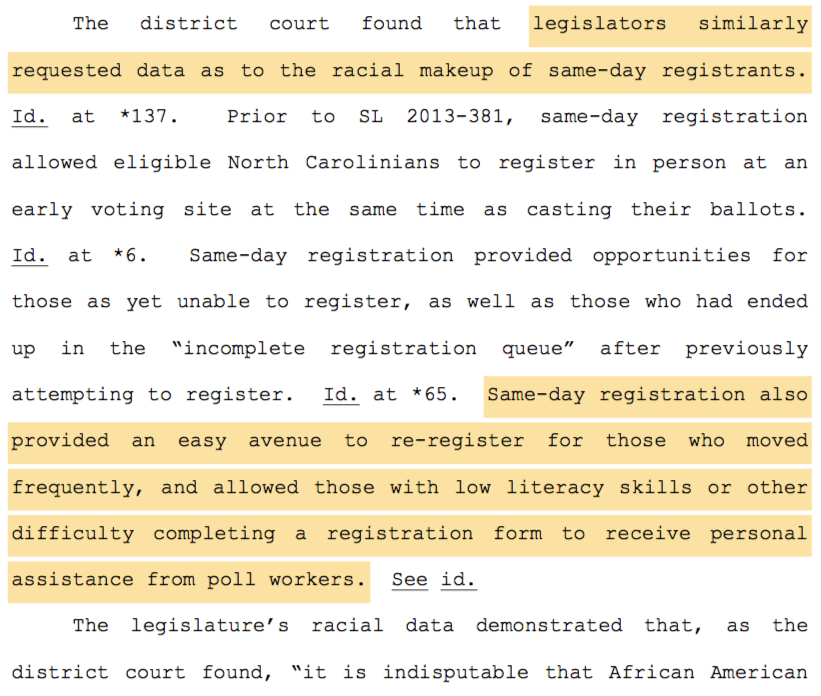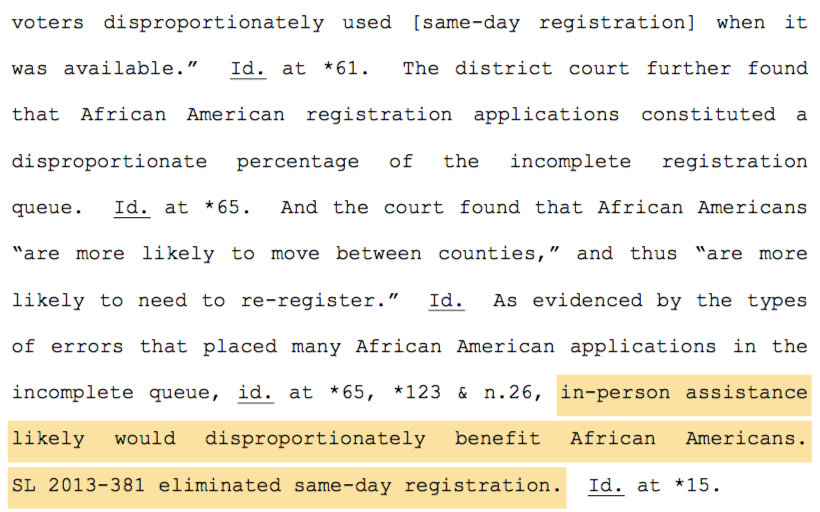 4. The elimination of out-of-precinct, provisional voting: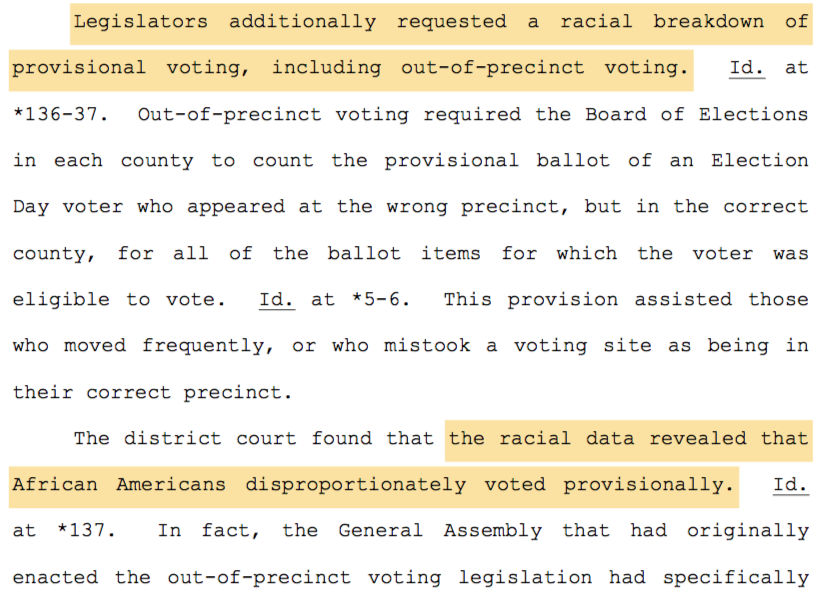 5. The elimination of preregistration for 16- and 17-year-olds: