Whistleblower Firm Denies Connection To Alleged Ricin Mailer
Paul Kevin Curtis wrote repeatedly about the death of a DC whistleblowers' advocate in the day before his arrest. Lawyers at the firm where the woman worked, however, say they didn't know Curtis and never represented him.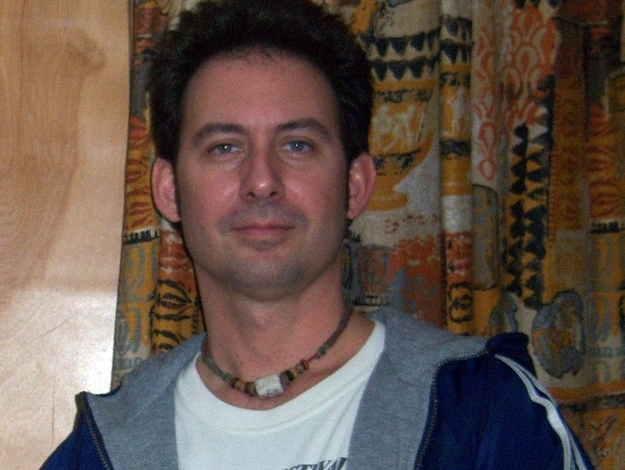 WASHINGTON — The man arrested in connection with the letters sent to President Obama and Sen. Roger Wicker that tested positive for ricin poison saw himself as a whistleblower, and posted repeatedly on Facebook in recent days about the death of a woman who worked at a whistleblower protection law firm in DC.
But lawyers at the firm say they don't know him and that the firm never represented him.
On the front page of Paul Kevin Curtis' Facebook account is a photo of and moving eulogy to a Estelle Kohn, who he writes was "dedicated and passionate about educating the public on whistleblower protection issues."
Kohn, who died April 10, had been the deputy director of the National Whistleblower Center and the National Whistleblower Legal Defense and Education Fund, where she oversaw the fund's attorney referral service. She also was on staff at Kohn, Kohn & Colapinto LLP, a law firm that specializes in whistleblower protection issues and whose lawyers are the four attorney trustees of the center.
Curtis, identified by the Associated Press in a photo caption and by local media as being the same Elvis impersonator active on social media, had been updating Facebook several times each day prior to his arrest, including multiple posts on multiple Facebook accounts about Kohn.
Two lawyers at the office where Kohn had worked before her death April 10 — David Colapinto and Mary Jane Wilmoth — were surprised Thursday to hear that Curtis had posted her photo and told BuzzFeed that they did not know him and that the firm had not represented him. As they receive many requests and emails related to the attorney referral service, however, they added that they could not immediately confirm whether he had ever written to any of the three entities.
On his Facebook page, the caption Curtis posted about Kohn's dedication was actually the same as the obituary posted at the whistleblower fund's blog.
In a second posting of Kohn's picture, Curtis wrote that he saw himself was a whistleblower, writing, "I'm on the hidden front lines of a secret war. A war that is making Billions of dollars for corrupt mafia related organizations and people. (bone, tissue, organ, body parts harvesting black market) ... It was not fun in 1999 when I made accidental discovery and became a 'Person of interest'."
As BuzzFeed reported Wednesday night, Curtis has a longtime obsession with illegal organ harvesting, which appears to stem from what he maintained in 2007 was the discovery of "dismembered body parts & organs wrapped in plastic" in the morgue at North Mississippi Medical Center in 1999.
He added of difficulties he has faced since then, "I feel ... everything that has been happening since 2000 is a direct result of my finding the dismembered body parts and being terminated from the largest employer in the state."
He wrote in the 2007 posting about having mailed Wicker about the issue and added, "I even ran into Roger Wicker several different times while performing at special banquets and fundraisers in northeast, Mississippi but he seemed very nervous while speaking with me and would make a fast exit to the door when I engaged in conversation leading up to my case against NMMC."
Similarly, Curtis had reached out to a professor and former journalist on Twitter this past fall, telling University of Wisconsin professor Jessica McBride: "I've got a story for you to report on....i blew whistle on illegal bone, tissue, organ & body parts trade in 1999 in Ms..." McBride told BuzzFeed early Thursday that she did not know Curtis, had not responded to the tweet at the time and was unaware of any reason why he would have reached out to her.
Regardless of the difficulties, however, he wrote in the 2007 posting, "I know in my heart that my coming forward has brought national attention to this terrible and illegal black market."
In court Thursday, the Commercial Appeal reports, Curtis' attorney said he maintains his innocence as to the ricin letter-related charges.