On Sunday, the Washington Post's Robert Barnes told the story of Richard Adams and Anthony Sullivan, an American and Australian who fell in love and married in 1975 — when a renegade clerk in Colorado married some same-sex couples.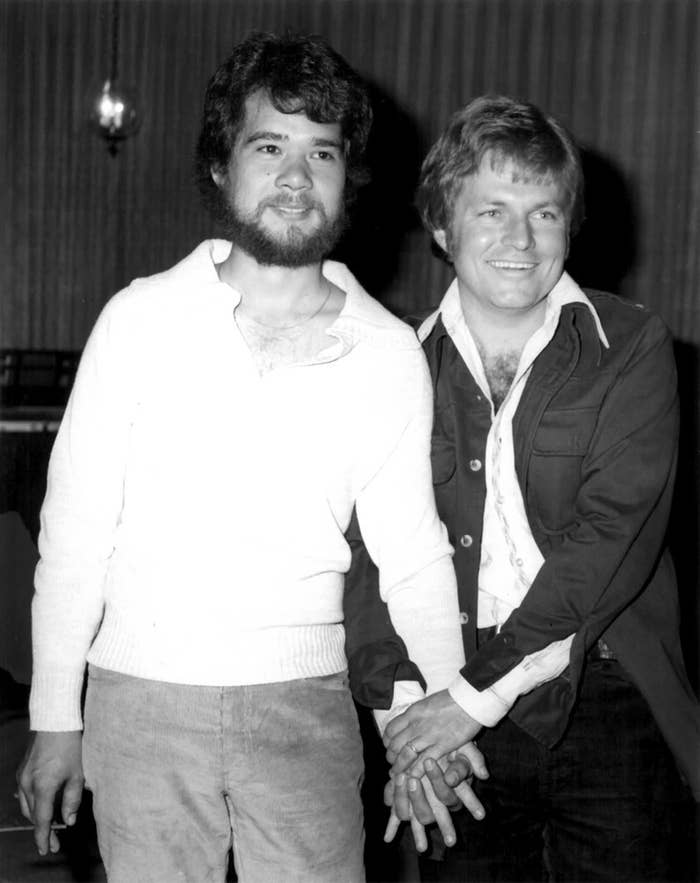 Adams and Sullivan presented their marriage to the Immigration and Naturalization Service, seeking to provide Sullivan with a way to stay in the country, and using their marriage as the justification, like straight couples can.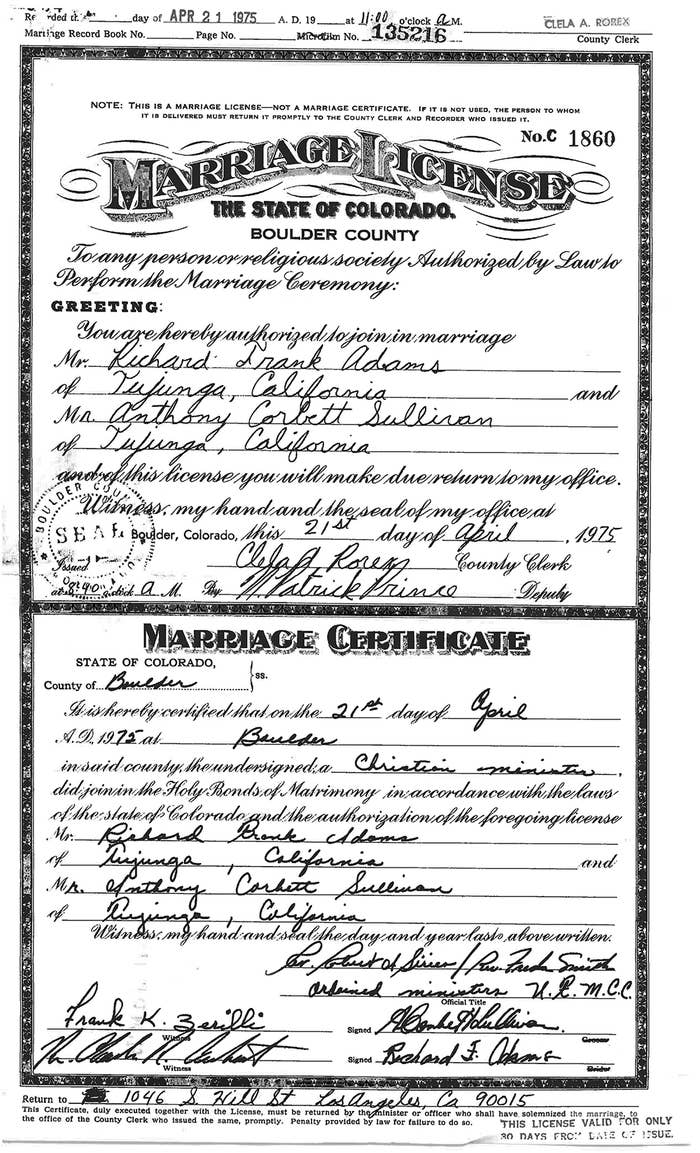 The response, which came seven months later, was short, stark, and dismissive.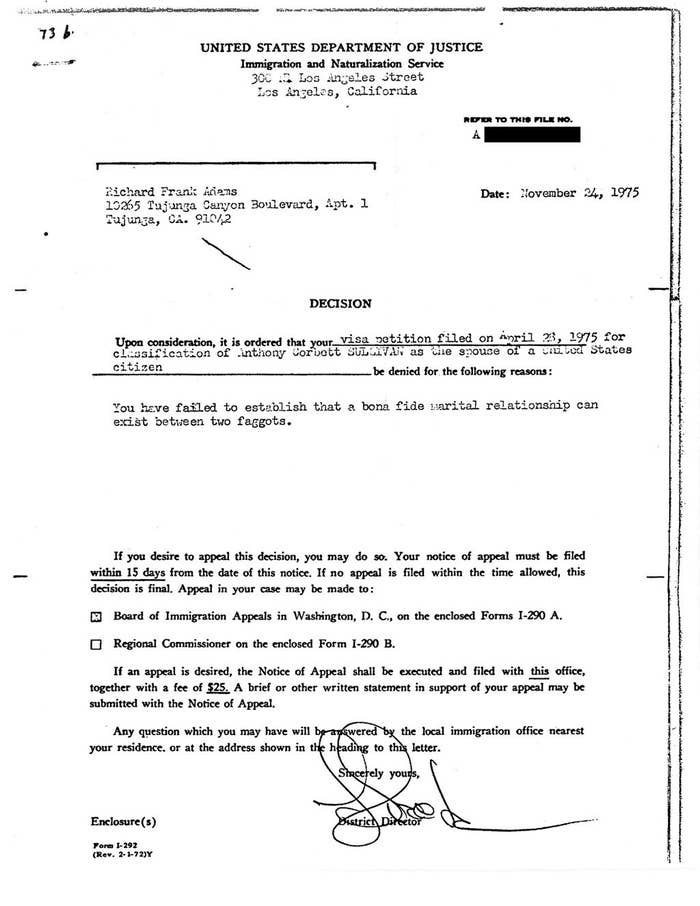 Although the couple fought the INS decision, they were rejected by the 9th Circuit Court of Appeals — Adams v. Howerton stood as a barrier to same-sex couples seeking immigration rights for decades — and the Supreme Court declined to hear their case.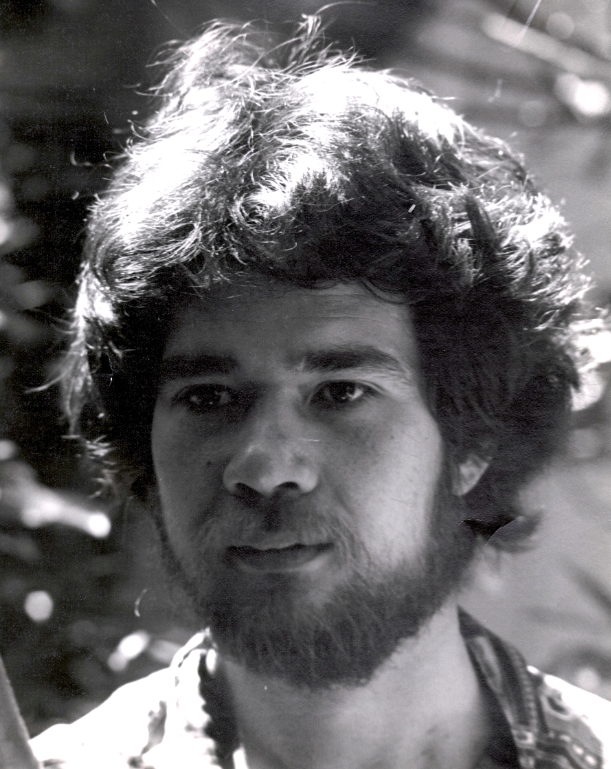 Sullivan challenged his deportation, and it, too, was rejected by the 9th Circuit, in an opinion by then-Judge Anthony Kennedy, now a Supreme Court justice and the author of the high court's three key gay rights' opinions.
Rather than separating, Sullivan and Adams left to live together in Europe, but — as the Post details — later returned to the U.S. — and Sullivan, here without authorization, lived in what he calls the "immigration closet."
Adams died in 2012, but Sullivan has continued to keep their case and the issues behind it in the spotlight — especially as the end of the Defense of Marriage Act led to same-sex couples finally having the immigration rights he and Adams sought in 1975.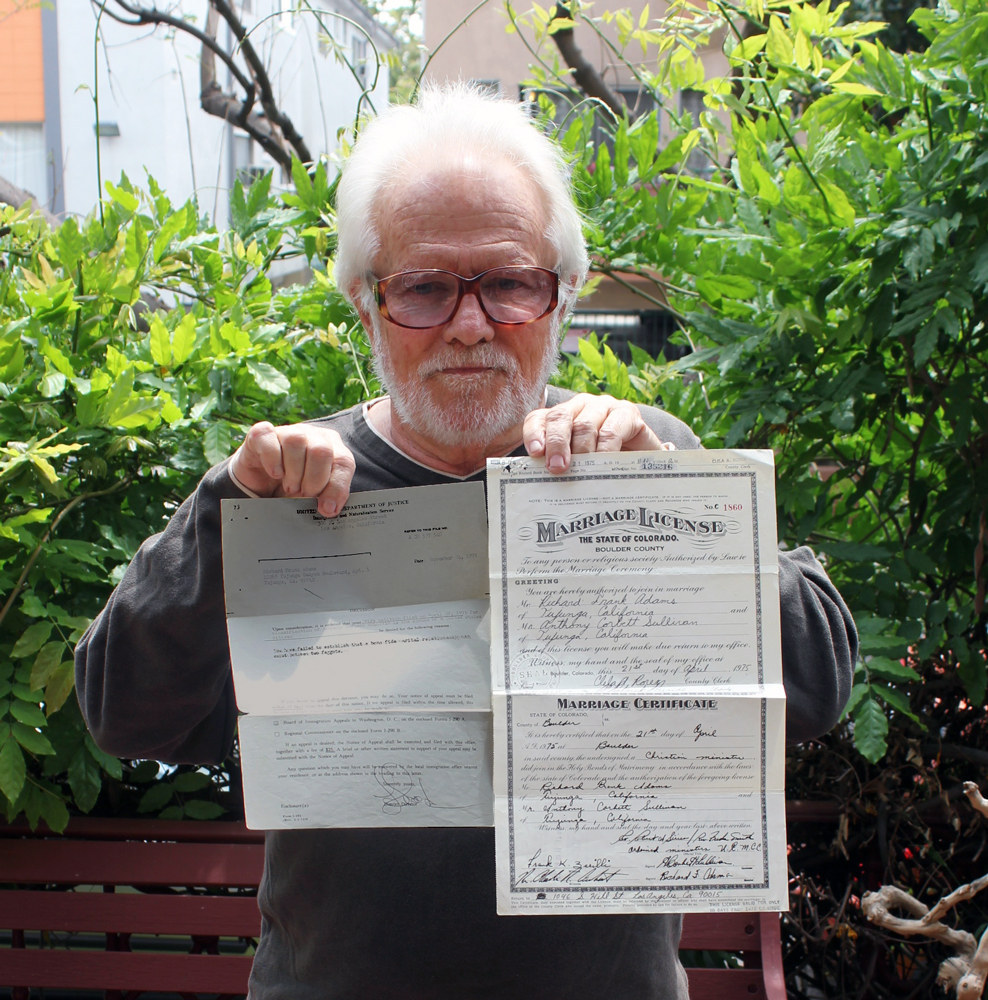 The government — in the form of the Obama administration — has itself acknowledged the harm of its earlier actions. Sullivan wrote to President Obama after Adams' death, seeking an apology for that 1975 letter. As the Post reports: