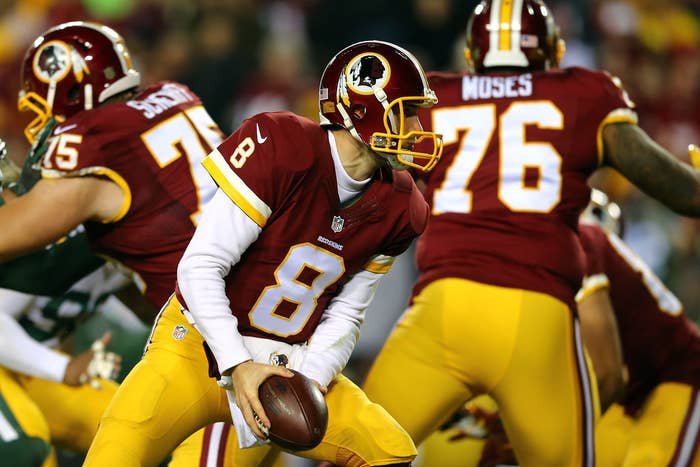 WASHINGTON — The Washington Redskins on Monday afternoon asked the Supreme Court to hear its case challenging the constitutionality of the trademark law provision that allows a trademark to be barred if it "disparages" others.
Lawyers for the team, defending its "Redskins" name, announced the move in a filing at the 4th Circuit Court of Appeals, days after the federal government filed a petition at the Supreme Court in another case raising the question of the constitutionality of the disparagement clause.

The case comes out of the 2014 decision of the Patent and Trademark Office to cancel the registrations of the Washington team. A district court in Virginia upheld the decision, and the team has appealed to the 4th Circuit.
The team challenges the disparagement clause as violating the First and Fifth amendments, and also argues that their case "is better situated" to resolve the questions about the constitutionality of the clause.
The Obama administration filed its request for review in the other case, Lee v. Tam, on April 20. In that case, the full Federal Circuit Court of Appeals held that the disparagement clause violates the First Amendment.
CORRECTION
The Lee v. Tam petition filed at the Supreme Court is out of the Federal Circuit, not the D.C. Circuit as originally stated.