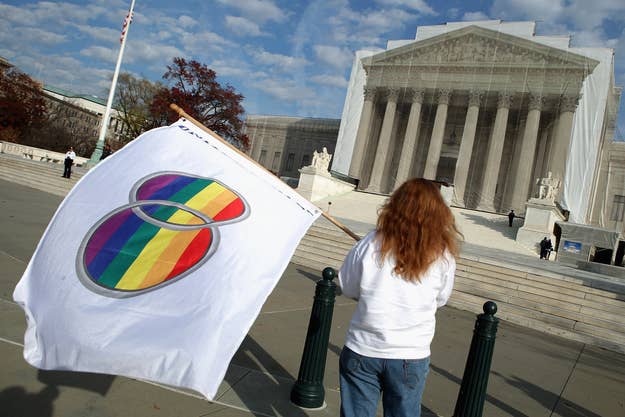 WASHINGTON — After a weekend of waiting, the Supreme Court issued no word Monday morning on the status of several cases involving same-sex couples' marriage rights. The justices are scheduled to reconsider the cases at their next conference, Dec. 7.
No new cases were granted in an order list issued on Monday morning, including the cases challenging the Defense of Marriage Act and California's Proposition 8. None of the cases' petitions were denied by the court either, meaning they remain before the justices.
The justices had been slated to consider 10 petitions on Nov. 30 asking the court to review various cases challenging DOMA, Proposition 8, and an Arizona law that would rescind domestic partner benefits to state employees. Although it is possible the cases were considered at that conference, the dockets for the petitions were updated Monday morning to state that the justices will consider them at their Dec. 7 conference.
The justices could continue to consider the petitions beyond the Dec. 7 conference; however, that would mean a delay of nearly a month for any likely decision on them, as the next conference after that is not scheduled to take place until the new year, on Jan. 4.
The Proposition 8 Case Supreme Court Docket: