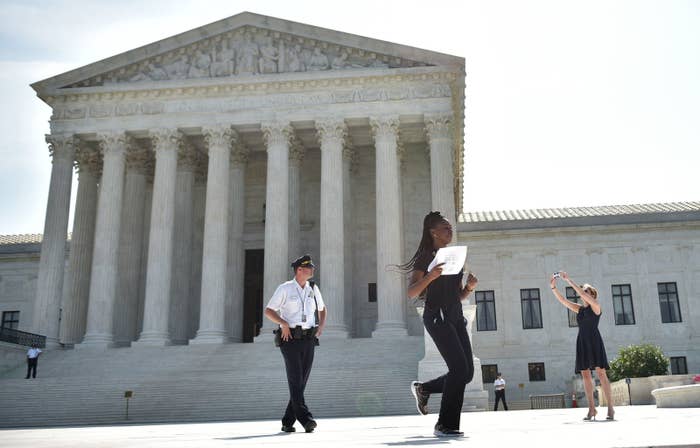 WASHINGTON — A Virginia school board on Wednesday asked the Supreme Court to put two court rulings on hold so that it can prevent a transgender student from using the restroom in accordance with his gender identity while the school board appeals the rulings against the board.
Gavin Grimm sued the Gloucester County School Board after it implemented a policy restricting students to restrooms reflecting their "biological gender." Grimm, a transgender student, recently received a victory in the case when the trial court judge issued an injunction against the school board applying the policy against him.

The school board previously announced it would be asking the Supreme Court to review an appeals court ruling in the student's case, but Wednesday's request asks the justices — in a filing made to Chief Justice John Roberts — to issue a stay of the appeals court ruling and the district court injunction.
If granted, the stays would allow the school board to apply its policy against Grimm at the start of the coming school year.
UPDATE
Chief Justice John Roberts requested a response to the Gloucester County School Board's application for a stay from Gavin Grimm's lawyers by 4 p.m. July 27, the Supreme Court public information office announced.
UPDATE
The student, Gavin Grimm, represented by the ACLU and ACLU of Virginia, opposed the school board's stay request in a filing one day before the deadline.