Utah Same-Sex Couples File Brief In Marriage Case Appeal
The case is set to be heard in the appeals court on April 10.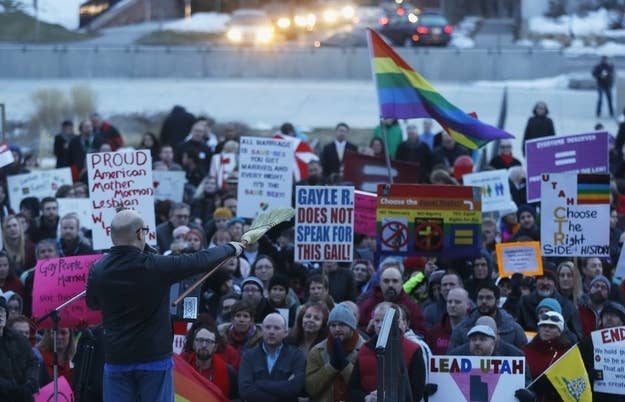 WASHINGTON — The key briefs have been filed in the appeals court hearing the challenge to Utah's marriage amendment, with the plaintiffs filing their brief late Tuesday.
The state will still be filing a reply brief, but all of the main arguments are now laid out in the appeal of the Dec. 20, 2013, federal trial court ruling striking down the amendment barring same-sex couples from marrying as unconstitutional.
A three-judge panel of the 10th Circuit Court of Appeals is due to hear the case on April 10.